Hi guys! We have Tilly Keyes popping in today with her new release Sweet Revenge, we have a great excerpt and a brilliant $10 NineStar GC Giveaway so check out the post and enter the giveaway! ❤️ ~Pixie~
Sweet Revenge
Tilly Keyes
Riley's not the scared, weak boy of years ago.
Strong, handsome, wealthy, and successful, he should be happy, but he's not. He's still tormented by the memory of the bullies of his school years, the cruelty he was subjected to. There's only one way to silence those reverberating memories, and that's revenge.
But while seeking it, he finds peace in the small village where he befriends Zac, the cake maker. Zac's the first friend Riley's had in decades, boyish and fun and, without a doubt, sweet. Feelings grow toward the cake maker, but his need for revenge still hovers in his mind.
When he discovers Zac secret, he wonders if revenge is really worth it with Zac in the crossfire.

Excerpt!
Sweet Revenge, Tilly Keyes © 2020, All Rights Reserved
Riley stared at the different bouquets of flowers, then groaned and rubbed his temple. Choosing flowers wasn't supposed to be torturous. He reached for a bunch of yellow roses and stared at them long and hard. Roses were far too romantic, and it certainly wasn't meant as a romantic gesture. He put them back and grabbed a bunch of white lilies while nodding. They looked nice, a bit droopy, a bit torn, but it was the thought that counted.
"Are you confessing your undying love or going to a funeral?"
Riley paused and turned to the woman beside him. The old lady clutched a woven bag to her chest and stared him down with her beady eyes. Her lips were framed by a mosaic of wrinkles, and she trembled slightly as she waited for a response.
"Neither…"
She hummed, stepping closer. Her hand closed around the lily stalks, and she pulled them from Riley's hand. He wasn't anticipating the strength and speed and was left clutching the air.
"Okay, then."
"Lilies are what I expect to have at my grave," she said, slotting them back in the flower stand.
Riley frowned. "That's…that's nice to know."
"And roses are romantic, haven't received roses in years. If it's not meant as love, or condolence, what are you buying flowers for?"
"To say sorry, sorry for being a rubbish brother, and an even worse uncle."
"Ah, well, there's no tags on the flowers that say those exact words. Boy or girl?"
Riley looked down at himself, then back up at her. The woman rolled her eyes. "I didn't mean you, did I?"
"No, of course not," Riley said, scrunched his brow. "Girl, my niece. I've got a niece."
"May I make a suggestion?"
"I'm sure you're going to whether I say yes or no."
The woman laughed, and her thin lips stretched in a smile. "Ditch the flower idea, alcohol is far better."
"Alcohol?" Riley smirked.
"A bottle of whiskey, that was my favourite."
Riley lifted his eyebrow. "Whiskey?"
She jabbed his bicep with her bony finger. "Don't think I can't drink you under the table."
Riley rubbed his arm. "I 100 percent believe you could."
"Good, now get to it."
Her gaze followed him as he walked towards the cashier.
It was only a small village shop, and they kept all the alcohol behind the counter along with the medicines and cigarettes. Riley flicked his chin out at the man serving.
"What rose do you have?"
"We only have one, and it's £3.99."
Riley smiled tightly, nodding. "Guess that'll do, then, can I have a box of those beers too?"
He didn't particularly like Emily's husband, but he couldn't turn up without something for him too.
He paid and strolled out the shop, but a familiar croaking voice made him stop. He turned back to the woman and watched as she hobbled towards him.
Her thin lips tugged into a smile, and her pink cheeks looked fragile as it stretched. "Be a dear and help me cross the road."
"Of course."
Riley offered his arm for her to take and she latched on.
He led her across the road and once on the other side, released her arm. He looked down and noticed the flowers poking from her bag—white lilies. His mouth bobbed open as he thought of something to say, but she only waved him away.
"You've got something for your sister, but what about that niece of yours?"
Riley darted a look back to the shop, but a tapping sound had him turning back to the woman.
She knocked her frail knuckles against the window, and Riley looked inside the cake shop. He hadn't been to the village for months, and the cake shop was definitely a new addition. The village shop barely stocked anything of use. There were boards covering the windows of the hair salon; the church looked haggard and crumbling. But the bakery gleamed, and the display he could see through the window was more at home in the posh areas of London.
Riley flashed a smile at the woman. "Thanks."
She turned and waved over her shoulder.
Riley pushed inside the bakery, and immediately a sugary scent wrapped around him. He strolled up to the counter and admired the cake creations behind the Perspex shield. They were all identical and arranged in uniformed lines. Chocolate sponge, one that looked like lemon, and a pink one with a strawberry on top.
Riley looked up and craned his neck to see further into the bakery kitchen. There was no one inside, and he frowned, checking his watch. It was two o'clock, and he doubted the staff were still on break.
"Hello?"
Riley bunched his lips together and waited, but there was no reply. He turned, poised to go back to the shop, but the billboard caught his eye, and he moved towards it.
Adverts were nailed to the board, one asking for a tenant, one selling a wheelbarrow, and another an old sofa. They were scrawled in pen, and the pictures were black and white. Riley freed one of the pieces of paper and frowned. Not an advert, but a missing pet poster. Not a dog, or cat like he expected, but an African grey parrot.
"Who's a pretty boy, then?"
Riley startled at the voice and pressed the poster to his chest. He flashed a look at the man behind the counter and laughed softly.
"You scared the hell outta me."
The man blushed and bit his lip. "Yeah, I don't know why I did that. I saw you with the poster, and it kinda popped into my head."
"And out of your mouth."
"Yeah."
Riley repinned the poster and walked towards the counter. The man was younger, midtwenties at a guess. He swept his black hair back over his head and fixed his warm eyes to Riley's. There was a flutter in Riley's gut that unnerved him.
"So, they haven't found the parrot?"
"Nope, that posters been up since I opened."
"The bakery is yours?"
The man puffed up, not to shove his muscles in Riley's face but to show him the apron smudged with chocolate. "Yeah, it's mine."
"This place is real nice."
"Thank you, it doesn't bring me much money, but I enjoy it."
Riley frowned. "Not everything's about money. Happiness is more important."
The man smiled warmly, then stuck out his hand for Riley to take. "I'm Zac."
"Riley."
He frowned and looked down at their shaking hands when he felt stickiness. Zac glanced down, then up at Riley again.
"Well, that's embarrassing."
"Don't worry about it."
"Sorry for the wait, I was in the back, and I'm not strictly open right now."
Riley darted a look back to the door and widened his eyes when he realised the shop was in fact closed.
"I'm sorry, I didn't realise."
Zac waved the comment away. "If I open all day, I'll get overrun. I've got the breakfast pastries in the morning and the cakes and muffins in the afternoon."
"You do this all by yourself?" Riley scanned all the cakes with wide eyes. There were so many it was hard to imagine one guy could do it all.
Zac ruffled his black hair with a tinge of embarrassment in his cheeks. "Yeah, I buy some stuff in and make the rest. My kitchen porter comes in at four and cleans everything up. He's Dave—he's a nice guy, but his taste in music is awful."
"What does he listen to?"
"Very loud rock where you have no idea what the singer's screaming about."
"Ah," Riley said, looking away.
Zac rocked back on his heels. "By that 'Ah' I'm guessing you're a fan."
"Maybe, maybe not."
"So, Mr. Terrible-taste-in-music, what brings you here?"
"My sister, she lived in the village. I've been a bit of a crap brother recently, wanted to surprise her."
Zac drew his eyebrows together. "What's her name?"
"Emily Mathews." Riley sighed.
It was a small village, but still with a population of a thousand or so—there was no way this man could know who she was.
"Ah. With little Maisy, right?"
Riley was rarely stunned, but it took an extended blink and a squeeze to the bridge of his nose before he could speak.
"Yeah, that's right."
"So, you've been a rubbish brother, then, and you want to make amends."
"Something like that."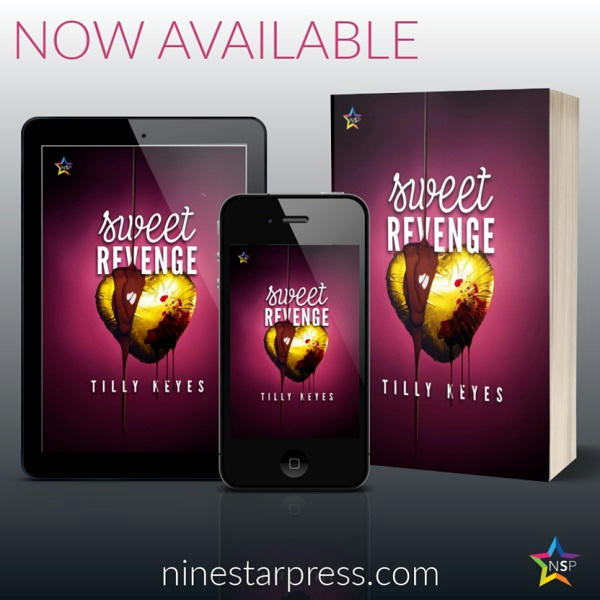 About Tilly!
Tilly lives in a small village in the UK, surrounded by fields, and meadows.
By day, she's looks after her two lively boys, but by night…she's usually asleep, too exhausted to write, but sometimes she gets lucky, sometimes she settles down with a nice cup of tea and sinks into a story.
She hopes you enjoy them. Send her an eMail. tillykeyesauthor@outlook.com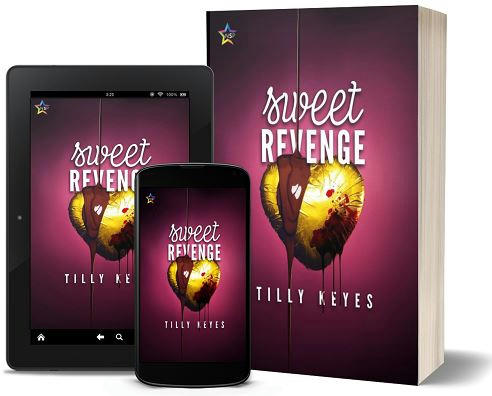 Giveaway!
One lucky winner will receive a $10.00 NineStar Press GC!