Hi guys, we have Jackie Keswick popping in today with her new release Swings & Roundabouts, we have a great excerpt and a brilliant giveaway so check out the post and enter the giveaway! ❤ ~Pixie~
Swings & Roundabouts
by
Jackie Keswick
Jack Horwood. Vigilante, hacker, security specialist. Partner to Gareth Flynn. Adoptive father to their two teenage boys. Happily juggling long days and short nights.
Gareth Flynn. Ex-army officer. Ace negotiator. Righter of wrongs. Family man. Away from home more often than he likes.
Desperate for a relationship reset, Jack treats Gareth to a romantic getaway and Sweden's frigid peace gives them the break they both need. But Jack's a trouble magnet and the next dead body just a wild skidoo ride away.
Can love, teamwork, and trust survive the troubles that follow them around? Can Jack save what's become so important to him?
Expect action, drama, and hot romance in book 4 of the Power of Zero series.
Excerpt!
"Get clear!" Jack hissed. "He's coming in."
"We're fine."
"I can't fucking see you!"
"Good."
Jack ground his teeth.
It didn't help.
He took a deep breath.
That didn't help either. He had to sit tight and watch the guard insert his key into the lock on the penthouse suite's door, convinced this wasn't standard procedure.
Moments later, he was sure.
The man switched on the wall sconces. He didn't check the locks on doors and windows, or the safety of the apartment. He didn't even notice the door of the safe standing open an inch. Instead, he made a beeline for the antique drinks cabinet in one corner of the long room. He lifted the cabinet's lid to reveal a double row of bottles, grabbed one, twisted the cap off, and took a swig. Tension drained from his frame as the booze went down. His shoulders relaxed, and his stance softened. He raised the bottle for another mouthful, and then his head bowed.
It was the strangest performance Jack had ever witnessed. Especially when the guard then replaced the cap and set the bottle back into the cabinet. He lowered the lid, polished his finger marks off the wood with his sleeve, and left the apartment.
"What the fuck?"
"Good question. Is he gone?"
"Yes."
Raf stepped through the doorway leading to the bedrooms, Gareth a few steps behind him. "What was he doing?"
"Helping himself to a drink."
"O…kay." Raf dismissed the guard and his incomprehensible behaviour. "Flynn? What the fuck are you doing?"
"Checking out what had the guard so… ooh, nice, Armenian brandy. Good taste. Excellent taste, in fact. I approve."
"Flynn!"
"Keep your hair on. I'm here."
Jack's lip quirked at the quiet, unhurried reply. He'd thought Aidan's PA had plied Gareth with caffeine. But maybe Moneypenny was more devious than that.
"Did you find what we came for?" he asked as he watched Raf replace papers in the safe.
"Yes. Ready to leave in five."
"I'll clear the way." Jack muted his mic before he could warn the two to take care with the ladder's frozen rungs. Raf would only give him shit for sounding like a mother hen.
Now lubricated and visibly relaxed, the guard settled back at the front desk. The change in him was uncanny and digging into the guard's past and present might have been amusing. But with Gareth and Raf due to climb down the fire escape, there wasn't time.
Fantasy football wasn't the distraction it had been earlier in the evening. More alarms would look suspicious.
They needed their final distraction.
Jack zipped up his jacket to show the red and blue logo of Lightning Fast. It was one of London's newer, brasher courier companies, offering door-to-door deliveries whatever the hour. He clipped on his name tag and retrieved a clipboard and a padded envelope from the glove compartment.
The package, addressed to one of the other tenants of the building, contained nothing more exciting than bubble wrap. And the form on Jack's clipboard demanded the package only be released against a signature.
"I'm going in," he appraised his team mates.
"We're coming down," Gareth replied.
Jack stepped from the car, ready to make sure the security guard in charge of the building looked anywhere but towards the fire escape.
The Power of Zero series!
Book #0 – The Power Of Zero
Amazon US | Amazon UK | B&N | Kobo | iTunes
Book #1 – Job Hunt
Amazon US | Amazon UK | B&N | Kobo | iTunes
Book #2 – Ghosts
Amazon US | Amazon UK | B&N | Kobo | iTunes
Book #3 – House Hunt
Amazon US | Amazon UK | B&N | Kobo | iTunes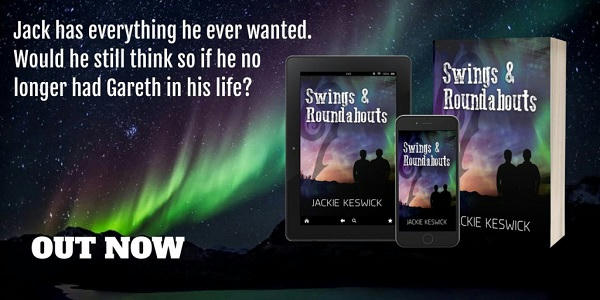 About Jackie!
Jackie Keswick was born behind the Iron Curtain with itchy feet, a bent for rocks and a recurring dream of stepping off a bus in the middle of nowhere to go home. She's worked in a hospital and as the only girl with 52 men on an oil rig, spent a winter in Moscow and a summer in Iceland and finally settled in the country of her dreams with her dream team: a husband, a cat, a tandem, a hammer and a laptop.
Jackie loves unexpected reunions and second chances, and men who don't follow the rules when those rules are stupid. She blogs about English history and food, has a thing for green eyes, and is a great believer in making up soundtracks for everything, including her characters and the cat.
And she still hasn't found the place where the bus stops.
For questions and comments, not restricted to green eyes, bus stops, or recipes for traditional English food, you can find Jackie Keswick in all the usual places:
Website | Newsletter | Twitter | Facebook | Instagram | Bookbub | QueeRomance Ink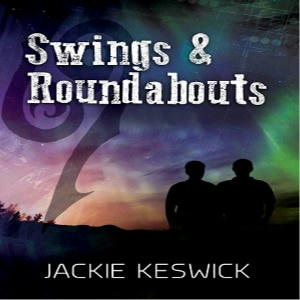 Giveaway!
Win a Backlist Ebook from Jackie Keswick!