Hi guys, we have Sedonia Guillone stopping by today with her new MFM ménage release She Belongs to Them Both, we have a great excerpt and a brilliant giveaway so check out the post and click that giveaway link! <3 ~Pixie~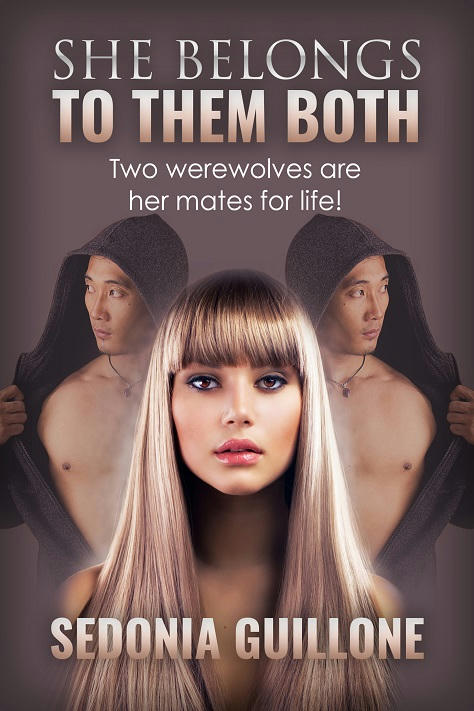 She Belong's To Them Both
by
Sedonia Guillone
Two werewolves are her chosen mates for life!
Since he was bitten three years ago on the plains of Tibet, Jie Sing has fought back the ravening beast inside him. His attempts are unsuccessful until the stars lead him to the woman destined to be his mate, half a world away in Boston's Chinatown. Fighting a deadly rival to keep her, Jie finds that in Megan's arms, their passion keeps the beast at bay. Then Jie receives an urgent call summoning him back to China. Jie's ex-wife in Beijing has accused Jie of attacking her in the street and had him arrested. But that's impossible, seeing as he's in America with Meg! Who is this "twin"—and why does Meg need to make love to both of them?
Publisher's note: This book was previously published at Ellora's Cave Publishing under the title, Kiss of the Werewolves.