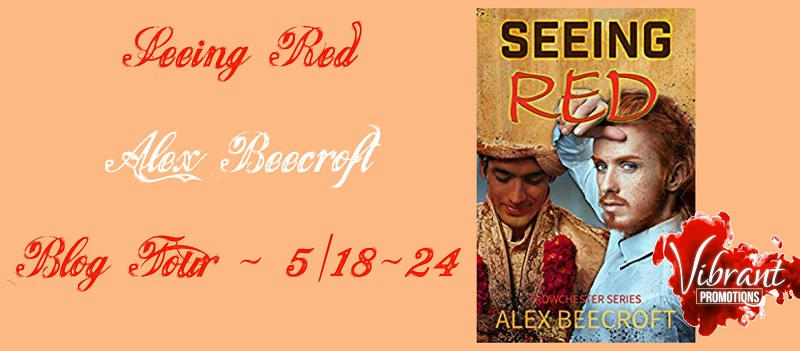 Hi guys! We have Alex Beecroft popping in today with the tour for her new release Seeing Red, we have a great excerpt so check out the post and enjoy! ❤ ~Pixie~
Seeing Red
by
Alex Beecroft
Bad boys don't tame easy.
Victor is a bad man. Is there anything he won't do for power and money?
Destroy a local business so he can buy it cheap? Kick out its owners and turn it into a cash cow? He relishes the chance.
Idris is a good man in possession of a renowned tea-house. He's put his heart and soul into the place. It's everything he has and wants…
Except for Victor.
He wants Victor too.
Can the love of a compassionate man soften a predator's heart before it's too late? Or is Idris doomed to lose his life's work, and his heart with it?
A contemporary mm romance, Seeing Red is a long-awaited new installment of the critically acclaimed Trowchester Series. Each book in the series is a standalone, and can be read in any order. Feel free to start here and work back!