Hi guys, we have Allison Cassatta popping in today with her upcoming release Dearly Stalked, we have a brilliant guest post where Allison shares her inspiration for Dearly Stalked, and we have a great excerpt, so check out the post and enjoy! <3 ~Pixie~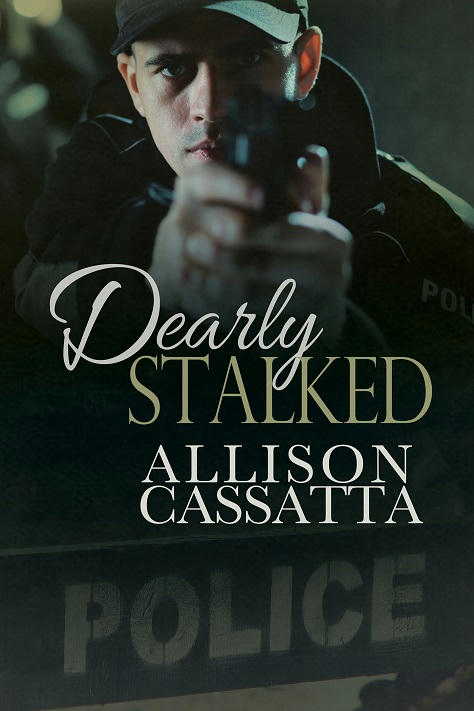 Dearly Stalked
by
Allison Cassatta
Writing crime novels catapulted Memphis native Silas Cooper to fame and fortune, but when his words backfire and he becomes trapped in what could be one of his books, he needs a hero of his own.
Silas's publicist insists he hire a personal assistant, and Silas chooses Scott Kramer. But before Scott starts, he already has a round of steamy phone sex to hold over Silas's head, and his interest in his boss isn't decreasing.
Benjamin Logan joined the Army to see the world, and while deployed he read every one of Silas's books. With his military career over, Ben is back in Memphis working for the police department—and attempting a deeply closeted relationship with fellow cop Morgan Brown.
Over coffee, Silas and Ben become friends who support each other as relationships fall apart, and the attraction between them slowly emerges. When a dangerous stalker threatens Silas, it's up to Ben to stop him.
If Ben fails, Silas might not live to tell this story… and Ben might not be able to live with himself.
Release date: 23rd January 2017