Hi guys! We have Amy Ainslin popping in today with the cover to her upcoming release Risking the Shot, there's also a Goodreads giveaway so check out the post then enter the giveaway!❤️ ~Pixie~
Risking the Shot
by
Amy Ainslin
Time for distractions? Hardly. 
A chance at making the playoffs? It's a dream for NHL forward Taylor Cunningham that just might come true. If he can keep his eyes on the ball—ahem, puck. And study for midterms. Dakota Cotton, eleven years his senior, isn't just a distraction, though—he's everything Tay's ever wanted.
Dakota has no interest in introducing someone who might not stick around to his four-year-old son. Been there, done that, with the divorce to prove it. But there's something about Tay that hits all of the right buttons and has him wanting to take a chance. 
As things heat up between them, and the pressure to succeed hits an all-time high, will they risk a shot at happiness or choke?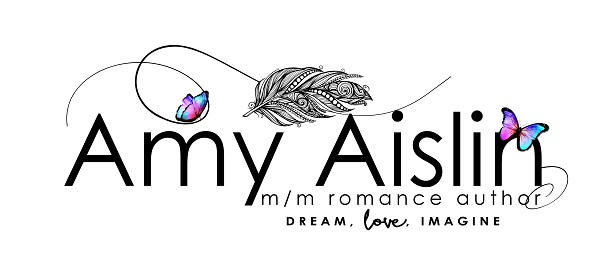 About Amy!
Amy Aislin's lived with her head in the clouds since she first picked up a book as a child, and being fluent in two languages means she's read a lot of books! She first picked up a pen on a rainy day in fourth grade when her class had to stay inside for recess. Tales of treasure hunts with her classmates eventually morphed into love stories between men, and she's been writing ever since. She writes evenings and weekends—or whenever she isn't at her full-time day job saving the planet at Canada's largest environmental non-profit.
An unapologetic introvert, Amy reads too much and socializes too little, with no regrets. She loves connecting with readers. Join her Facebook Group to stay up-to-date on upcoming releases and for access to early teasers, find her on Instagram and Twitter, or sign up for her infrequent newsletter here.
Website | Facebook | Facebook Page | Twitter | Instagram | Pinterest | Tumblr | Goodreads | QueeRomance Ink | Amazon
Giveaway!
Enter the giveaway on Goodreads for a chance to win one of five signed copies of Risking the Shot.


(Unites States and Canada only. (Sorry, international readers! Goodreads doesn't allow for international giveaways).)
(Just click the link below)