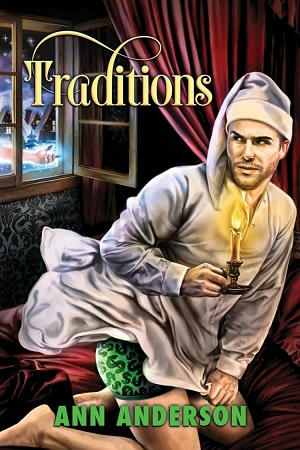 Title: Traditions
Series: 2016 Advent Calendar- Bah Humbug
Author: Ann Anderson
Genre: Contemporary, Holiday
Length: Short Story (37 Pages)
Publisher: Dreamspinner Press (December 10, 2016)
Heat Level: Low 
Heart Rating: ♥♥♥♥♥ 5 Hearts
Blurb: When Marcus and James started dating a few years ago, James invited Marcus home to spend the holidays with his close, Christmas-loving family. Marcus quickly realized once was enough, and since then, he's stayed behind.
But this year will be different. Though the festivity and chaos make Marcus uncomfortable, he loves James, and he's decided to put aside his unease so they can spend Christmas together—even if it means losing his hotel room to one of James's siblings, braving the cold to go caroling, and battling the crowds so the children can visit Santa. It'll all be worth it if Marcus can take his place in the family's traditions—and maybe begin a new tradition for the two of them.
ISBN: 978-1-63533-172-1
Product Link: https://www.dreamspinnerpress.com/books/traditions-by-ann-anderson-7957-b
Reviewer: Lisa
Review:  James's family plans for Christmas are spent with his family.  Marcus had gone once and that was enough for him.  That is until this Christmas, however if you want the juicy details you are just going to have to read it.
I think out of all the stories in this calendar, this one rocked it all.  Not only is it sweet, tender and very cute, but it is more traditional.  I got a kick out of it and can't wait to see what else this author has out.  It will be a Christmas to remember.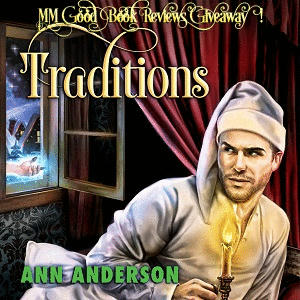 1st prize $100 DSP credits!
2nd prize $50 DSP credits!
3rd prize $25 DSP credits!
4th prize $25 DSP credits!
Ann Anderson's Question!
What is the name of the main character in my New Beginnings series?
(Just leave a comment with the answer on this post)
(Winners will be picked by a dart on 1st January 2017)