Hi guys, we welcome Avery Duran today with the tour for her upcoming release Ahava is Love, we have a short guest post, a great excerpt and a fantastic giveaway, so check out the post and click that giveaway link! <3 ~Pixie~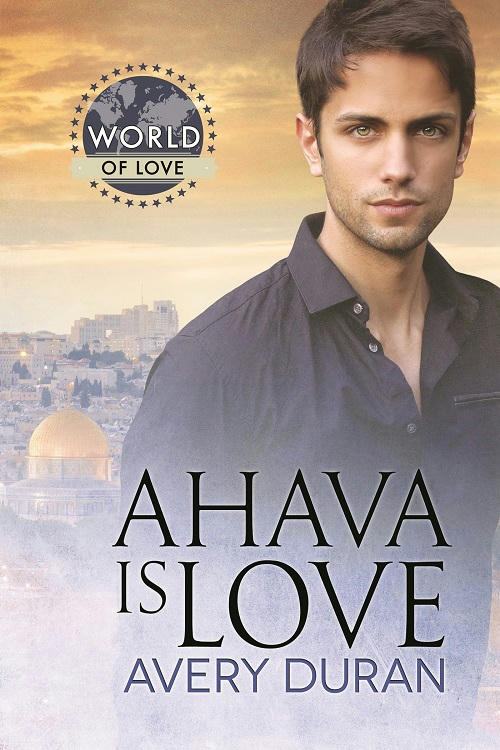 Ahava is Love
(World of Love 14: Israel)
by
Avery Duran
Brooklyn Realtor Josh Perlman desperately wants to settle down. Unfortunately he can't find a man who wants the same. Tired of disastrous dates, he travels to explore his heritage.
Yaron is an Israeli security guard and medic charged with looking after Josh and his pilgrimage group. For Yaron, the need to protect has become more a duty than an honor since he lost his long-term boyfriend to a terrorist attack—a loss that continues to haunt him.
As they embark on their journey through the Holy Land, it's hard to deny the attraction that sparks between Josh and Yaron. Yet with America calling Josh home, and Israel, and the death of his lover holding Yaron prisoner, it seems only a miracle can keep them together.
But Israel is an ancient land, one that has seen miracles before. Surrounded by structures that have been destroyed and rebuilt time after time, Josh and Yaron might just learn that their futures can be found in the wisdom of the past.
World of Love: Stories of romance that span every corner of the globe.