Hi guys! We have L.A. Witt stopping by with her new release Get A Grip, we have a great excerpt and a fantastic giveaway, so check out the post and leave a comment to enter the giveaway! <3 ~Pixie~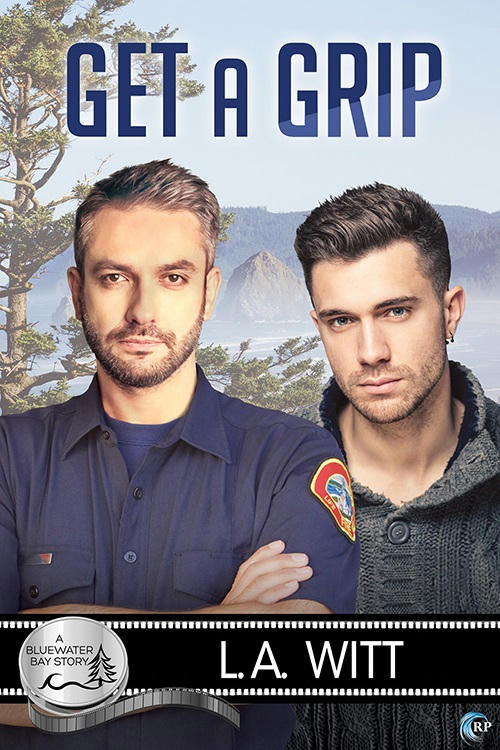 Get A Grip
by
L.A. Witt
If a tree falls in Bluewater Bay . . . could it be fate?
A year after his divorce, Shane Andrews isn't interested in dating—not that he has time, between three kids and a demanding job as a grip. When a windstorm knocks a tree onto one of the Wolf's Landing soundstages, Shane's there to help with the mess . . . and so is firefighter Aaron Tucker.
A former smoke jumper, Aaron's an adrenaline junkie and way too restless and reckless to be relationship material. As far as he's concerned, monogamy is for penguins, and he'd rather be alone than tied down. Signing up to be a stepparent? No, thank you.
But after a scorching-hot night together, they're hooked. Aaron is a taste of the excitement Shane's been lacking, and Shane's pushing buttons Aaron didn't know he had. The more they're together, the less Aaron craves wild nights with other men . . . but the more Shane wants to play the field like he never got to in his twenties.
This could be the love neither man knew he needed, but only if Shane gets his feet back on the ground before Aaron walks away.