Hi peeps, we have Mia Kerick stopping by today with the blog tour for her new release Scarred, we have a great exclusive excerpt and a fantastic giveaway, so check out the post and click that giveaway link! <3 ~Pixie~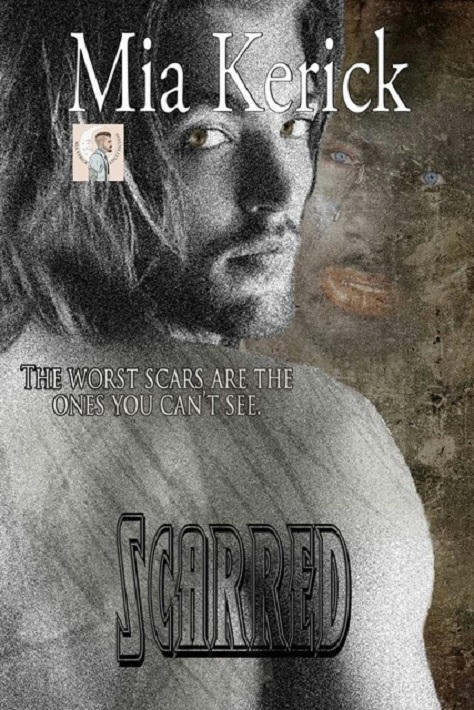 Scarred
by
Mia Kerick
From bestselling author Mia Kerick comes a New Adult Gay Romance that will keep you up reading all night!
Matthew North waited ten years to heal from the devastating wounds inflicted by the man who abducted and abused him as a child. Living reclusively on a tropical island—with no company but his four cats—he merely avoids the lingering pain.
Wearing twisted ropes of mutilated skin on his back, Matt struggles with a profound hindrance—the scars that deaden his soul. However, on the night he meets lively Vedie Wilson, a local restaurant busboy who expresses his gender by wearing lipgloss and eyeliner along with his three-day beard, things change.
Gradually, Vedie and Mateo unite in friendship. Through a series of awkward encounters, the pair learns each other's secrets. Vedie learns that an angelic face can front for a scarred soul. Matthew learns that the line between one's masculine and feminine sides is blurred. Can they embrace the painful stories behind each other's scars if they're to find everlasting love? Or will surrendered love come to be yet another blemish on their souls?