Hi guys! We have a treat for you today from the rapscallion Daddy X, with Flash Daddy Daddy X has produced 55 tantalising short stories to tickle your fancy! There's a wide range of pairings (MF, MMF, FFM, MFM, and FMF) so there's bound to be something for everyone, and if you check out the excerpt you'll find some are a little fun too! So check out the post and enjoy! <3 ~Pixie~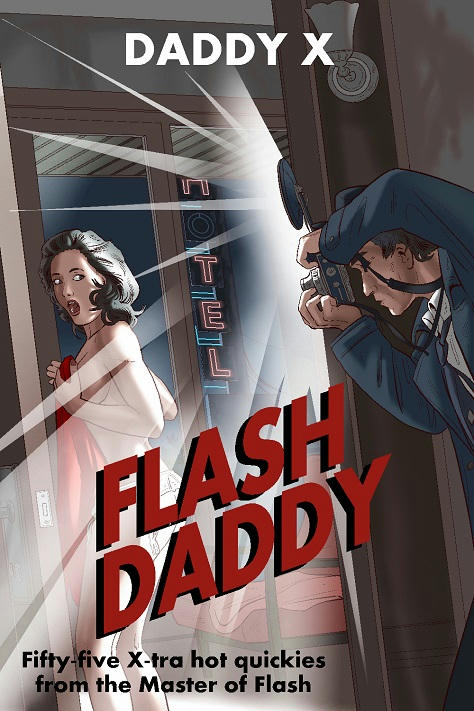 Flash Daddy
by
Daddy X
Fifty five X-tra hot quickies from the Master of Flash
Do you like your stories quick and kinky? Swift and sexy? Distilling the erotic energy of a romance novel into just a few hundred expertly chosen words?
Well, come a little closer. Daddy X has a story to tell you. It won't take but a minute.
Daddy X's flash fiction archive is brimming with tales of sudden satisfaction. From that trove he has chosen this premier collection, fifty five of his finest filthy reads.
Fast and furious romps abound, as do tender tales of loving sex. And since this is Daddy X, count on plenty of laughs along the road. Whatever your pleasure, you'll find more than one gem that warms your cockles (or wets your cunnels!).
What's up those little skirts he's so fixated on? What, pray tell, is a Bowling Night Flasher? How can a gang bang be romantic? What's the latest outrage from the horny, hapless Delbert? What's live? What's jive?
Don't be shy. Take a chance. Life's too short for regrets.