Hi guys! We have Lucie Archer stopping by today with the tour for her upcoming release Past the Breakers, we have a short intro, a great excerpt and a brilliant giveaway, so check out the post and click that giveaway link! <3 ~Pixie~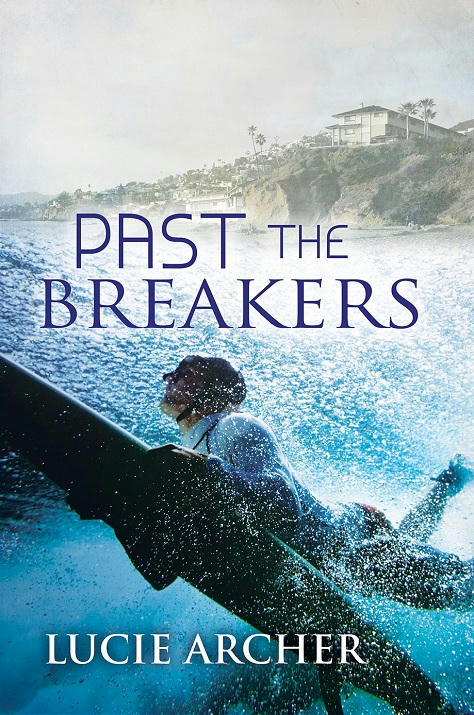 Past the Breakers
by
Lucie Archer
Casey North lost everything when his restaurant burned to the ground: his hopes, his dreams, his reason for living. With nothing tying him to LA, he packs up and moves back to his hometown of Land's End. He takes up residence in a beach house and attempts to shake the depression he's fallen into after his life collapsed. There's just one tiny problem: the ghost haunting his kitchen.
Myles Taylor wasn't always trapped in the Between. One minute, he was about to propose to his boyfriend of five years as they sat out on their surfboards, and the next, he woke up on the beach to find his long-dead uncle walking toward him. After his shock fades, he must learn to navigate his new reality as he searches for a way to move into the Great Beyond. But first he must deal with the man who's invaded his territory.
With Myles tied to the beach house and Casey unwilling to leave it, the two must learn to cohabitate as the lines separating them begin to blur. They grow closer than either expected, but what will become of them once Myles finally escapes the Between?
Release date: 15th May 2017