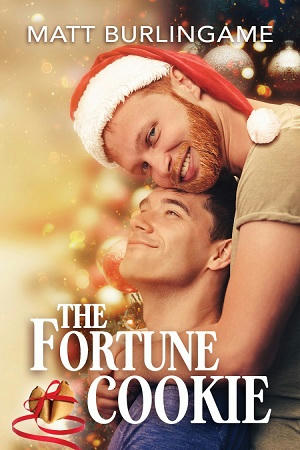 Title: The Fortune Cookie
Series: 2016 Advent Calendar- Bah Humbug
Author: Matt Burlingame
Genre: Contemporary, Holiday
Length: Short Story (49 Pages)
Publisher: Dreamspinner Press (December 1, 2016)
Heat Level: Low 
Heart Rating: ♥♥♥♥♥ 5 Hearts
Blurb: Thirty-three-year-old technical writer Laurence Hart is a modern-day Scrooge when it comes to the holiday season—and the rest of the year, too. He doesn't like most people, they don't like him, and he's happy to keep it that way. Over lunch with his best friend, he receives a fortune cookie promising him true love. The next day, forced to work on a holiday charity committee or lose his job, he meets Nick, a jolly ginger giant who loves all things Christmas. Together they face numerous obstacles to put together a holiday fair to raise money for children in foster care, in only four days. While Laurence has to mend his curmudgeonly ways to make the event a success, Nick's holiday magic might mend Laurence's heart.
ISBN: 978-1-63533-164-6
Product Link: https://www.dreamspinnerpress.com/books/the-fortune-cookie-by-matt-burlingame-7931-b
Reviewer: Lisa
Review: I have not had a chance to read any of this author's works, and I can tell you that after reading this story, I am definitely going to be looking him up.  Sometimes when you are dealing with Christmas it gets a bit down.  The stories are pretty much the same, even if the words are different.  This author has written a story that fulfils many Christmas dreams.  It shows what Christmas is really about.  
Laurence lost his family when he was a child and got mixed up with a guy that was horrible to say the least.  He lost his spirit along the way and made sure everyone knew it.  He has one friend who stays by his side.  However this Christmas he has been put into a position he absolutely hates.  He is to help with the Christmas Charity committee.  His partner is a surprise though; it would seem Nick loves everything about the holidays.  Let's just say, Laurence is going to get the best gift ever.  For you to find out what happens… pick up the book.
I have always worked Christmas and when my children were kids, I would go all out getting them everything they wanted and then some.  However to me, it was just another day and it seems to just stick like that.  With the kids all gone, it is just me so I always think work might just fill up the day.  Now I do like to listen to the Christmas songs, I don't really do anything more.  After reading this story though, I realize that there are more things out there that can be done.  It is the season to be giving, instead of receiving and that makes this story just perfect to me. 
I would definitely recommend you read this book, because it will bring a twinkle to your eye if not a tear.  Have a great Christmas and trust me this is the book for you.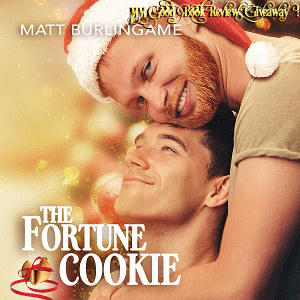 1st prize $100 DSP credits!
2nd prize $50 DSP credits!
3rd prize $25 DSP credits!
4th prize $25 DSP credits!
(Winners will be picked by a dart on 1st January 2017)
Matt Burlingame's question!
The original rainbow flag had eight stripes. What was the meaning of the Turquoise (light blue) stripe.
(Just leave a comment with the answer on this post)