Hi peeps! We have L.C. Davis popping in today with his new release Queer Magic, we have a short interview with L.C., a great excerpt and a brilliant $20 AGC giveaway, so peeps check out the post and click that giveaway link! <3 ~Pixie~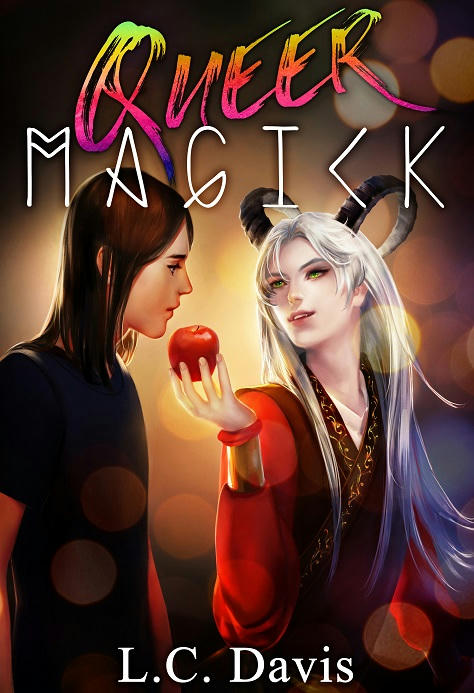 Queer Magic
by
L.C. Davis
An LGBT+ fantasy of apocalyptic proportions.
Twenty-something Holden Adams never asked to be the harbinger of the apocalypse, or for the seven lovers who come with the job. All he wanted in Stillwater, Vermont was a fresh start, but his past as a preacher's kid turned witch threatens any hope he has of a normal life in the idyllic town. A fateful encounter with a strange cat on the brink of death earns Holden a new enemy and some unlikely friends, but as Stillwater reveals itself not to be as conventional as it appears, the line between the two becomes irreparably blurred.
Daniel St. James is getting too old for this crap. The love of his life turned out to be a cold-blooded killer and while Dennis got away with murder thirteen years earlier, Daniel and the rest of the town are still reeling from the tragedy. Now some kid who claims to be a witch waltzes into town and all of a sudden, Daniel's unflinchingly straight best friend is head over heels for Holden. Chaos has a way of following Holden, revealing a web of supernatural secrets around Daniel that makes him question everything he believes about the town he's lived in his entire life–and everything he doesn't.
Welcome to Stillwater. Things are a little queer here.