Hi guys, we have Michael Mandrake and Remmy Duchene stopping by today with their new release Love At The Right Tempo, we have a great excerpt and a brilliant giveaway, so check out the post and click that giveaway link! <3 ~Pixie~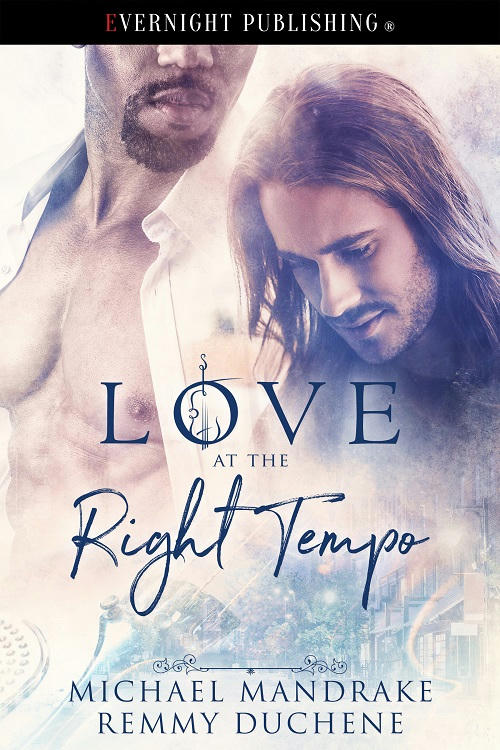 Love At The Right Tempo
by
Michael Mandrake & Remmy Duchene
Violinist Frederick Tremblay is one of the biggest names in classical music. When it comes to work, he's all in. There is only time for music and working to make his dreams come through but none for love. Hell, he barely makes time to eat. When he agrees to play at an acquaintance son's birthday party he figured he'd go in, make his rounds then go home—but his plans change when he walks into the path of Vaughan Singleton.
Vaughan "Sin" Singleton is the disowned heir to a candy empire. After he came out, his life basically ended and he had to start over from scratch. Joining the military was the thing to save him and also the one thing that brought him to his knees. Forced to retire, slinging alcohol wasn't his dream but he needs something to pay the bills and to assist with easing back into civilian life. When he meets Frederick, Vaughan isn't looking for love, but one unguarded moment changes everything.
From different sides of the track, Frederick and Vaughan have much to teach each other. But what is to become of their new romance when Frederick's quirks come to light and Vaughan's brother shows up?