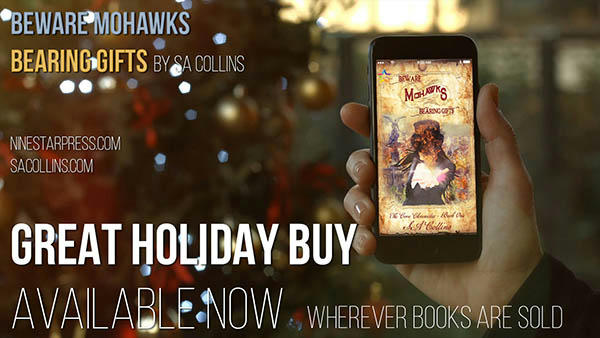 Hi guys! we have S.A. Collins popping in today with the blog tour for his new release Beware Mohawks Bearing Gifts, we have a great exclusive excerpt and a brilliant $20 Amazon GC giveaway so check out the post and enter the giveaway! ❤️ ~Pixie~
Beware Mohawks Bearing Gifts
by
S.A. Collins
It's 1847, New York.
William Matthias Hallett is a fashionable dandy of the Manhattan social set. His life is laid out before him: a world of soirees, riches, and luxury. Yet all he wants to do is find an adventure so deliciously wicked that it will satiate his soul for an eternity.
Disguised in a lower-class manner, into the notorious Five Points he goes, seeking that spark of adventure. That is until it greets him in the form of his old schoolmates from Dartmouth College—a pair of Mohawk warriors who will up-end his world and all he knew it to be forever.