Hi guys, we have Sherrie Henry stopping by today with the tour for her upcoming release Flag on the Play, we have a brilliant guest post from Sherrie and  a great excerpt, so check out the post and enjoy! <3 ~Pixie~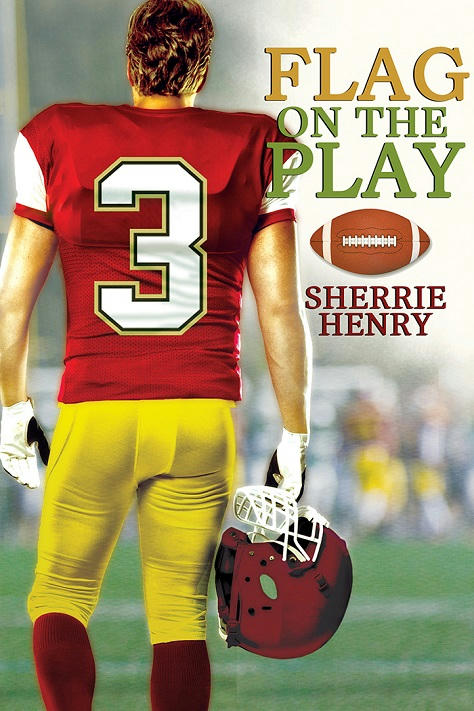 Flag on the Play
by
Sherrie Henry
Sixteen-year-old football punter Liam Hartley has come to terms with being gay, but it isn't something his religious and conservative community will ever accept. He's isolated in his Midwest town until Cody Williams transfers to his school from Chicago. A proud bisexual young man, Cody shows Liam he isn't alone—or abnormal—and they soon become more than friends.
Despite the intimate, secret world he shares with Cody, Liam is in pain. The hatred spewed by bigots has an effect on Liam, even if Cody carefully hides their relationship with a pretend girlfriend. Liam is jealous—he doesn't want to have to share Cody, and he doesn't want to have to live in shame. Cutting himself seems to be the only way to deal with everything he's suffering, and things only get worse when Liam and Cody are outed in front of the school. And even if they can make it through the hardship, they know their relationship is destined to end when Cody's family returns to the city.
Liam can't go back to facing the hatred and religious judgment by himself. He won't survive it. Somehow, Liam and Cody must secure a future for both of them, and that means finding a way to stay together.
Release date: 7th February 2017
(25% off entire store at Harmony Ink Press until 2nd February)