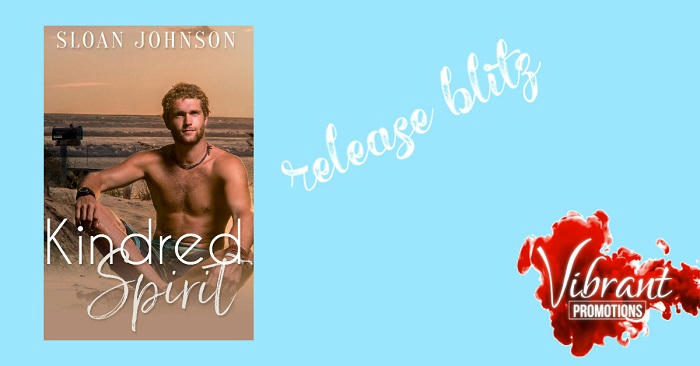 Hi guys! We have Sloan Johnson stopping by today with her new re-release Kindred Spirit, we have a great excerpt so check out the post and enjoy! ❤️ ~Pixie~
Kindred Spirit
by
Sloan Johnson
Family secrets, a surprise inheritance, and a sweet employee he can't help falling for. Sunset Beach was only supposed to be a quick trip…
Dane learned early to not rely on anyone. He has a good job and a decent life in the city. Granting his father's request to visit the family he didn't know existed, the last thing he expected was to find out he'd inherited a share in his grandfather's inn.
Brook has only known romance through notes left in a mailbox at the end of the beach. When he's tasked with showing his boss's gorgeous nephew what makes Sunset Beach and Bird Island special, he's compelled to take Dane to his favorite place.
Dane never wanted the inn, but when it's threatened, he steps up to defend it… and keep the man he's coming to love by his side and in his life.
Kindred Spirit was previously released through a publisher. The second edition has minor changes but Brook and Dane's story remains the same.