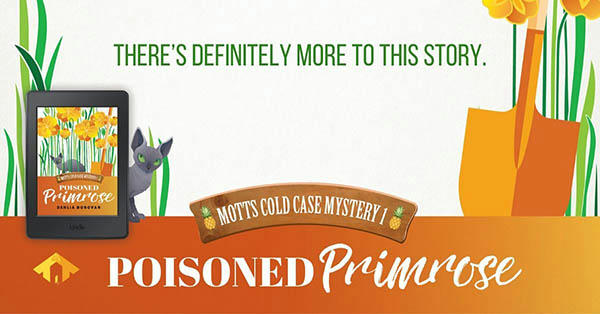 Hi guys! We have Dahlia Donovan stopping by today with the tour for her new release Poisoned Primrose, we have a great exclusive excerpt and a fantastic giveaway so check out the post and enter the giveaway! ❤️ ~Pixie~
Poisoned Primrose
(Motts Cold Case Mystery 01)
by
Dahlia Donovan
Meet Motts and the quirky cast of characters in her world. Poisoned Primrose is a quintessential cosy British mystery and an all-round fun story to throw yourself into.
Autistic, asexual, and almost forty, Pineapple "Motts" Mottley flees London with her cat and turtle to a quaint cottage in Cornwall. She craves the peace of life in a small village. The dead body buried in her garden isn't quite what she had in mind, though.
Unable to resist her curiosity, she falls directly into a mess of trouble and runs head-first into the attractive detective inspector, Teo Herceg. She tries to balance her business with the investigation, but as the killer focuses on her, staying alive becomes trickier than advanced origami.
Will Motts survive the onslaught of murderously bad luck?
Can she solve the mystery before it all spins out of control and off a cliff?