Hi guys, we have Sean Michael popping in today with their new release The Dom's Way, we have a super guest post from Sean and  a great excerpt, so check out the post and enjoy! <3 ~Pixie~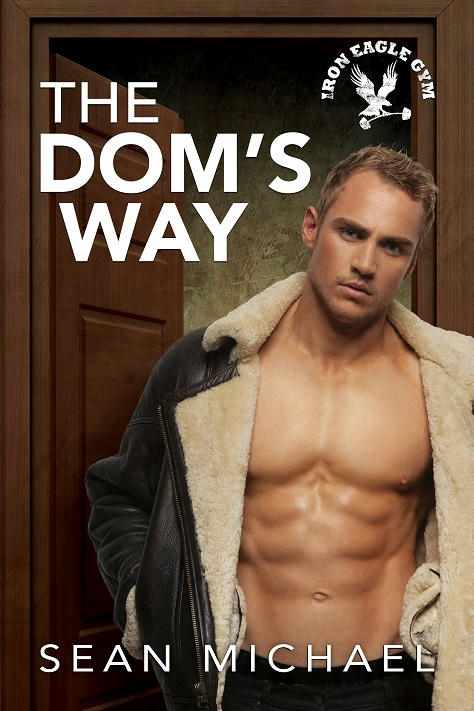 The Dom's Way
by
Sean Michael
Neal and Way from The Closet Boy are back, only now they're Dom and sub, and exploring their relationship through the lifestyle. Way is eager to learn everything, and more in love with his master every day. For his part, Neal can't believe how lucky he is to have found such an innocent but sensual boy.
As they learn what works best for them both, Way has trouble obeying some of the rules Neal imposes. Like the no touching himself rule. Neal wants Way to learn control, but Way, after so long holding back, has trouble not indulging. The two men must work together to find the balance that brings them each the most satisfaction and happiness.
Release date: 23rd June 2017 

Sean Michael!
Thank you so much to MM Good Book Reviews for hosting me today!
I know I've spoken before about titles. They are one of the hardest parts about writing a book. Except for the odd occasion where I get a title in my head and write a book for that title (it's only happened a few times) I usually agonize over it for ages.
My working title will be things like Hot Dancer or Kinky Demons. For this one, it was Iron Eagle 5 (my series working titles are boring). Now, with series, I like the titles to 'match'. They need to feel like they belong together. Like with the Hammer series – all the titles are a single word. Well with the Iron Eagle Gym series, all the books are The two words, one of which I'm trying to keep with the BDSM theme – Boy, Sub, Master.
This book is a follow up to The Closet Boy (a title I was very happy with as Way was in the closet, but also living in a closet – I do love word play). So, I figured this story title should focus more on the Dom half of the pair. So I wanted that in the title. And then it hit me The Dom's Way. For the pun! The sub in this story is named Way and then there's the word way as in I did it my way. Boom, title achieved that fit in with the series' titles and involved word play.
I hope you enjoy The Dom's Way!
Sean
smut fixes everything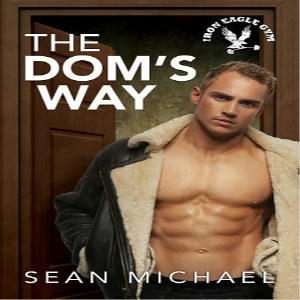 Excerpt!
"Come on, boy." Neal's hand was warm and solid on the small of his back. "Robin and the others are waiting for us."
Way'ra looked at his lover. The huge, muscle-bound blond looked altogether too pleased with himself, really. They were heading into the Iron Eagle to apologize for Way's utter meltdown at work yesterday.
He'd been hoping to only suck up to his bosses—Jude and Day—not to the men from the third floor.
"It's going to be fine. They're going to understand you were freaked out and that you've got a safeword now, and they'll be happy to honor it."
"I'll be right down to work," he promised Day.
Day waved one hand. "Your shift doesn't start until noon, Way."
"There, see? You're not shirking work or anything to do this." Neal kissed the tip of his nose. "How is that plug treating you?"
"Neal!" It was weird enough to be wearing one, but to talk about it?


About Sean!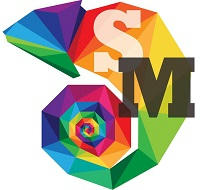 Best-selling author Sean Michael is a maple leaf–loving Canadian who spends hours hiding out in used book stores. With far more ideas than time, Sean keeps several documents open at all times. From romance to fantasy, paranormal and sci-fi, Sean is limited only by the need for sleep—and the periodic Beaver Tail.
Sean fantasizes about one day retiring on a secluded island populated entirely by horseshoe crabs after inventing a brain-to-computer dictation system. Until then, Sean will continue to write the old-fashioned way.
Where to find the author:
Website | Facebook | Facebook Author Page | Twitter | Blog | Instagram