Hi guys! We have Roe Horvat stopping by today with his new re-release The Layover, we have a great excerpt and a brilliant giveaway so check out the post and enter the giveaway! ❤️ ~Pixie~
The Layover
Roe Horvat
Eight years ago, Ondro Smrek fled Slovakia and the bigotry that drove his first lover to take his own life, but the demons proved impossible to outrun. Desperate for somewhere to belong, Ondro is returning to start over.
During a layover in Basel, Switzerland, he meets Jamie, an American living in Scotland who is as brilliant as he is beautiful. Jaded Ondro never would have guessed he could fall in love during a brief layover—until now.
When he is put in a position to offer Jamie comfort without hope of recompense, Ondro doesn't hesitate and soon catches a glimpse of the home he longs for. But with their separation looming, confessing his feelings can only lead to pain and humiliation. Life has taught Ondro not to hope, but then, he never believed in love at first sight either…
Second edition, revised.

Excerpt!
He exhaled long and closed his eyes.
"It's fine. You're fine." What an inadequate thing to say. Luckily, Jamie was probably too exhausted to panic properly.
"You speak German," he mumbled accusingly. I had to bend my head and put my ear closer to his pale lips; he spoke so softly.
"With disgust and only when forced," I said, trying lamely to lighten up the situation.
"What's going on?" he asked.
I hugged him tighter. "I don't know, honey. You seem to have a fever."
"I feel like shit."
Despite everything, I chuckled. "Yeah. You've said that."
He burrowed into my hold, still shivering. "Your flight…."
"I don't care. I'm not leaving you alone in a foreign hospital. Forget the flights."
"They won't let you come with me."
"Do you want me to come with you?"
He nodded, hiding his face in my chest.
"I don't know what's wrong with me." He was scared. Of course he was.
"I'm not leaving you."
"Tell them you're my boyfriend."
"What?"
"They'll make you leave." He was irrational, but I understood.
In the middle of the dark fear I felt for him, there was a giddy spark. He wanted me to stay, to protect him and take care of him. Me. I felt grateful for the weakness that made him dependent on me. I imagined that had been my most selfish moment so far.
"They won't. I won't leave you."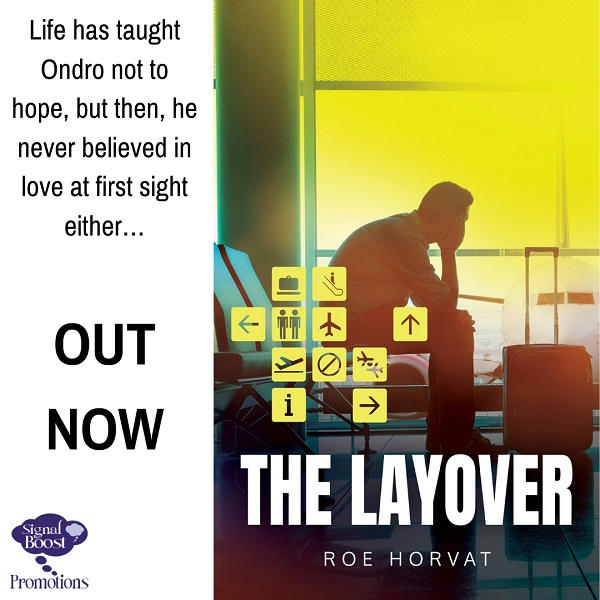 About Roe!
Queer fiction author Roe Horvat was born in the post-communist wasteland of former Czechoslovakia. Equipped with a dark sense of sarcasm, Roe traveled Europe and finally settled in Sweden. He came out as transgender in 2017 and has been fabulous since. He loves Jane Austen, Douglas Adams, bad action movies, stand-up comedy, pale ale, and daiquiri, with equal passion. When not hiding in the studio doing graphics, he can be found trolling cafés in Gothenburg, writing, and people-watching.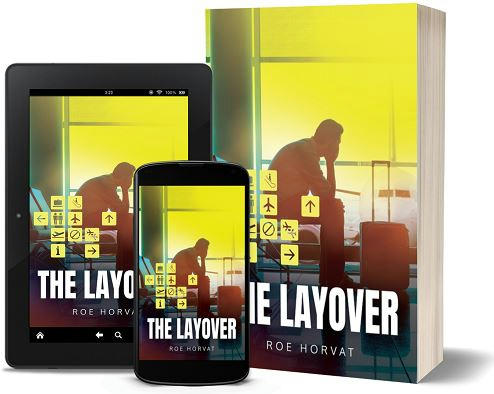 Giveaway!
Win an Ebook of The Layover!