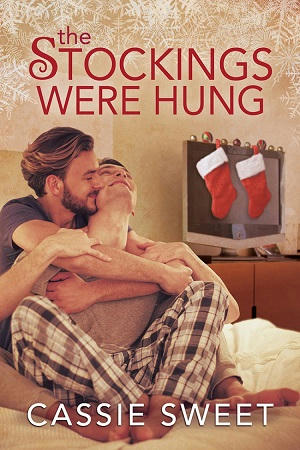 Title: The Stockings Were Hung
Series: 2016 Advent Calendar- Bah Humbug
Author: Cassie Sweet
Genre: Contemporary, Holiday 
Length: Short Story (44 Pages)
Publisher: Dreamspinner Press (December 7, 2016)
Heat Level: None
Heart Rating:  ♥♥♥♥ 4 Hearts
Blurb: Hill hates Christmas.
The shoppers. The cheer. The drama. All of it.
Each holiday season is a painful reminder that seven years before, his lover, Drew, walked out of his life and moved across the country, leaving Hill like a cup of rotten eggnog. Now Drew is back and wants Hill to put a little jingle in his bells. Well, not this Scrooge.
Drew admits he moved to get away from Hill—but not for the reasons Drew gave him all those years ago. Some of his best memories are of Christmases he celebrated with Hill, and he wants nothing more than to spend a little holly jolly with the only man he's ever loved. However, getting Hill to agree to a reunion is going to take a Christmas miracle.
ISBN: 978-1-63533-169-1
Product Link: https://www.dreamspinnerpress.com/books/the-stockings-were-hung-by-cassie-sweet-7953-b
Reviewer: Lisa
Review: I sure do get a kick out of the title, cute.  Hill hates Christmas ever since the one man he loved deserted him seven years ago.  Now he was back, but will it be a Christmas to remember.
It is a cute love story of two men and a second chance.  Although I did get a kick out of it, I wished that there had been more to it.  Other than that it was a sweet love story for the books. 
I had a delightful time reading it and can see reading it on Christmas each year.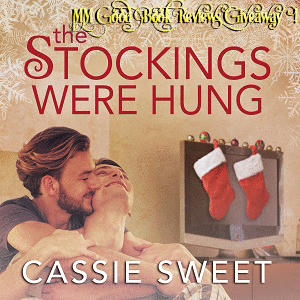 1st prize $100 DSP credits!
2nd prize $50 DSP credits!
3rd prize $25 DSP credits!
4th prize $25 DSP credits!
(Winners will be picked by a dart on 1st January 2017)
Pixie's Trivia question!
The song White Christmas was first performed in which 1942 film? 
(Just leave a comment with the answer on this post)