Hi guys, we have Rhys Ford popping in today with the tour for her upcoming release There's This Guy, we have a fantastic guest post, a great excerpt and an awesome giveaway, so check out the post, take part in the giveaway and then leave a comment to enter the bonus giveaway! <3 ~Pixie~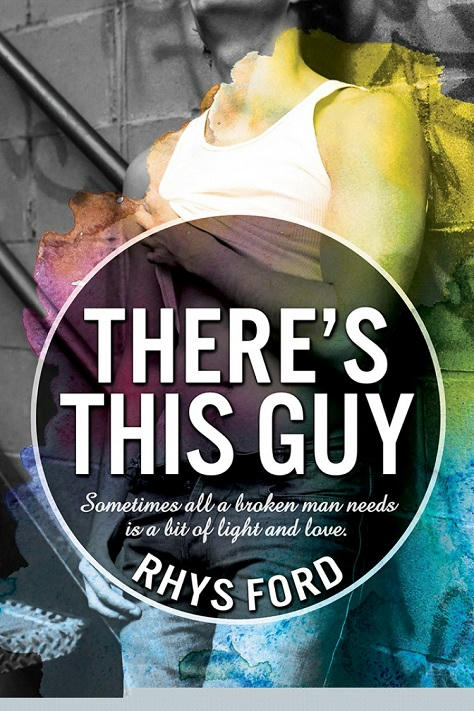 There's This Guy
by
Rhys Ford
How do you save a drowning man when that drowning man is you?
Jake Moore's world fits too tightly around him. Every penny he makes as a welder goes to care for his dying father, an abusive, controlling man who's the only family Jake has left. Because of a promise to his dead mother, Jake resists his desire for other men, but it leaves him consumed by darkness.
It takes all of Dallas Yates's imagination to see the possibilities in the fatigued Art Deco building on the WeHo's outskirts, but what seals the deal is a shy smile from the handsome metal worker across the street. Their friendship deepens while Dallas peels back the hardened layers strangling Jake's soul. It's easy to love the artistic, sweet man hidden behind Jake's shattered exterior, but Dallas knows Jake needs to first learn to love himself.
When Jake's world crumbles, he reaches for Dallas, the man he's learned to lean on. It's only a matter of time before he's left to drift in a life he never wanted to lead and while he wants more, Jake's past haunts him, making him doubt he's worth the love Dallas is so desperate to give him.
Release date: 17th March 2017

Rhys Ford!
So I, Rhys Ford, wrote a contemporary romance.
And it's out on March 17, 2017.
It was a challenge and one I enjoyed doing because it stretched out what I could do in a story and at the same time, forced me to reach into POV lines I'd never done before.
So when it came time to do a blog tour for There's This Guy, I wanted to convey what the book was about—basically, a broken and heartsick man finding not only the love of his life but also his own salvation. There's This Guy is pretty much the story of a man named Jake whose world is so bleak and unforgiving, it is dull and colourless. It is only after he's met Dallas, does he learn to find the joy around him as well as the happiness he can have within him.
I knew going into it, I wanted to write a serious book about personal tragedy but also how there is light in the darkness someone might be drowning in. Jake does find his rainbows but only by accepting he is worth the love offered to him and by working through the pain he carried inside of his heart.
To celebrate this release, I wanted to do something different—something new as it were. In TTG, Jake is an artist who works in metal and fire but also has a deep interest in architecture and of course, ironworks, so it made sense for me to post something you, the reader, could bring to life with colour…in your own style…with your own vision.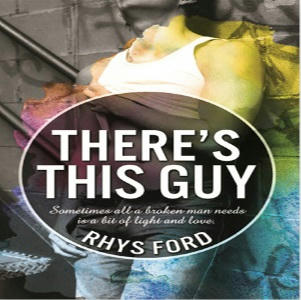 Excerpt!
THE TASTE of metal on the back of his throat tainted the loathing boiling in Jake's belly. His tongue was numb to the acrid bitterness of the gun's muzzle pressed into its spongy flesh, but the roof of his mouth smarted and bled from the barrel scraping along its soft membrane. A bit of powder and oil joined the specks of blood, floating on the spit pooling on his tongue, a peppery sharpness cut with a hint of razor blades and pain.
It was all a welcome taste, muddling the sourness in his belly brought on by cheap whiskey and the lethargic drag left in his body after splattering his bare thighs with come. It dried, stuck to his hair and skin, a pungent, musky smear flaking off when he shifted.
He'd barely moved since he'd pulled his father's gun out from the box he'd tucked onto a bookshelf, then sat down at the battered Formica table he'd scrounged out of a dumpster a few years before. Overcome by the world's heavy boot pressing down on the back of his neck, Jake slid the magazine into the gun and wrapped his mouth around its deadly hole, licking at its rim with the tip of his tongue.
The night was hot and wet, slicking his bare back with sweat, but it was a familiar caress, more familiar to Jake than the touch of his now-dead mother's dry lips to his unshaven cheek. Los Angeles staggered beneath its late summer's oppressive weight, a muggy blanket of tarry skies and still air, and in Jake's carved-out apartment, the dull swish of the industrial fans built into the former warehouse's walls simply pushed the stagnant, damp heat around. Koreatown's flashing lights and come-hither neon pounded through the night, shoving its way into the cordoned-off space.
His hand shook, like it always did, and Jake caught a whiff of the booze sweating out of his pores. His lungs were full of the gun's scent, breathing in its prickly stench with each muffled gasp. The empty whiskey bottle rattled on the table when he jerked back, propping himself against the chair's duct-taped vinyl back.
"Just do it, Moore," he whispered hoarsely around the gun's muzzle. "What the fuck is keeping you here?"
His life—like his ground-floor shoebox apartment—was a jigsaw puzzle of others' bits and pieces. The dinette set he sat at was salvage like everything he'd scattered about the far end of his tight rectangular space, a discarded bit of flotsam from someone else's life he'd gathered to shore up his own existence. His light blue couch was a thrift-store pick, too stained with magic marker childish scrawls to sell but in damned decent condition, and milk crates propped up a faded red wooden door, its paint crackled from the California sun. Only his welding gear, set up by the front door, and his bed were new, the mattress sitting on its frame in the coolest corner of the long room, tucked into the niche between the outer and bathroom walls.
Nothing that couldn't be sold or thrown out.
What people would make out of the twisted spires of metal he'd sculpted during his fits of need, Jake had no idea. The scraps he'd brought home and welded together quieted some of the snarling anger he couldn't shake, but he hadn't been able to lose himself in the shapes and fire since… forever. He was past the point of caring about all of it, but even with the press of shame spiking through his thoughts, his finger refused to squeeze on the trigger.
Such a fucking coward. His father's words hammered through Jake's drunken haze. A fucking pussy who should have been scraped out of his mother.
He'd grown up hearing that rant. Hell, Jake could chant bits of it in his sleep if he wanted. He never needed to. His father's words… other people's scalding-hot words… always found him in the middle of the night, creeping along on their sharp knifelike hooves to trample over his soul. He'd bled out in his nightmares, crying for mercy.
None came.
None ever came, and Jake woke most mornings drenched in the fears he'd sweated out during the storm of his dreams and aching from the tatters in his soul.

About Rhys!
Rhys Ford was born and raised in Hawai'i then wandered off to see the world. After chewing through a pile of books, a lot of odd food, and a stray boyfriend or two, Rhys eventually landed in San Diego, which is a very nice place but seriously needs more rain.
Rhys  admits to sharing the house with three cats of varying degrees of black fur, and a ginger cairn terrorist. Rhys is also enslaved to the upkeep a 1979 Pontiac Firebird, a Toshiba laptop, and a red Hamilton Beach coffee maker.
Blog | Facebook | Twitter | My books can be purchased, folded and first chapters read at Dreamspinner Press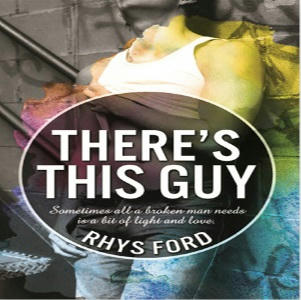 Giveaway!
So, on every blog on the tour, I'm giving you two or three black and white mandala illustrations to colour in anyway you like…and a chance to win a $10 gift certificate to the e-tailer of your choice (hopefully for crayons or books :D).
But there's a $50 gift certificate bonus prize! Three easy steps:
Colour in ONE of the illustrations (either print out or computer)
Take a picture of the completed drawing
Send the picture in to rhysford(at)vitaenoir(dot)com by30 March 2017 and be entered to win.
All entries will be displayed and the winner will be randomly selected. All entries must be in to Rhys Ford by 30 March 2017 to be entered. Only one entry per person. Winner will be chosen on April 7th.
Good luck and I'm looking forward to seeing what all of you create!
Bonus bonus giveaway!
Win a $15 GC!
Just leave a comment on this post telling us what you think of Rhys's unique giveaway!
(Winner will be picked from the comments on 7th April)

Check out the other blogs on the blog tour!
March