Hi peeps! We have Alex Whitehall visiting today with their new release Ties That Bind,  we have a brilliant exclusive excerpt with an intro from Alex, and a wonderful giveaway where there's a chance to win an ebook or audiobook, so guys, check out the post and leave a comment to enter the giveaway! ❤ ~Pixie~
Ties That Bind
by
Alex Whitehall
For Chel, Tomlin, and Mathias, life is simple but good. They share a home and a love, and despite a few conflicts of personality, are happy. Mathias runs a magic shop, where he makes magic items and potions for his customers, and Tom is his familiar, helping supply his magic. Chel, who's not magical, works at a bookshop and makes sure dinner is on the table for his lovers.
When Mathias suddenly comes down with a mysterious illness, Chel and Tomlin seek out answers. As Mathias's familiar, Tomlin can sense that nothing is wrong with the magical parts of him, but when a trip to the doctor's indicates nothing is wrong with him physically either, they start to worry.
Then Mathias collapses, and the search to find the truth becomes urgent.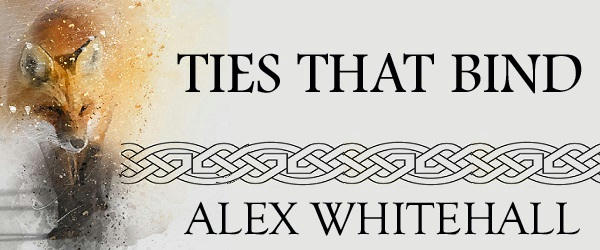 Intro & Exclusive Excerpt!
Thank you for joining me on my blog tour for Ties That Bind, the story of three men searching for a way to keep one of them alive. Now out at all major retailers!
In Ties That Bind, Chel is worried about his partner Mathias and is going with him to relax on the couch, while their third, Tomlin, cleans up after dinner. Here's an excerpt:
~~~
Tomlin was still grumbling about how evil they were as Chel guided Mathias to the couch. The large blue sectional covered nearly three sides of the room, giving them lots of space to entertain guests and, most importantly, to comfortably fit all three of them no matter what shape Tomlin took. Chel laid Mathias out, a pillow under his head and his eyes half-lidded. He hummed a meandering tune, a soft melody to help Mathias relax, a habit his lovers liked to tease him about, but that they always seemed to adore. Once Mathias was comfortable, Chel sprawled over top of him and began tracing every inch of him, the song still playing in his throat, as if he could find the source of his lover's exhaustion.
As Chel's fingers brushed along Mathias's cheek, the worry flared back to life, and he couldn't stop himself from saying, "Darling, you really have been more tired lately, haven't you?" He stroked his fingers down Mathias's torso until they landed on his hip bone and he could draw circles there.
"Maybe a bit." Mathias shrugged, but Chel thought he saw the flicker of concern in his eyes. Or was he being paranoid?
Despite that, he asked, "Should you go to a doctor?" though it wasn't a question at all. Not quite a demand—none of them would ever be so crude as to order another to do something he didn't want to do—but Chel couldn't keep the urgency from his words.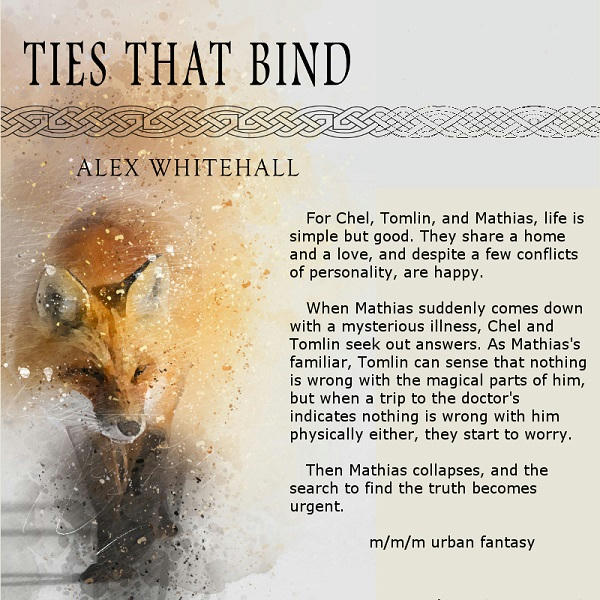 About Alex!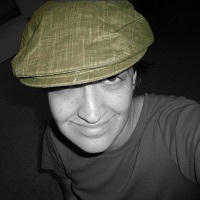 If there are two types of people in the world, Alex Whitehall probably isn't one of them, despite being a person. Their favorite pastimes include reading, horseback riding, sleeping, watching geek-tastic television, knitting, eating, and running. And wasting time on the internet. And spending glorious evenings laughing with friends.
While Alex prefers sleeping over doing anything else (except maybe eating), sometimes they emerge from the cave to be social and to hunt for food at the local market. They can be found blogging, reading, and tending after their aloe plants.
Connect with Alex: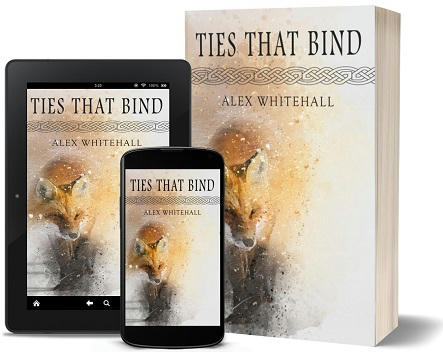 Giveaway!
Win an ebook copy of Hard Truths or an Audible download of Magic Runs Deep!
Just leave a comment with your email address below to be entered in the giveaway!
(Selection will be made Sunday, April 28 at 7pm. The winner will be contacted by Alex.)

Check out the other blogs on the tour!