Hi guys! We have Jay Northcote popping in today with his new release Tops Down Bottoms Up, we have a great excerpt so check out the post and enjoy! <3 ~Pixie~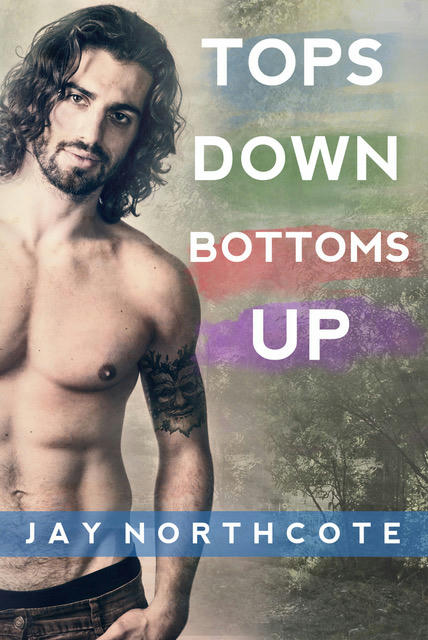 Tops Down Bottoms Up
by
Jay Northcote
Will Rowan's festival fling with sexy dancer Seth lead to something more permanent?
Rowan is stuck at a folk festival helping out a mate, and it really isn't his scene. The yoga and singing workshops are bad enough, but morris dancing is the final straw. Bearded men with beer guts prancing around wearing bells—who wants to watch that?
All Rowan's preconceptions are shattered when he meets Seth—a morris dancer, and the stuff Rowan's fantasies are made of. Seth persuades Rowan to come to a dancing workshop, and Rowan's willing to do whatever it takes to get to know Seth better. The attraction is mutual, and a lesson filled with innuendo and flirting leads to an incredible night together.
When Rowan arrives home, he's gutted to find that Seth has given him the wrong phone number. Assuming Seth did it on purpose, Rowan resolves to forget about him. But fate—and friends—conspire to get them back together. Will they manage to stay in step this time around?
A much shorter version of this story was originally published in the Not Quite Shakespeare Anthology by Dreamspinner Press. This version has been revised and extended. Almost half of it is new content.
Excerpt!
Rowan jerked his head up again, but the man's intense gaze was no longer fixed on him, and Rowan didn't know whether to be relieved or disappointed as the man came and joined a group of people sitting a few yards away. Rowan watched the man's mates greet him raucously as he sat down with them. A buxom girl with dyed purple hair and a lot of black eyeliner moved in next to him and put her hand on his thigh as she kissed his cheek.
"Bollocks," Rowan muttered. "Of course he's bloody straight."
He turned his attention back to Max, pushing his fantasies aside. "Give us a look at the programme, then. I'm stuck here for the weekend. I might as well make the best of it."
The list of performers didn't do much to convince Rowan that this whole weekend wasn't a mistake.
"Wasn't this band around in the sixties? Surely this isn't the original line-up?"
Not that he was even interested in some old hippy band his mum might have listened to back in the day. Modern indie and a bit of dance music were more Rowan's thing. He turned the page to look at what was on during the day. "Early morning meditation, yoga, and a singing workshop? Jesus Christ," he muttered. And then his voice rose in mock horror. "Morris dancing? Oh my God. Shoot me now."
"Oh, stop being such a drama queen. What's wrong with morris dancers?" Max asked mildly, refusing to be drawn in by Rowan's foul mood.
"What's right with bloody morris dancers, you mean?" Rowan was ranting now, his building irritation finally finding a focus and spilling out in a dramatic tirade. "Peace shatterers is what they are. You're sitting in some nice pub garden, minding your own business, and then a load of fat sweaty old men turn up and start prancing around with bells and hankies. It's terrible."
When he stopped for air, Rowan was suddenly aware the chatter around them had died down a bit. He swallowed, and his cheeks flamed as he realised that slagging off morris dancers at a folk festival was probably a lot like bitching about Christians in church. He risked a glance around and saw a few people looking at him with varying expressions of incredulity on their faces. But when he reached a pair of familiar dark eyes that pinned and held his gaze, Rowan's heart lurched, and his face flamed hotter.
What a great way to make an impression, he thought. Throwing my toys out of the pram in public. Awesome. But he couldn't look away.
The gorgeous man from the bar grinned at him, and the slow curve of his lips stretched his brooding face into something dazzling. "We're not all old and fat, you know… although we do get pretty sweaty." His voice was deep and rich, and it made Rowan's heart flutter despite his mortification. The group with Rowan's fantasy man laughed, and Rowan looked around at them, taking in some other big fit-looking blokes of varying ages, as well as a couple of women. "And sometimes we use sticks, not hankies."
"I… um…." Rowan gaped like a fish on a hook, scrabbling around for the right words to apologise.
"And some of us aren't even men."
The purple-haired girl was glaring at him, obviously less amused by Rowan's faux pas than her companion.
"Yeah. Okay, this is awkward." Rowan looked to Max for support, but he was stifling laughter and clearly going to be no fucking help at all.
"It is rather, isn't it?"
The dark-haired man smiled wider as Rowan turned his gaze back to him. He was obviously enjoying every second of Rowan's discomfort.
"So, anyway. Sorry," Rowan muttered, looking down at his pint and wishing the soggy ground beneath him would swallow him up.
"It's all right, we're used to it," the man replied. "Morris dancers get a lot of bad press. But if you want to find out what morris dancing is really all about you should come and watch us perform tomorrow. You might be surprised."
The man turned back to his companions, and as their conversation started up again, Rowan sagged with relief.
Having his head kicked in by a horde of offended morris dancers would be a very embarrassing way to end up in A & E.

About Jay!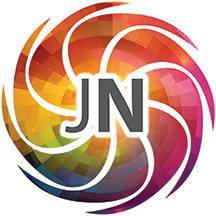 Jay lives just outside Bristol in the West of England. He comes from a family of writers, but always used to believe that the gene for fiction writing had passed him by. He spent years only ever writing emails, articles, or website content. 
One day, Jay decided to try and write a short story—just to see if he could—and found it rather addictive. He hasn't stopped writing since. 
Jay writes contemporary romance about men who fall in love with other men. He has five books published by Dreamspinner Press, and also self-publishes under the imprint Jaybird Press. Many of his books are now available as audiobooks. 
Jay is transgender and was formerly known as she/her. 
Website | Twitter | Facebook profile | Facebook Author Page | Newsletter | Jay's books