Hi peeps! We have Rick R. Reed popping in today with the tour for his new release Torn, we have a great new excerpt and a brilliant giveaway so check out the post and enter the giveaway! ❤ ~Pixie~ p.s. keep an eye out for our review coming soon!
Torn
by
Rick R. Reed
Ever been torn between two lovers? That's Ricky Comparetto's problem.
It's 1995, and Ricky is making his very first trip across the pond with his best friend. Ricky, hungry for love and looking for it in all the wrong places, finds it in the beach city of Brighton. His new love has the curious name of Walt Whitman and is also an American, which only serves to make him sexier and more intriguing. By the time Walt and Ricky part, promises are made for a reunion in Boston.
But the course of true love never runs smooth. In Chicago Ricky almost immediately falls in love again. Tom Green is a sexy blue-collar beast with the kindest heart Ricky has ever run across.
What's he to do? With a visit to the East Coast on the horizon and a new love blossoming in Ricky's home of Chicago, Ricky truly is torn.

Excerpt!
I'm going to tell you how this story ends, but not with whom. That's a fair promise to make, isn't it?
So…. Yes, you'll get your happy-ever-after ending—if there truly is such a thing—you just won't be privy to all the details. Unless you read on….
Almost twenty-five years ago, I was thirty-five years old and privileged to cross the pond to merry old England for the very first time. I was finally able to say I'd traveled internationally by the grace of my best friend, a writer of boys' adventure stories with the improbable name of Lord Boutros BinBin (no, he was not an actual Lord; he told me once he simply had parents who were "quirky" and "creative," also known as "free spirits"). He wrote under the much plainer moniker Beryl Kensit.
At that time, and during that trip, I was also blessed to fall head over heels in love with a gorgeous, kind, and sensitive man I met at twilight on the streets of the beachside city of Brighton . He ticked every box on my imagined list for the perfect lover—exotically handsome, spiritual, artistic, amazing in bed, and… I could actually hold a conversation with him. Our silences were okay too, comfortable. We launched into a passionate affair and promised that we'd meet again.
But the course of true love, as they say, never did run smooth. Ain't it the truth?
I returned home from those two weeks with a satchel full of memories, a sexually transmitted infection, and the knowledge that I'd found true love.
But then, only a week or two after settling back into my little apartment in the Rogers Park neighborhood of Chicago , I found myself falling head over heels in love again—this time with a salt-of-the-earth, charming, and sweet man from the South Side. He was nothing like I ever imagined I would be compatible with—our tastes, educational background, intelligence, and cultural awareness made us like creatures from two different planets—yet somehow the magic, the spark, was there.
How would I reconcile the two? Whom would I choose? Could things ever end satisfactorily when, as in Mary MacGregor's song, you're "Torn Between Two Lovers"?
Read on, my friend, read on… and discover how the head won out over the heart.
Or was it the other way around?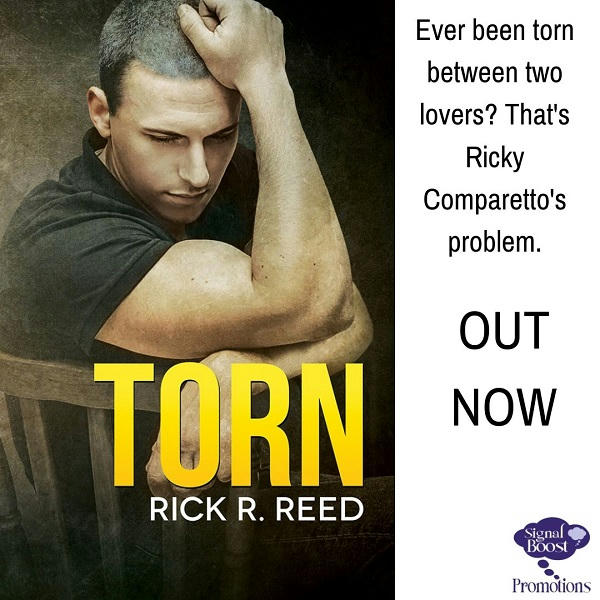 About Rick!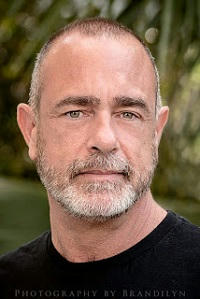 Real Men. True Love.
Rick R. Reed draws inspiration from the lives of gay men to craft stories that quicken the heartbeat, engage emotions, and keep the pages turning. Although he dabbles in horror, dark suspense, and comedy, his attention always returns to the power of love. He's the award-winning and bestselling author of more than fifty works of published fiction and is forever at work on yet another book. Lambda Literary has called him: "A writer that doesn't disappoint…" You can find him at www.rickrreed.com or www.rickrreedreality.blogspot.com. Rick lives in Palm Springs, CA with his beloved husband and their Boston terrier.

Facebook Page | Twitter | Google+ | Blog | Website | Bookbub | Email: rickrreedbooks@gmail.com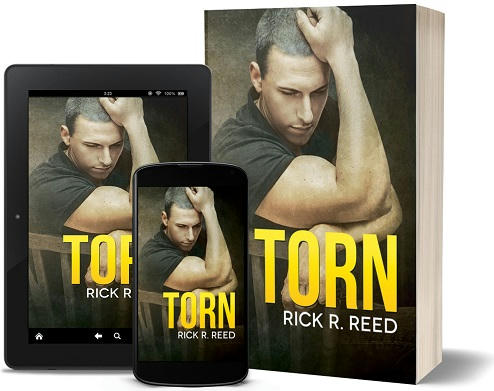 Giveaway!
Signed Copy of Blue Umbrella Sky (US Only) or Ebook (International)!