Hi guys! We have V.L. Locey stopping by today with her new audio release Two Man Advantage, we have a brilliant giveaway so check out the post and enter the giveaway! ❤️ ~Pixie~
Two Man Advantage
by
V.L. Locey
Victor Kalinski, all-star forward for the Boston Barracudas, is one of the biggest jerks in professional hockey. Before long his aggressive attitude gets him shipped off to play in the minor leagues.Furious, he takes to the ice with equal amounts of skill and scathing sarcasm, which doesn't win him any friends—except for good-natured alternate captain Daniel Arou. He won't take any of Vic's crap, and he won't take no for an answer. But Vic's trouble-making is pulling his career one way while Dan's talent is pushing his in the other. However much they scorch the sheets, they might soon be separated by more than Vic's fear of being hurt.

About V.L.!
USA Today Bestselling Author V.L. Locey – Penning LGBT hockey romance that skates into sinful pleasures.
V.L. Locey loves worn jeans, yoga, belly laughs, walking, reading and writing lusty tales, Greek mythology, Torchwood and Dr. Who, the New York Rangers, comic books, and coffee. (Not necessarily in that order.) She shares her life with her husband, her daughter, one dog, two cats, a pair of geese, far too many chickens, and two steers.
When not writing spicy romances, she enjoys spending her day with her menagerie in the rolling hills of Pennsylvania with a cup of fresh java in one hand and a steamy romance novel in the other.
Website | Facebook | Twitter | Pinterest | Goodreads | Blog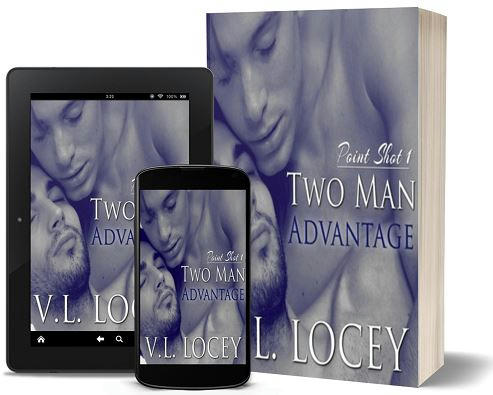 Giveaway!
Win a Backlist Ebook form VL Locey!