Hi guys, we have R.J. Scott stopping by today with the tour for her new audio release What Lies Beneath, We have a fantastic What Lies Beneath Audio Code giveaway so check out the post and enter that giveaway! ❤️ ~Pixie~
What Lies Beneath
by
Narrator: Sean Crisden
R.J. Scott
In the hottest summer on record, Iron Lake reservoir is emptying, revealing secrets that were intended to stay hidden beneath the water. 
Best Selling Horror writer Chris Lassiter struggles for inspiration and he's close to never writing again. His life has become an endless loop of nothing but empty pages, personal appearances, and a marketing machine that is systematically destroying his muse. In a desperate attempt to force Chris to complete unfinished manuscripts his agent buys a remote cabin. All Chris has to do is hide away and write, but he's lost his muse, and not even he can make stories appear from thin air.
Sawyer Wiseman left town for Chicago, chasing the excitement and potential of being a big city cop, rising the ranks, and making his mark. A case gone horribly wrong draws him back to Lancaster Falls. Working for the tiny police department in the town he'd been running from, digging into cold cases and police corruption, he spends his day's healing, and his nights hoping the nightmares of his last case leave him alone.

Lancaster Falls series
Without A Trace (book 02)
.•.•.**❣️ Coming 2020 ❣️**.•.•.
All That Remains (book 03)
.•.•.**❣️ Coming 2020 ❣️**.•.•.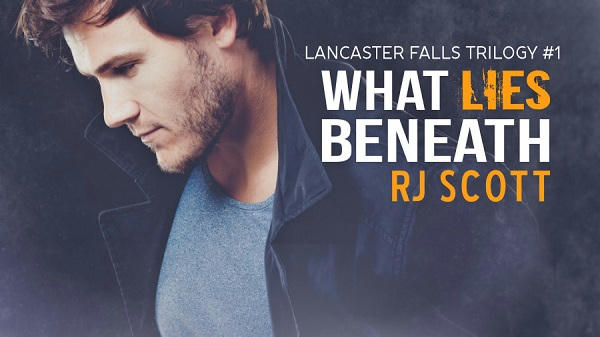 About R.J.!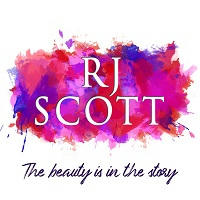 RJ's goal is to write stories with a heart of romance, a troubled road to reach happiness, and most importantly, that hint of a happily ever after.
RJ is the author of the over one hundred novels and discovered romance in books at a very young age. She realized that if there wasn't romance on the page, she could create it in her head, and is a lifelong writer.
She lives and works out of her home in the beautiful English countryside, spends her spare time reading, watching films, and enjoying time with her family.
The last time she had a week's break from writing she didn't like it one little bit and has yet to meet a bottle of wine she couldn't defeat.
Website | Facebook | Goodreads | Twitter | LibraryThing | mailto:rj@rjscott.co.uk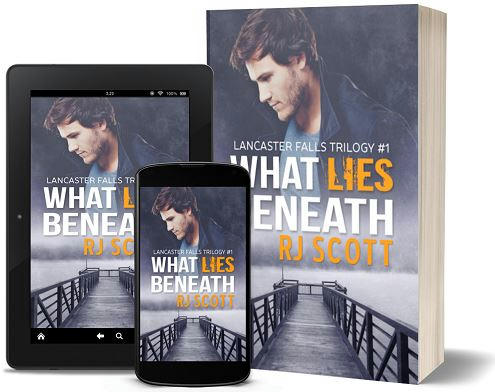 Giveaway!
Win a What Lies Beneath Audio Code!