Hi guys! We have Elizabeth Noble visiting today with her upcoming release Whiskey and Moonshine, we have a brilliant guest post where Elizabeth chats Whiskey vs Whisky, a great excerpt and a fantastic giveaway where you could win one of Elizabeth's backlist titles. So guys, check out the post and leave a comment to enter the giveaway! ❤ ~Pixie~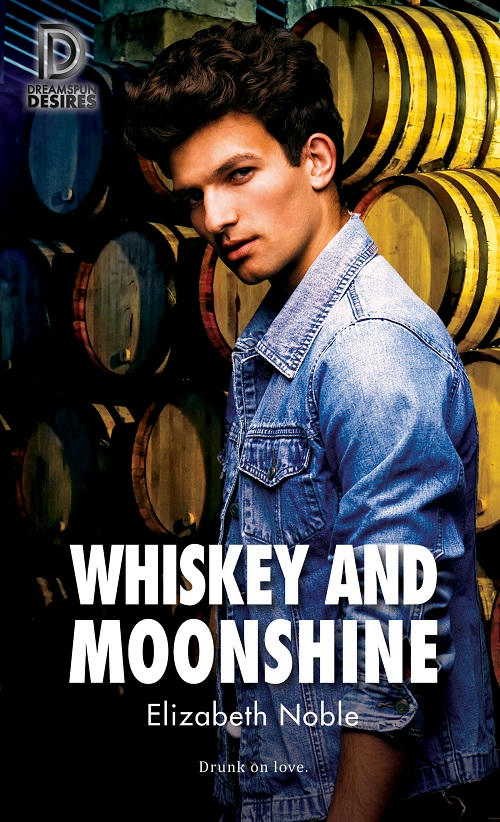 Whiskey and Moonshine
by
Elizabeth Noble
Drunk on love.
Like a well-aged whiskey, master distiller and old-money entrepreneur Malone Kensington is elegant and refined. Unfortunately he's also a perfectionist who is more dedicated to the success of his generations-old company than his own love life.
That company needs a public spokesman.
What Colton Hale lacks in sophistication, he more than makes up for with the charisma that's allowed him to survive on the street from a young age and charm his way into the lucrative—if overwhelming—public position at the Kensington Distillery. When Mal takes Colt under his wing, hoping to polish off his rough edges, opposites attract and a passionate romance blossoms despite the differences in age and background. But can it survive a Kensington Board of Directors who believe Colt is nothing but a gold digger and a kidnapper determined to profit from the love of Mal's life—dead or alive?

Elizabeth Noble!
Whisky or Whiskey?
Many thanks to Pixie and everyone at MM Good Book Reviews for hosting me today and supporting me as an author for so many years.
Being an author has some wonderful side-perks. A favorite of mine is learning about many different things used in the course of writing a book. I'm not a big drinker and when I began writing Whiskey and Moonshine I knew next to nothing about the process of creating these adult beverages.

The first thing I had to learn was how to properly spell the name of the spirits that were going to play an important part of the plot!
I'm sure you'll notice the 'e' in whiskey.  Interesting thing that 'e'. Most of the world spells whiskey without that 'e', so it's whisky to you in Canada, most of Europe, Scotland of course, and Japan. The reason for the difference is partially because of how the Gaelic language was translated to English way back when.
However, that's not the complete tale of the badass 'e', and let's face it the word whiskey with an 'e' looks so much more badass than when that 'e' is left out. There's a much more important reason other than aesthetics. Back in the mid-eighteen-hundreds Ireland led the world in the sale of whiskey, producing something to the tune of 70% of the stuff world-wide.
Even the big Irish distillers used the spelling whisky.
There was no 'e' back then.
Then along came the Spirits Act passed in 1860 by the Gladstone government. For the first time whisky blends could be created using grain whisky and single malts, which was a big deal to distillers. This led to the Scotch whisky blenders to produce a very similar drink, but at a lower cost. That combined with their awesome marketing skills made a real dent in the Irish distillers' sales. One thing led to another the Irish distillers began using 'whiskey' to set themselves apart from the Scottish spirit makers.
Sneaky them, creating controversy. And we all know controversy, like sex, sells.
Across The Pond (aka in the New World of North America) there were similar changes in the whisky industry. We Americans enjoy our Irish whiskey and like our Irish counterparts we're a rebellious lot. To exploit the perceived higher quality of Irish whiskey and since it was more popular in the US, distillers here did the same thing. They added a badass 'e'. Adding that 'e' also helped differentiate US from Canadian whisky producers.
There's a whole lot more, such as the difference between Bourbon and Whiskey, but that's a subject for another post.
What does all this have to do with my book, Whiskey and Moonshine, aside from the title? Well, since you asked! The words are representative of the main characters. Mal Kensington is the whiskey half of Whiskey and Moonshine. He's a distiller, like his father, grandfather and generations before. He's old money, but that doesn't stop him from going against the grain, finding his own path and fighting for what he wants.
Like that 'e', he's a little bit badass.
Here's a modest taste of Malone Curtis Kensington, owner and master distiller of Kensington's Distillery and Stillhouse.

Blasting around a bend, Mal nearly ran Colt over. He'd slowed to a brisk walk, head down and arms hugging himself. When the truck's tires squealed, Colt jerked sideways.
Mal put the truck in park and rolled down the window. "Colt, you can't walk all the way back."
"Oh, bullshit. I've walked across a city before."
"There are bears and coyotes and cougars."
"I lived on the streets for ten years and dealt with gangs. I'll survive," Colt snapped.
"For God's sake, Colt, you smell like roast beef sandwiches and three types of cheese. Every carnivore for a hundred miles is going to want a piece of that," Mal shouted.
A deer bounded out of the woods and darted in front of Colt, then bolted across the road and into the woods on the other side. Colt yelped and jumped to the side.
"Whatever is chasing that deer isn't going to be so picky as to pass up you and chase it," Mal called. It was a mean and crappy thing to do, but he reasoned Colt wouldn't know any better.
Colt turned and stared at the woods for a few seconds before running to the truck and scrambling into the passenger seat. He wrapped both arms around himself and stared straight ahead.
Mal put the truck into gear and started driving. "Colt, I—" Colt turned his head and glared at Mal, silencing him. What was he going to say? He wanted to protect Colt, not see him hurt, yet that's exactly what he'd done. After a few minutes of silence, he knew what to say. "There is nothing in that document that can't be negotiated. Every contract can be negotiated."
"Signing it can be negotiated?" Colt sniped. When Mal pressed his lips together and focused out the window at the road, Colt mumbled, "Yeah. That's what I thought."
"Will you just read the whole thing? For me? Please?"
Colt shifted so his back was to Mal and stared out the passenger window for the rest of the ride home. The second Mal drove down the drive, Colt grabbed the papers, opened his door, and dropped out of the still-moving truck. He landed on his feet and hurried into the house.
~~~
Leave me a comment to be entered into a drawing for a free eBook (any eBook off my Dreamspinner backlist with bundles and anthologies excluded). I'll come back in a week to pick a winner. All prizes will be distributed through Dreamspinner Press.

About Elizabeth!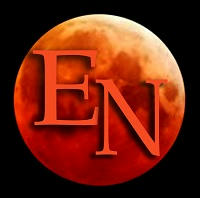 Mystery, action, chills, and thrills spiced with romance and desire. ELIZABETH NOBLE started telling stories before she actually knew how to write, and her family was very happy when she learned to put words on a page. Those words turned into books and fan fiction that turned into a genuine love of M/M romance fiction. Being able to share her works with others is really a dream come true. She has a real love for a good mystery complete with murder and twisty plots as well as all things sci-fi, futuristic, and supernatural and a bit of an unnatural interest in a super-volcano in Wyoming.
Elizabeth has three grown children and is now happily owned by an adorable mixed breed canine princess, a spunky Welsh Corgi and their sidekick, tabby cat. She lives in her native northeast Ohio, the perfect place for gardening, winter and summer sports (go Tribe and Cavs!). When she's not writing she's working as a veterinary nurse, so don't be surprised to see her men with a pet or three who are a very big part of their lives.
Elizabeth has received a number of amateur writing awards. Since being published, several of her novels have received Honorable Mentions in the Rainbow Awards. Jewel Cave was a runner-up in the Gay Mystery/Thriller category in the 2015 Rainbow Awards. Ringed Love was a winner in the Gay Fantasy Romance category of the 2016 Rainbow Awards.
Where to find the author:
Facebook | Facebook Author Page | Twitter | Pinterest | Website | The Vampire Guard website | Email members of The Vampire Guard: jr.vampx@gmail.com | Goodreads | QueeRomance Ink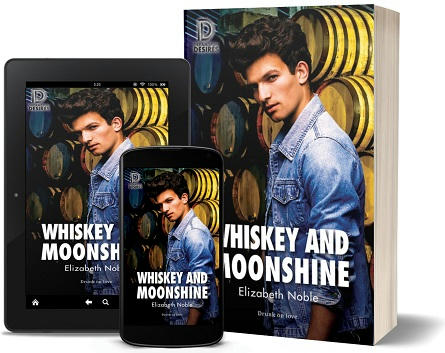 Giveaway!
Win a backlist title from Elizabeth Noble! (any eBook off her Dreamspinner backlist with bundles and anthologies excluded)
(Just leave a comment on this post)
(Elizabeth will pick a winner on 15th – 16th January 2019)
Every commenter will be entered into a drawing for the chance to win one book off my backlist. Prizes will be made available through the Dreamspinner Press webstore.