Hi guys, we have J.L. Merrow visiting today with her upcoming re-release Wight Mischief, we have a fantastic guest post from J.L., a great excerpt and a fantastic $10 Dreamspinner GC  giveaway so check out the post and leave a comment to enter the giveaway! ❤ ~Pixie~
Wight Mischief
by
J.L. Merrow
A ghost of a chance at love.
Personal trainer Will Golding has been looking forward to a getaway with his best friend, Baz, a journalist researching a book on ghosts. But on the first day of their camping trip on the Isle of Wight, Will takes a walk on a secluded beach and spies a beautiful young man skinny-dipping by moonlight.  Ethereally pale, he's too perfect to be real—or is he?
Lonely author Marcus Devereux is just as entranced by the tall athlete he encounters on the beach, but he's spent the years since his parents' violent death building a wall around his heart, and the thought of letting Will scale it is terrifying. Marcus's albinism gives him his otherworldly appearance and leaves him reluctant to go out in daylight, his reclusiveness encouraged by his guardian—who warns him to stay away from Will and Baz.
The attraction between Will and Marcus can't be denied—but neither can the danger of the secrets haunting Marcus's past, as one "accident" after another strikes Will and Baz. If they don't watch their step, they could end up added to the island's ghostly population.
Wight Mischief was previously published by Samhain, but has been completely re-edited and given a lovely new cover for this second edition by Dreamspinner Press.
J.L. Merrow!
A Different Complexion
Hi, I'm JL Merrow, and I'm delighted to be here today as part of the blog tour to celebrate the release of Wight Mischief, a romantic suspense novel set on the Isle of Wight, where I grew up.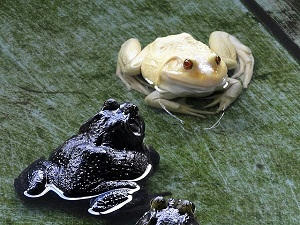 Marcus in Wight Mischief has albinism, a condition that affects the body's production of melanin and causes, among other things, pale white skin and white-blond hair.
There's a reason I chose to write about a character with this condition, and it's nothing to do with Wight being a homophone for white. When I started writing the novel, I'd just finished reading a book in which a character with albinism was portrayed as a creepy sexual predator, and it was just one negative stereotype too many.
Portrayals of people with albinism in popular culture are disproportionately negative, such as Silas, the assassin monk in Dan Brown's Da Vinci Code, or the killer twins in The Matrix Reloaded* —the "evil albino" trope. And this isn't new. HG Wells, in The Invisible Man, may have given his protagonist albinism to facilitate the science bit: Griffin is able to become invisible as he has no pigmentation. However, Griffin also becomes increasingly unhinged and murderous as the book progresses.
Pale skin, platinum blond hair, and red eyes—all characteristics of people with albinism—tend to be used as a handy visual cue for "Warning: nefarious intent". According to The National Organization for Albinism and Hypopigmentation (NOAH), between 1960 and 2006 there were 68 films released featuring an "evil albino", against only a handful of positive portrayals of people with the condition. Even a film aimed at children, Ice Age: Dawn of the Dinosaurs, had an albino character depicted as a vicious villain.
This misrepresentation can cause real harm, and I'm not just talking about emotional damage. People with albinism are still violently attacked and even killed today in some countries, because of their unusual looks and a false belief that their condition is associated with witchcraft.
Filmmakers almost invariably "forget" about another consequence of albinism, which is poor vision, melanin playing an important role in the functioning of the optic nerve. Well, if you've designed your strikingly pale villain to be a crack shot killer, you wouldn't want the facts to get in the way of that, would you? This shortcoming on the part of The Da Vinci Code, along with other stereotypes, was notably parodied by albinistic actor Dennis Hurley in his short film, The Albino Code.
People with albinism in films are frequently dressed all in white, presumably as a visual aid for inattentive movie-goers who might not grasp the point otherwise. For similar reasons, they'll often have a "humorous" nickname that refers to their condition. I'm sure people who were called those names at school find it all highly amusing. Actually, looking through a list of movie characters with albinism, it's alarming to realise how many don't get a proper name at all—they're simply referred to as "Albino."
I hope, with Marcus, I've created a sympathetic portrayal of a character with albinism and haven't fallen into too many stereotyping traps. His condition isn't central to the novel; although it's had consequences in his life, it's just part of who he is.
*Apparently they weren't really albinos, just happened to look exactly like people with albinism. So that's all right, then.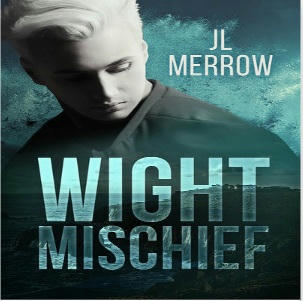 Excerpt!
Prologue
MARCUS STOOD for a moment at the foot of the cliff, breathing in warm air rich with salt and seaweed. The full moon highlighted every tiny ripple, every gentle wave in the calm, still sea. A perfect night for a swim. He grinned to himself and hurtled down the beach, pulling off his shirt and flinging it aside. He resisted the urge to kick his flip-flops high into the air—all those pebbles would be hell on bare feet if he never managed to find his shoes again—and was forced to halt for a moment to undo his jeans and let them fall to the sand. Just for the hell of it, he pushed off his trunks as well.
Soft, moist sand scrunched between his toes, like demerara sugar, and Marcus slowed to appreciate the sensation. He walked along the tide line for a few minutes, leaving a barely visible trail of footprints like Robinson Crusoe. It was a bad idea, really, to go swimming when the tide was on its way out, but Marcus had been cooped up all day in a house growing stuffier by the minute. He'd suffocate if he had to wait another six hours for his swim. It'd be getting light by then, in any case. That would ruin everything.
Moonlight leached the color from everything it touched, turning the sand to silver and lending the rocks a chalky, luminous sheen. Marcus smiled in approval and walked slowly into the water. A painful chill assaulted his feet, his ankles, then his knees. He felt alive for the first time that day. What would it be like to be swept out by the waves? He tried to imagine how it must feel to struggle, to tread water, then at last to grow weary and be sucked under by the unforgiving sea. How would it feel to drown? Would it be a hellish nightmare of fighting to breathe, of water invading his lungs? Or would it be a gentle death as the sea enfolded him like a mother's arms around an overtired child, who fought the pull of sleep but surrendered gladly in the end? He should look that up. He might be able to use it in a novel.
From behind, a harsh, grinding clatter, like a foot sliding on pebbles, shattered the peace of the night. Marcus spun around but couldn't make out a thing against the dark looming shadows of the cliffs. About to call out, to challenge the intruder—if only to find out if there really was one—Marcus abruptly recalled his nudity and, horrified, flung himself into the sea.
The frigid water hit his chest like an iceberg of Titanic proportions, slamming the air out of his lungs. By the time Marcus had recovered his breath and rubbed the salt from his eyes, it was far too late to detect any signs of movement from the beach.
About J.L.!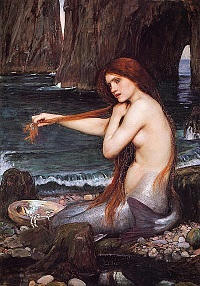 JL Merrow is that rare beast, an English person who refuses to drink tea.  She read Natural Sciences at Cambridge, where she learned many things, chief amongst which was that she never wanted to see the inside of a lab ever again. 
She writes (mostly) contemporary gay romance and mysteries, and is frequently accused of humour.  Two of her novels have won Rainbow Awards for Romantic Comedy (Slam!, 2013 and Spun!, 2017) and several of her books have been EPIC Awards finalists, including Muscling Through, Relief Valve (the Plumber's Mate Mysteries) and To Love a Traitor.
JL Merrow is a member of the Romantic Novelists' Association, International Thriller Writers, Verulam Writers and the UK GLBTQ Fiction Meet organising team.
Find JL Merrow online at: https://jlmerrow.com/, on Twitter as @jlmerrow, and on Facebook at http://www.facebook.com/jl.merrow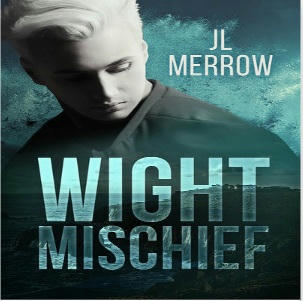 Giveaway!
Win a $10 Dreamspinner Press gift certificate!
(Just leave a comment answering J.L's question)
Question: Are there any tropes in movies or books you're sick to death of? Or is there a trope you'd love to see more of?
(Winner will be randomly chosen from across the tour on Friday 15th June)