Hi guys, we have Sammi Cee popping in today with her debut MMF release Writing Our Love, we have a great excerpt so check out the post and enjoy! ❤ ~Pixie~
Writing Our Love
by
Sammi Cee
Shayna Wright is loving her life. She decides to spend six months following her dream of writing a novel. After much deliberation, she decides that a MM Romance is the story she wants to tell. With no one to cater to but herself, she lives her life day by day at the whim of her words.

Enter Cooper Carter. After buying a house and rescuing a puppy his life is good, but then he meets Shayna. Her energy and passion draw him in, but her silly sass charms him. All that's missing now is his best friend, the closest person Cooper has to family.

Elijah Norton is struggling through life. Finding himself spiraling, he finds a job where he can live with Coop. His old friend is thrilled to have him, but at thirty-four years old, Elijah feels like he should be able to handle his life on his own.

Is Shayna truly confident enough in herself to help Cooper, her new boyfriend, see his underlying feelings for Elijah? Will Cooper's determination to be loyal to the woman he's falling in love with and the best friend he's always loved drive him to keep everyone in their own tidy box? And if Shayna and Cooper decide to pursue a relationship with Elijah, can he overcome his own insecurities enough to believe that not just one, but two amazing people want to love him into happiness?

It'll take a lot of love and commitment for this trio to end up writing their love.

This is a standalone MMF Bisexual Ménage romance. It is intended for adult readers (18+) due to adult situations.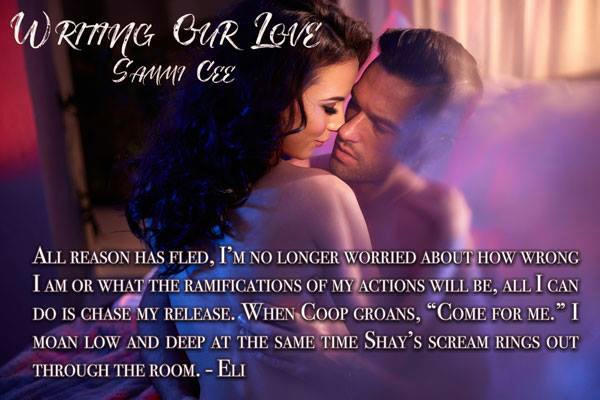 Excerpt!
Walking into the restaurant, I'm praying there's a seat at the bar. Many times when I go out, I don't mind my own company. But tonight, even if it's just chatting with the bartender, I need human interaction. I've been staring at my computer screen all day, even the tons of messages that I returned throughout the day didn't quell my loneliness.
My deadline is quickly approaching, while it's a self-imposed deadline, it's still important to me. This opportunity to take six months off of work and complete a novel is my life's dream, and time will get away from me if I don't focus. The short stories I've been writing for myself for years are great— I love them, I do— but I've been hungering to do something more.
"Good evening, seating for one?" the perky little hostess asks with a genuine smile. I'm in here a lot for dinner or brunch. The staff all knows me at least by sight, and I try to make sure to always tip at least twenty-five percent so that they'll take good care of me. It's working so far.
"Hi honey, I think I'm going to sit at the bar tonight if there's a spot."
"You know how popular tonight is," she says with a grin. "But yes, there's still availability up there when I last passed through. Go ahead on over. Bobby will take care of ya."
"He always does." I wink at her, and we both laugh. Bobby is everyone's favorite bartender. He's completely fabulous and a load of fun. No one can sit at the bar when Bobby's working and leave without a smile on their face. He treats each patron like they're special, never forgets a face, or a drink. He's one of the reasons I'm here tonight and wanting to eat dinner at the bar.
Making my way through the large main room to the side where the bar is located, it's obvious that it's another busy Thursday night. Bobby's boyfriend, Sean, is a DJ, and he packs it in here on Thursday nights. It's such fun to watch him get the crowd excited and up on their feet. The two of them have earned quite a reputation and with that, a huge following. They come as a pair, so wherever Sean is DJ'ing, the place gives Bobby access to the bar for the night.
A quick scan to the right as I get to the bar shows a seat around the other side in between a couple and a man who appears to be alone. Cool. Maybe he'll be willing to chat, at this point, I don't even care if it's stimulating or not. It's got to be better than the conversation I've been having with my cat all day.
Quickly walking around to make sure no one else moves in and snags my seat, I slide between it and the man who's with his girlfriend, sliding up onto the stool as gracefully as possible. Unfortunately, that's too much to hope for as the man is obviously a few drinks in and gesturing wildly to the delight of his companion.
Before I can go all the way off the seat to the other side trying to miss a jerking elbow, the man on the other side stops my momentum and helps me settle safely into my seat. As I go to thank him, Bobby is leaning across the bar to grab my hand and tug me toward him. "You okay, Shayna-girl? What've I told you about being careful? You're just a little slip of a thing," Bobby scolds me across the bar.
Gah! One of the reasons I love this man. I'm not the smallest lady in the world, pleasantly plump really. I have no issues with how I look because I feel great, but I know others doesn't view it that way, except for people like Bobby. Bobby always treats me like a little-bity knockout.
Shaking my head and laughing at him, I say, "Bobby, you're such a charmer. You know I'm no little-bity thing. Besides, I can hold my own just fine."
A smoky voice says from beside me, "Darlin', I beg to differ. You're just precious, and Bobby's right. You can't be what five foot two? Definitely a little-bity lady."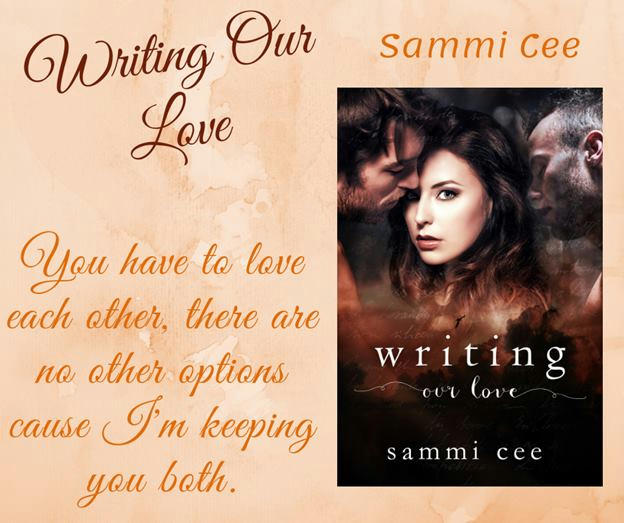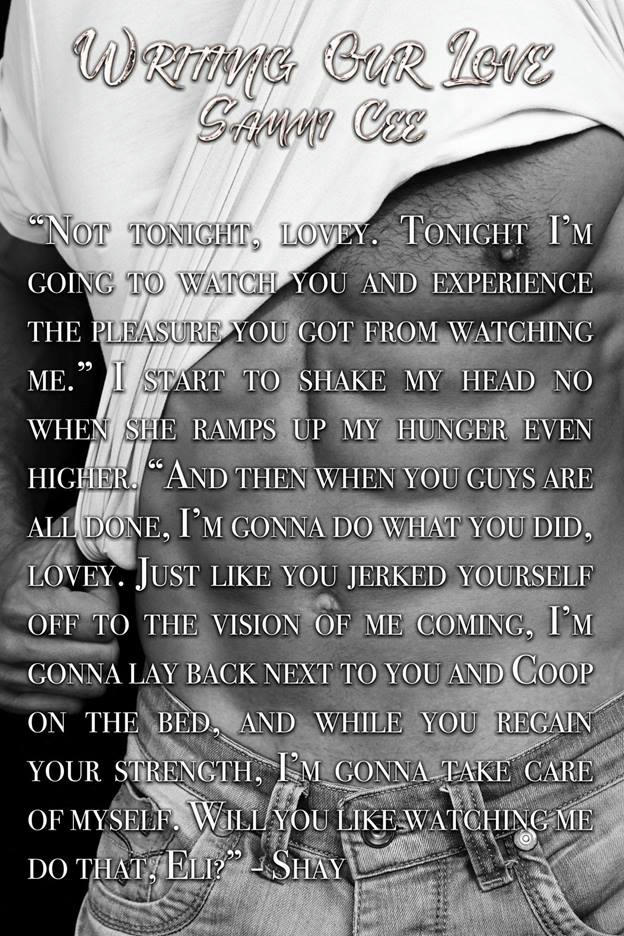 About Sammi!
Sammi Cee is a proud mom of two teenage girls and a pup. As a lover of romance in whatever form it's packaged, she finds there is so much strength when we embrace our differences as well as our similarities. Sammi loves diversity and is excited to have the ability to share all types of people as they come together and connect and love. <3