Hi guys, we have Susan Laine popping in today with her upcoming release An Island In The Stars, we have a brilliant guest post and a great teaser, so check out the post and enjoy! <3 ~Pixie~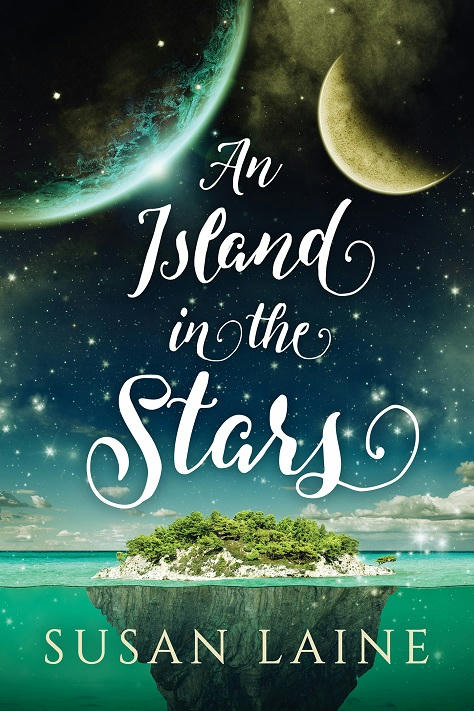 An Island In The Stars
by
Susan Laine
Sam, a geeky college freshman, has bigger problems than lusting after Marcus, sexy jock, college junior, and his big brother's best friend. Chasing after a beanie caught in the winter wind turns into a tumble down the rabbit hole for them both—science fiction style.
Sam and Marcus find themselves trapped on a tropical island in the middle of a strange ocean on an alien moon. The sole structure is a ruined temple devoted to the art of love. Flustered, confused, and unable to return home, they need to figure out a means of escape from a hostile jungle teeming with dangerous life-forms.
In this tale where opposites attract and secret crushes are revealed, two very dissimilar young men discover they actually have a lot in common after all, but it will take their differences as much as their points of connection to survive on an island in the stars.
Release date: 12th June 2017

Susan Laine!
Thank you kindly, Pixie, for having me here today. Hello, readers. I'm Susan Laine, an author with Dreamspinner Press. I'm here to talk about my upcoming novel, An Island in the Stars. It comes out next week on June 12, 2017.
The topic today is location and setting. While contemporary, the story takes place in outer space, on an alien planet. The main characters—Sam and Marcus—end up there by accident. There's a tropical island to shield them from an unknown ocean, and an ancient temple of love to shelter them from the elements and the wildlife.
The young men harbor crushes on the other, both keeping the secret for their own reasons. It takes a trip and getting stuck on an alien planet to force them to interact. Therefore the location is essential to the plot and is one of the driving forces of the story. The boys need to learn the lay of the land and how to navigate the many dangers hidden in the surrounding jungle.
The setting also serves as an erotic backdrop when the boys have no choice but to seek the safety of the temple of love—not anticipating the effect it'll have on them. You may expect some steamy scenes…
I hope the setting is unique and compelling for readers to be hooked and intrigued enough to visualize the vivid landscape.
Here's an exclusive teaser excerpt describing the environment: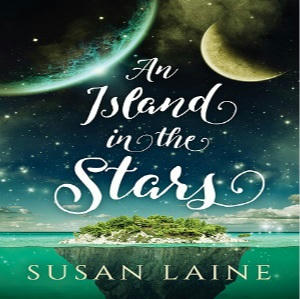 Excerpt!
Sam had been so busy watching the stirring of every leaf and the approaching shadows of an otherworldly structure that he'd neglected to take note of their wider surroundings. Now he looked up and saw what Marcus had pointed out.
The balmy, cyan-hued ocean encircled the small island in all directions, and from the flattened summit unfolded a view to all compass points. The peak seemed to have been cleared as the only habitable area, and the rainforest-covered bluffs fell all the way to the beaches below. Now that the two of them had briefly ceased moving and talking, Sam could hear a rush of water that sounded promising. Then again, the constant drizzle all around proved without a shadow of a doubt that they were in a rainforest. Every warm drop sliding down his spine had the same effect, reminding him their new surroundings were far from the wintry mountains of home.
"Fuck." Marcus huffed angrily, whirling about with hands on his hips, kicking up dirt and pebbles. "No other islands in sight. And on this stupid rock, nothing but an abandoned ruin."
Thanks again to MM Good Book Reviews and Pixie for arranging this guest post.

About Susan!
Like Kathleen Turner's romance novelist said in the movie Romancing the Stone: I'm a hopeful romantic.
Susan Laine is an award-winning, multi-published author of LGBTQ erotic romance. Susan lives in Finland, where summers are wet and winters long. Thankfully, she's kept plenty warm by the spark for writing, which kindled when Susan discovered the sizzling hot gay erotic romance genre.
Trained as an anthropologist, Susan's long-term plan is to become a full-time writer. Susan enjoys hanging out with her sister, two nieces, and friends in movie theaters, bookstores, and parks. Her favorite pastimes include listening to music, watching action flicks, eating chocolate, and doing the dishes while pondering the meaning of life.
Here's where you can find me and other books by me:
Website | DSP Publications | Facebook | Twitter | Amazon | B&N | Newsletter