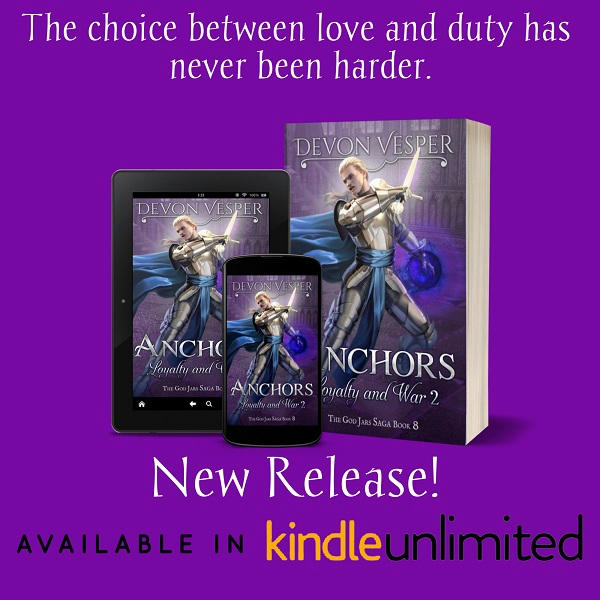 Hi guys! We have Devon Vesper stopping by today with her new fantasy release Anchors, we have a great excerpt so check out the post and enjoy! ❤️ ~Pixie~
Anchors
(The God Jars Saga 08 / Loyalty and War 02)
by
Devon Vesper
The choice between love and duty has never been harder.
Valis is on his way to free his father from the enemy compound, but it seems like everything is working against him.
The team sent to eliminate the last Anchor of Qos needs his help. Tavros falls ill after an accident, and if he doesn't get help quickly he's going to die. And the constant blizzards mean they are moving so slowly Valis is afraid they may be too late to save anyone.
With so much at stake—lives, family, his heart—one wrong move may cost Valis a price he's not willing to pay.
His army needs him. His husband needs him more. Valis can't afford to fail either. The race to save his family is on.