Hi guys, we have J.L. Merrow visiting today with her upcoming re-release Camwolf, we have a fantastic intro with a free book from J.L., a great excerpt and a fantastic $10 Dreamspinner GC  giveaway so check out the post and leave a comment to enter the giveaway! ❤ ~Pixie~
Camwolf
by
J.L. Merrow
A race to save his lover—by becoming his own worst nightmare.
Dr. Nick Sewell has it all. Good friends, a career as a Cambridge academic… and recently, a tendency to turn into a wolf every full moon.  When a new student arrives from Germany, Nick is horrified by his visceral attraction to the troubled youth—not to mention his violent jealousy when he sees Julian with another man. He's floored to find out Julian is a werewolf too.
Unlike Nick, Julian has spent his life among other wolves, and in this subject, he's the teacher and Nick the student. Nick struggles to adjust to this reversal of roles, especially since he's an alpha and Julian a natural submissive. That dynamic just adds to the attraction smoldering between them, whether they're in human form or wolf.
But Julian's pack and the abuse he suffered isn't far behind him, and it wants to reclaim him. For Nick to hold on to his lover, he'll have to embrace the monster within.
J.L. Merrow!
Exclusive Excerpt and Free Short Story in the Camwolf-verse
Hi, I'm JL Merrow, and I'm delighted to be here today as part of the blog tour to celebrate the release of Camwolf, my student/teacher werewolf romance set in my alma mater, Cambridge University.
Today I'd like to share with you the official launch of the 2nd edition of Lonewolf, which is a free standalone short story in the Camwolf-verse. A dark little tale, it tells the story of what happened before the excerpt from Camwolf I've shared below.
Sex with a stranger can be riskier than you know… particularly if that stranger turns out to be a werewolf. A companion to — or appetiser for — my novel Camwolf.
BLURB: Two years ago a casual encounter in Stuttgart left Carl changed forever. He thought he could handle being a werewolf—until he passed the curse on to his English lover, Nick Sewell.
Now Carl's come back to Germany to look for answers from the man who made him a monster. But Stefan's disappeared, and in his place Carl finds Christian, who may have as much to hide as Carl does—or even more.
Please check the price before you buy on Amazon! Amazon doesn't allow a book to be listed as free, but will reduce the price to zero once they hear about it being listed elsewhere for free. If you find they're still charging for Lonewolf, and you'd like to speed the process of it becoming free there, I'd be very grateful if you'd report Lonewolf as being listed as free on iTunes, Kobo and/or Barnes & Noble. 🙂
Note: as with Camwolf, Lonewolf was previously published; this is a revised edition.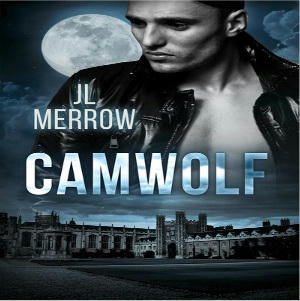 Exclusive Excerpt!
from Camwolf  introducing Carl, protagonist of Lonewolf
[Nick had] met Carl while doing his PhD at Durham University, a place he'd chosen on a whim because he'd never really been up North and he'd fancied a change of scene. It hadn't hurt that it had something of a reputation as a home from home for Oxbridge graduates. Carl had been a postgrad Modern Languages student doing French and German.
They'd met at the Durham version of the CUGS Stammtisch, which Nick had been disappointed to discover involved rather less beer and rather more discussion of worthy topics than its Cambridge counterpart. They hadn't hit it off straightaway, and in truth the relationship had always been a little uneasy, each of them seeming to feel a need to score points off the other. Nick had been rather appalled to discover this hitherto unsuspected side of himself.
And then one afternoon, Carl had told Nick abruptly that he wouldn't be seeing him that evening. Somehow Nick hadn't been able to shake the feeling that Carl wasn't telling the truth about his reasons.
So, fired by motives he hadn't cared to examine too closely, he'd borrowed a friend's car and driven out to Carl's little rented cottage, way out in the back of beyond. There was a light shining from the living room window. Nick had planned to simply knock on the door—of course he had—but couldn't resist taking a look through the window, just to reassure himself.
As he made his way around the house, something leaped at him. A massive weight slammed into his chest, knocking him flat on his back. Winded, Nick stared into the bloodthirsty eyes of the creature pinning him down. Hot, reeking breath flooded his nose, making him gag. Fear paralyzed him.
The creature snarled, its daggerlike teeth only inches from his face. And it bit him. Hard, on the shoulder, tearing his flesh into a mess of fiery agony. There was so much blood. Nick had never known pain like it. He screamed, but there was no one there to hear. And then the creature howled, and he passed out.
He woke up on Carl's sofa, his shoulder feeling so awful he actually checked to see if his arm was still there. Carl hovered around in agitation.
Nick gasped. "Carl? What the hell happened?"
Carl exploded into anger. "You just had to sneak around, didn't you? I told you I didn't want to see you last night. Why the hell couldn't you bloody listen?"
He had the gall to blame Nick for what had happened?
Half off his head with pain, Nick lay there stunned as Carl ranted about instincts and claiming and other things that Nick didn't understand at all.
These days, of course, he understood it all rather too well.
And then had come the worst part—Carl telling him he'd been the beast that had attacked Nick. That Carl was a werewolf—had been bitten by one during his year studying in Heidelberg and turned into one himself.
Nick hadn't believed a word of it, of course.
About J.L.!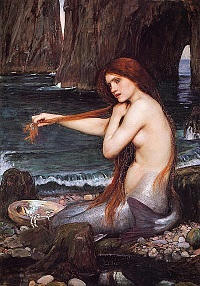 JL Merrow is that rare beast, an English person who refuses to drink tea.  She read Natural Sciences at Cambridge, where she learned many things, chief amongst which was that she never wanted to see the inside of a lab ever again. 
She writes (mostly) contemporary gay romance and mysteries, and is frequently accused of humour.  Two of her novels have won Rainbow Awards for Romantic Comedy (Slam!, 2013 and Spun!, 2017) and several of her books have been EPIC Awards finalists, including Muscling Through, Relief Valve (the Plumber's Mate Mysteries) and To Love a Traitor.
JL Merrow is a member of the Romantic Novelists' Association, International Thriller Writers, Verulam Writers and the UK GLBTQ Fiction Meet organising team.
Find JL Merrow online at: https://jlmerrow.com/, on Twitter as @jlmerrow, and on Facebook at http://www.facebook.com/jl.merrow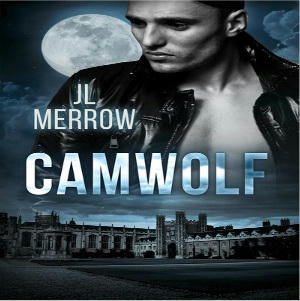 Giveaway!
Win a $10 Dreamspinner Press gift certificate!
Just leave a comment on this post.
Giveaway is tour wide so comment on all stops.
Winner will be randomly chosen on Wednesday 25th July by J.L. Merrow
Check out the other blogs on the tour!