Hi guys, we have V.L. Locey visiting today to show off the cover to her upcoming release Coach's Challenge, to celebrate V.L. has a fantastic giveaway, so check out the post and enter the giveaway! <3 ~Pixie~
Coach's Challenge
by
V.L. Locey
Victor Kalinski and his husband, Dan Arou, are living the dream. Married for over a year now, the couple have settled into life in Cayuga surrounded by friends, family, and a team that's poised to make another championship run. Each man is enjoying professional success as well as personal bliss. Who knew life in the suburbs with a spouse and a child could be so darn satisfying? Not Vic. K, that's for sure.
The happy times are about to turn rough, though. The Cougars have picked up a new player, Sander March, a brash young center whose sass, skill, and attitude can rival Victor's. When it's revealed that this new player and Dan have history, tensions begin to rise between the newlyweds. As Victor and Dan work on those issues, the one person Victor never thought he would meet arrives in the small New York hamlet and proceeds to flip everything in Vic's life upside down.
Can Victor and Dan's marriage withstand what life is about to drop on it, or will the challenges be too much for them to handle?
Release date: 10th January 2018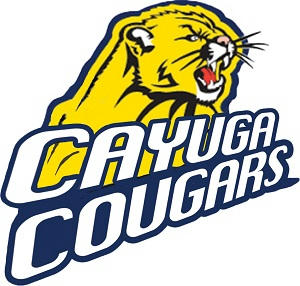 Cayuga Cougars Series
Snap Shot (Book 01) (MF story)
Open Net (Book 02)

About V.L. Locey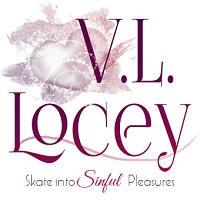 V.L. Locey loves worn jeans, yoga, belly laughs, reading and writing lusty tales, Greek mythology, the New York Rangers, comic books, and coffee. (Not necessarily in that order.) She shares her life with her husband, her daughter, one dog, two cats, a flock of assorted domestic fowl, and three Jersey steers.
When not writing spicy romances, she enjoys spending her day with her menagerie in the rolling hills of Pennsylvania with a cup of fresh java in hand.
Website | Blog | Facebook | Twitter | Pinterest | Goodreads | tsú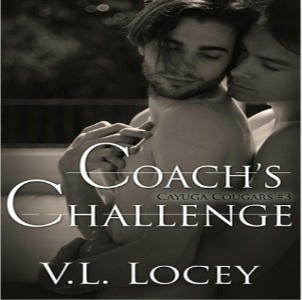 Giveaway!
Win an ebook of Point Shot Trilogy!