Hi guys! We have Jay Hogan stopping by today with her new release Crossing The Touchline, we have a great new excerpt and a brilliant $20 Amazon GC giveaway so check out the excerpt and enter the giveaway! ❤ ~Pixie~
Crossing the Touchline
(An Auckland Med. Story / Perchance to Dream 13)
by
Jay Hogan
What if you've worked your whole life for a dream, to play rugby for the most successful sports team on the planet, the New Zealand All Blacks?
What if that dream is so close you can smell it?
What if you meet someone?
What if you fall in love?
What if your dream will cost the man who's stolen your heart?
And what if the dream changes?
Reuben Taylor has a choice to make.
Cameron Wano is that choice.
Part of the Auckland Medical series begun at Blackout Books. 

Excerpt!
He seemed equally into it, thank God, reaching up to pull my hands from his face and lower them to his arse. Then he pushed his hips into mine and circled in a deliciously slow grind. He was as hard as I was, and that bolstered my courage. I moved my lips to his neck and nipped the skin at the collar of that sexy-as-shit satin shirt, but he growled and pulled away, placing a hand on my chest.
"Don't. Fucking. Move," he said, trailing a finger down my chest to my stomach, then lower, keeping his eyes steady on me all the while. And I didn't move. I did exactly as he said. Anything to keep his hands on me. Hell, I'd have lain naked on the wet ground in the middle of the damn car park if he'd asked.
"You're so fucking sexy," he crooned, pupils blown almost black in the half-lit shadow. "Look at you. Coiled tight, built like a fucking tank, and so damn eager. You blow my mind, Reuben Taylor. But I think one taste of you would never be enough, and that is a problem."
"We don't have to…."
"No, and we won't. I don't do closet cases, but fuck me if I don't want in you like there's no tomorrow."
Huh? The few times I'd done anal, only once had I not been the one doing the fucking. It hadn't been the best experience, so I was kind of shocked by my body's immediate and resounding yes. Well, shit.
"Still." He licked his lips. "Maybe just a taste…." He kicked my legs apart, dropping me to his level, stepped in and owned my mouth in a kiss that threatened to pull my balls through my tonsils. Jesus, who was this guy? For a dude who wore makeup, the man took no prisoners, and I wanted nothing more than to let him do whatever the hell he wanted. And yes, I was hoping that list was long.
His hand snaked between us, cupping me, eliciting a groan the likes of which had never before fallen from my lips. I pushed myself into his hand, desperate for friction.
He grinned against my lips. "Hold on, sweetheart. I've got you." He pressed his lips to my neck and nipped lightly before soothing it with a lick.
I groaned. "Shit, I'm… too close."
He found my zipper and drew it down nice and slow. "No. You're gonna wait till I say, right?"
My body fair thrummed in response. "Okay" was all I could manage. The firm heat of his grip had me biting the inside of my cheek, but he'd told me to wait, and I was gonna fucking wait if it killed me, which was looking increasingly likely. But he only got in a couple of slow strokes before light spilled across the car park and we both froze. Fuck.
"Reuben, you out here?" Kevin Falcon, a teammate.
Double fuck. I shoved Cam roughly, pushing him hard into the wall. He grunted. Fuck, fuck, fuck. I hauled up my zipper and wiped my mouth with the back of my hand before scrambling to put as much distance between the two of us as possible.
Cam cursed, and I caught the word "bastard" before he stepped back into the light. I couldn't meet his eyes, too afraid of the contempt I'd find there. Bastard? Yep, no doubt about it.
My teammate rounded the corner. "Jesus, Reuben, what the hell are you doing out here? It's fucking freezing. Jess said you'd ditched her. Are you nuts?"
Then it came, that jolt of confused surprise when he saw I wasn't alone, and again when he registered exactly who I was with. His gaze narrowed, flitting between the two of us. "What the fuck's going on here?"
My chest tightened in panic and my hands shook in my pockets, but I kept my gaze solid, my expression neutral. "I bummed a cigarette."
I looked to Cam, who held my gaze. From where Kevin stood, I hoped to hell he couldn't see the graze on Cam's cheek from the wall I'd just thrown him into. Jesus, I'm an arsehole. With his eyes locked on mine, we both knew he had the power to throw me under the bus right then and there with a single word, and hell if I didn't deserve it. He looked pissed enough to be at least considering the option.
Then he sighed, and I felt a glimmer of hope. He grabbed the pack of cigarettes from the wall, still holding my gaze and keeping his back to Kevin. "Yeah," he said. "You should really give that shit up. Filthy habit."
The double entendre wasn't lost on me.
"Have a good one," he added, keeping his back to the two of us as he walked out into the drizzle of the car park.
I breathed a sigh of relief mingled with gutted disappointment.
Kevin regarded me with suspicion. "What the fuck, Reuben? You know who that is?"
I sighed. "Yeah, Kevin, I know."
"He's a fucking fag, man." He made no attempt to lower his voice, his lip curled in revulsion. "You want people thinking you like dick as well?"
Cam's head whipped around, and I winced inwardly, but there was nothing I could do.
"I get it, okay?" I answered, louder than I'd meant to, and doing nothing to correct the jerk's language. Cam flipped us both off with a disgusted look before continuing to a small red BMW. Fuck. My. Life.
"Well?" Kevin pushed.
"Well, what?" I raised my voice. "I bummed a cigarette from the guy. He didn't suck me off, for Christ's sake." If only.
Kevin stared at me for a moment, then relaxed. "Sorry, man. It's just… you know. Guys like that piss me off. But say anything and the damn rugby bosses fuck with your contract or send you to sensitivity training."
Footsteps approached. "Reuben?"
Son of a bitch. My father. Could this shitty evening get any worse?
Kevin rolled his eyes. "He's here, Mr Taylor. Just having a cigarette."
That Dad was a piece of work wasn't lost on my teammates. Most felt sorry for me.
My father's expression was thunderous. "Thought you gave that shit up. You'll never make an All Black, smoking that crap."
I rolled my eyes. "It was just one cigarette."
He slapped me up the back of the head. "Don't be a smartarse."
I stepped in closer, forcing him to look up at me. "Don't. Fucking. Touch. Me."
He hesitated and took a step back. "Whatever. That girl said you followed Wano's fag brother outside." He scanned the car park.
"He gave me a cigarette, end of story. You done? 'Cause I need to get back inside."
He stared at me hard, but I'd lied to my father for so long, about so much, I never even blinked.
"Yeah, I'm done," he said. "And damn right you need to get back inside. Those selectors want to see you. I had to put them off while I fucking tracked you down." He stabbed his finger into my chest. "So get in there and sell your damn arse."
I grabbed his hand and shoved it away.
"Hey," Kevin said, glancing nervously between us, "when you're done licking the selectors' shoes, a few of us are heading to Max's to continue the fun. I'll snag that Jess bird for you on the way out. Could be a good evening."
"He'll be there," my father answered for me.
Kevin glanced my way, and I shrugged. Fucking wonderful. But it was better than another minute with my father. I followed them both inside, doing my best not to let my gaze wander to the corner of the car park where a small BMW sat with the driver's window open and a thin trail of smoke wove its way skyward.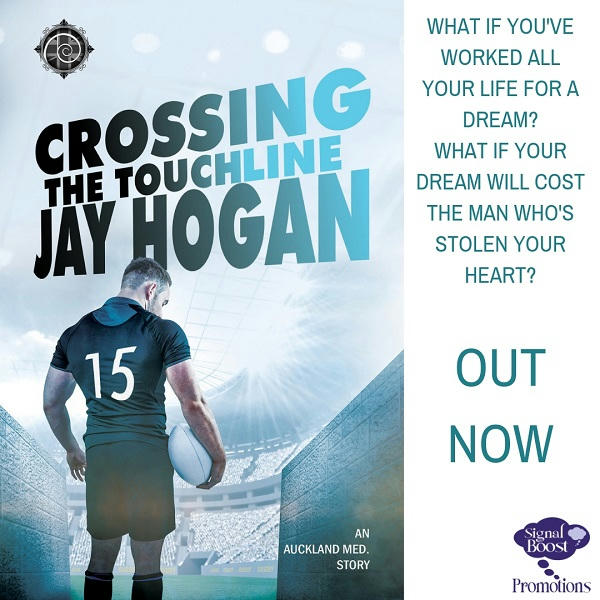 About Jay!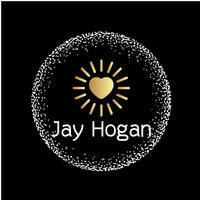 Jay Hogan is a New Zealand author writing in m/m romance, romantic suspense and fantasy. She has travelled extensively and has lived in quite a few countries. She has a BA degree in Nursing and in Theology, and in another life, she was an Intensive Care Nurse, Counselor, and a Lecturer. 
She is a cat aficionado especially of Maine Coons, and an avid dog lover (but don't tell the cat). She loves to cook- pretty damn good, loves to sing – pretty damn average, and as for loving full-time writing -absolutely… depending of course on the day, the word count, the deadline, how obliging her characters are, the ambient temperature in the Western Sahara, whether Jupiter is rising, the size of the ozone hole over New Zealand and how much coffee she's had. 
She has complex boys telling stories in her head that demand attention and a considerable number of words to go with them. Their journeys are never straightforward and even surprise Jay. She does her best to plot things out ahead of time but those pesky characters seem to have a mind of their own. Go figure.
Facebook | Twitter | jayhoganauthor@gmail.com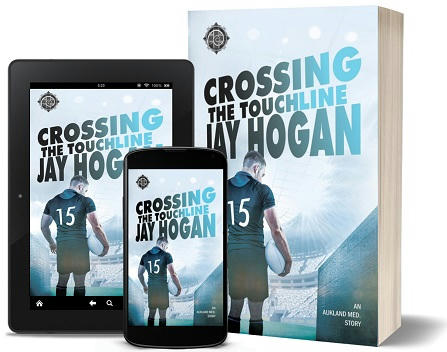 Giveaway!
Win a $20 Amazon Gift Card!