Hi guys! We have Bryan T. Clark stopping by today with his new release Diego's Secret, we have a great excerpt and a fantastic $25 Amazon GC giveaway, so guys check out the post and enter the giveaway! ❤ ~Pixie~
Diego's Secret
by
Bryan T. Clark
Can love conquer our deepest secrets and fears?
Are the challenges worth the struggle?
Eight years ago, at the age of seventeen, Diego Castillo came to the United States illegally from Mexico. Working long hours in the family landscaping business, he now shares a tiny apartment with his two machismo brothers in Southern California. Diego has worked hard to keep his desires for other men a secret from his brothers. He's worked just as hard to keep his undocumented status a secret from the world he now lives in.
Thirty-two-year-old Winston Makena is beautiful, intelligent, and intimidating. He was born with a silver spoon in his mouth, but no amount of money can relieve the enormous grief he is suffering from his husband's sudden death. He is one of Diego's best accounts and lives a life in stark contrast to his gardener's. Winston's wealthy upbringing has influenced his ideas, leading him to certain biases.
Winston believes he could never love again. Diego believes that his family's lives depend on him keeping his secrets. What neither of them know is that the heart knows no such boundaries. Will social divisions, ideology, and secrets destroy both their chances for happiness?
Can love really conquer all?
Excerpt!
Standing, Ann glanced at the young man outside before walking over to Winston's desk. "I talked to Christian last night. We're at six-fifty." She traced her fingers through Winston's tousled mass of black hair. "You need a haircut."
Winston's ink black hair against his steel-grey eyes often left people unaware that they were staring at him. Since his early childhood, people had incessantly reminded him of how beautiful he was.
"Six-fifty? The Corinthian Ballroom will only hold four-eighty-five!" Winston wiggled out from under her assault and sat up in his chair. Tapping on his laptop keyboard, in seconds he brought up the configuration of the Royal Peaks' six ballrooms. His eyes darted between the various pictures on the screen. "Can you call and book the Tuscan room instead? It holds eight hundred. We're going to need it after all. Damn it. I knew I should've booked that room in the first place! Why didn't you call me?" Winston was eager to focus on something other than his sorrow.
"Done!" Ann held out her hand to stop his rant. "I already talked to Karen at the Royal Peaks, and after a couple of calls, she was able to get us into that room. The caterer is on board with all of Christian's requests. The veal is a non-issue. They got it."
Winston leaned back into his chair. "What about the wait staff? We'll need more. The guests will be waiting for their dinners for hours."
"Winston, I've got it under control. I'm not your secretary; I'm your partner. This is not my first party, you remember." Her voice was cold as she took a seat on the edge of his desk. "Look, I've not said anything to you before, but it's almost been a year since Parker died. I've been working my ass off—"
"Well, I'm sorry his death has inconvenienced you!"
"Don't come at me with that bullshit. I loved him too. But I didn't just lose him; I lost you. You haven't been in the game since he died. The last couple of months, I thought you were doing better, as if your old self was coming back. Now, I'm not so sure."
"But—"
Ann threw her hands up. "Let me talk! I get it, baby, I do. He was everything. Hell, I would have married him if my Wildebeest William hadn't come along! But here's the reality: he died, and he's not coming back. It's the shittiest thing I could say, but I love you, and I can't continue to sit back and watch you disintegrate into a bottle of vodka. You're not even a drinker."
Fighting tears, Winston held his tongue. He knew that, when she was fired up, there was no stopping her. Only once before had he been on the receiving end of her wrath, and he had vowed never to let it happen again.
Ann continued, "I need you to take some time off, some real time. Let me handle the business. I'll keep you up to date on anything important, but I need you to focus on you. See a doctor. Go on vacation. Go visit your mother in Montana and get to know your newest stepfather, what's his name . . . Cowboy Dick?"
"Cal . . . His name is Cal Richardson."
"Whatever. What I'm trying to say is you need to take care of yourself. The world has not ended, although you may feel like it did. The sun is shining, and the rest of us are alive, waiting on you to come back. You're a beautiful man. You might want to start thinking about dating again."
Dating was the last thing on his mind. At thirty-two years old, he didn't care if he ever dated again. His heart couldn't take it. Thinking about the past few months, Winston knew he hadn't carried any of the workload. He had called Ann a week ago and said he was sick and was taking the rest of the week off.
"Yeah. I can't." The words came out of Winston's mouth before she was finished. "The Harper Gala needs us both. Perhaps after that."
"Bullshit! Who's the primary beneficiary for the Harper Gala?" Ann asked.
"Um . . . it's . . ." He was sure he knew this. If she would back off and give him a minute to think, it would come to him.
"You can't tell me one thing about one of the biggest events we've ever landed." Ann clasped her hands together. "Please, baby, let me handle this. Take some time and get yourself together. Come back after. Do it for me. Please."
 Maybe she was right. Maybe he did need to take some time off. But he wasn't going to Montana. That was for sure. Winston tried to erase the thought of sitting in Montana with his mother and Cal.

About Bryan!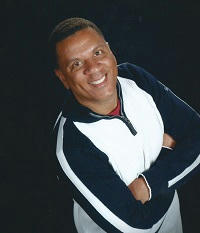 Bryan Thomas Clark is a funny, loving, family-oriented, and proud member of the LGBTQ community. After twenty-seven years in law enforcement, Bryan retired in 2015 to focus on his writing full time. Behind his computer, working on his next novel, Bryan writes Romance with real emotions that represent the moral dilemma that his characters face in their pursuit of love. He brilliantly weaves real life situations filled with difficult challenges, where his vibrant characters experience personal growth, and of course, what we all desire, lasting love.
,
Website | Facebook | Twitter | Instagram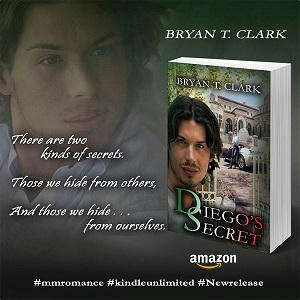 Giveaway!
Win a $25 Amazon Gift Card!