Hi guys! We have Sean Michael visiting today with their upcoming re-release Golden, we have a brilliant guest post and a great excerpt, so check out the post and enjoy! <3 ~Pixie~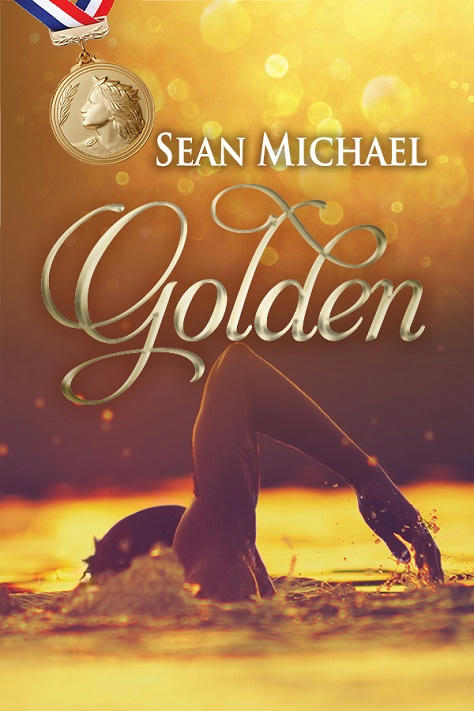 Golden
by
Sean Michael
After winning Olympic gold four years ago, Justin retired from swimming, and he's been floundering ever since. The Fourth of July finds him contemplating doing something stupid, so Justin calls up his former coach, Chris Jarvis. To his surprise, Coach answers.
When Justin retired, Chris cut all ties with the swimmer he'd fallen in love with. He never wanted Justin to love him just because it was easy. But he's been waiting for Justin to reach out, and he'll gladly take Justin back into his life.
When he finds out Justin is drowning in a pool of self-doubt and the belief that his happy years are behind him, Chris realizes he made a mistake letting go so suddenly, and that Justin needs structure and a firm, dominant hand to keep him on the right track. It's time to remedy his error—as long as he can convince Justin that it's really love.
Release date: 24th May 2017

Sean Michael!
Thank you very much to MM Good Book Reviews for hosting me today.
I love the Olympics – once every two years I become an avid fan of a zillion sports I don't usually watch for a couple of weeks. I feel the same way about both the winter and summer Olympics, although I have to admit that it's the summer Olympics that seem to wake characters up for me and I've done a lot of stories featuring swimmers every four years.
I do, however, enjoy more than just the swimming.
Top Ten Favorite Olympic Summer Sports
10. Wrestling
9. Rugby
8. Rowing
7. Cycling
6. Equestrian
5. Diving
4. Running
3. Gymnastics
2. Beach Volleyball
1. Swimming
Sean Michael
smut fixes everything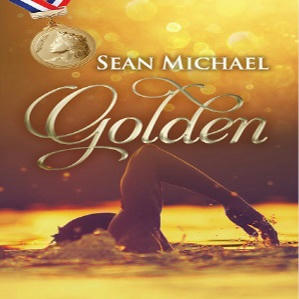 Excerpt!
CHRIS PULLED up in front of the apartment complex where Justin lived. Sure enough, there he was, lounging against the side of the building. Chris waved, engine idling.
Tall and blond, the all-American looks marred only by the red nose that proved there'd been too much drinking, Justin came over, smiling crookedly. "Coach."
"Hey, kid. Get on in." He smiled, let himself admire a little. Justin wasn't his swimmer anymore; he was allowed to notice.
Justin slid in, buckled up, his blue eyes fixed on Chris. "How's it going?"
"It's going. How about you?" He headed back out into the road, headed for the all-night Denny's.
"I…." He could hear Justin's swallow. "It's going."
Uh-huh. Drinking. Calling him out of the blue. It wasn't going great, if he was any judge. And when it came to Justin, he was. He'd had to be a hardass with Justin after the kid retired, simply because Justin needed to find his way. Chris hadn't been angry when Justin announced his retirement. The kid had gone from the games to surgery and had spent months rehabbing. The time had been right for Justin to stop competing.
Chris knew he'd never train anyone as talented as Justin again—lightning didn't strike twice—but he enjoyed his job coaching kids at the Santa Barbara Swim Club. He had a couple who might even do well at Nationals in a few years. If they stuck with it.
"You still doing web design?" he asked.
"Yep. Shoes. Everybody needs shoes."
"You sound so excited about it." He drove into the restaurant parking lot.
"I'm a grown-up now. I don't get to be excited anymore." Justin winked at him.
That wasn't right; someone needed to show Justin how to be excited again. That Chris wanted it to be him, had always wanted it to be him, didn't change how much Justin needed it.
"Have you found the next great swimmer?" Justin asked.
"Nope. I've seen a lot of kids with potential, though. There's one or two at the club who could be pretty good if they put the work in." It took way more than just talent to win. Dedication and passion were even more important than ability. Justin had always been great at putting his head down and working hard.
"Bummer. You deserve to have the greatest."
"I have the greatest." He reached out and squeezed Justin's shoulder. "Come on. Conversation's always better over pancakes."
"Yeah. Syrup. Bacon. Coffee." Justin's pretty eyes were bloodshot as fuck.
Chris was going to have to do something about that, about Justin's drinking, the attitude. He might have said it wasn't his place anymore, but Justin had called him. And he wasn't Justin's coach any longer, which opened a whole world of possibilities.
They entered Denny's, and the hostess took them to a booth. Justin sat, slid over, all wrapped in himself. So Chris sat next to him instead of across from him. Justin's eyes flashed over at him in surprise. How many times had Chris seen that? He raised an eyebrow, waited patiently for Justin to vocalize his thoughts.
"I've missed you."
That made him smile, and he nodded, put his hand on Justin's leg. "Yeah, I've missed you too."
Justin offered him a half grin, then sighed softly. "So before I interrupted, what were you up to tonight?"
"I was watching the fireworks over the Capitol on TV and contemplating an early night, although the pancakes were also calling my name. You sounded like you had a party going on."
"There was a party at the apartment. My roommate's friends."
He smiled at the waitress as she came up to their table. "Two Grand Slams with pancakes, eggs scrambled with cheese, bacon and sausages, two coffees, and a tall glass of milk, please."
"You remembered." Justin sounded surprised.
"Of course I remembered." He'd been Justin's coach for years. Four years not being there wasn't going to wipe out what came before.
"Do you think…? Do you think it ever gets better?"
He frowned. "Do I think what gets better? Be specific, Just."
"Everything." Justin looked at him, eyes just lost. "Is this really it? I've, like, had my good stuff, and it's just this, forever?"
Jesus, that lost look slayed him.
"You need to find new good stuff, kid. There's more to life than swimming and gold medals."
"Is this the first time you've ever said those words?"
Chris had to laugh at that. "I know. For most of your life, that's all that's been important, isn't it?" He rubbed Justin's leg. "Now that you have those gold medals in your back pocket? There's more to life."
"Yeah." Justin nodded, offered him a patently fake smile, and then took his coffee from the waitress.
Chris snorted but thanked the waitress and added sugar to his own coffee. When she'd left he turned back to Justin. "Don't give me that look, Just. I know what a real smile looks like on you, and that ain't it."
Justin put sugar in his coffee, then shrugged. "It doesn't matter. Tell me about your swimmers."
"You should come see them. I could use an assistant coach, and it's in the budget." It was, he thought, one of his better ideas. He'd refused to let Justin lean on him when the kid had retired, because it would have been so easy to become Justin's lover, and that wasn't right. He would have felt like he was running Justin's life. Justin had called him, though, had reached out after four years. That was enough waiting time, right?
Justin shook his head. "I'm no coach. Are they any good?"
"Come with me on Saturday and see for yourself," Chris insisted.
"Maybe. I don't know."
"But I do. You're coming."
Justin gazed at his coffee. "Maybe."
He nudged his leg against Justin's, waiting for his eyes to turn his way. "You're coming."
Justin changed the subject. "Tell me about your life now. I know it's different."
"It is. I have a lot more free time I don't know what to do with."
"You should find someone amazing." The words were sad.
"I already did." And maybe Chris had been too quick to push Justin out of the nest. He'd had to, though, had to send Justin out into the world. Didn't mean he couldn't welcome the kid back into the nest again. Hell, not answering the phone that first year had been the hardest thing he'd ever done, and he'd always gone back and forth in his head, trying to convince himself it was the right thing to do.
"Yeah? You competing with him?"
He chuckled softly, leaned against Justin. "I'm talking about you."
"Dork. I'm a has-been." Justin wasn't cut out to be a spokesperson or a commentator. He wanted to swim, not play the game.
"You're not competing anymore, but that doesn't make you a has-been." Chris was a little angry at the way Justin was deflated.
"Food's here." Justin unwrapped his silverware.
"If you finish first, you can have half my pancakes." As they used to do.
"Like my old ass needs your pancakes." Justin patted his belly.
"You're still looking pretty damn good." Chris was allowed to notice now, allowed to admire. And admire he did.
"Thanks. It took a few months to figure out the whole food thing."
"Yeah, you have to eat like the rest of us when you aren't training twelve hours a day."
He definitely wanted Justin at the practice on Saturday. Let the kids see what a true champion looked like, what it took.
"Yeah." Justin sighed softly.
"Stop that."
"Stop what?" Justin moved his eggs around the plate.
"Getting down on yourself. Just because you're not still competing doesn't mean life is over."
"No. No, it's not." Justin stared at him. "I wish it was, sometimes."
Chris grunted. Fuck. Had he made the right decision four years ago? He had to believe the answer was yes. "No. It's not. And you promise me right now if you ever feel like that, you give me a call."
"I did."
And he'd answered. Go them for getting that right at least.
"Come home with me tonight."
"I don't…." Justin gazed at him, so sad. "You aren't my coach anymore. I can't come home."
"I'm not asking as your coach, Justin." He put his hand back on Justin's thigh, squeezed. God, those muscles were still so strong.
Chris leaned in, holding Justin's gaze as he brought their lips together. Justin's eyes went wide, huge, staring at him. Chris pressed their lips together, kissed Justin. Damn, but Justin's lips were soft and warm, and Chris wanted more. He'd wanted Justin for years, wanted to know how that body felt, hard and hot and aching for him.
He slid his tongue along the seam of Justin's lips. Come on, Justin, open up.
For the longest second, Chris didn't think it was going to happen, but then Justin made a harsh, desperate sound and kissed him hard. Chris kissed back, taking control of the kiss to devour Justin's mouth. Justin tasted like booze and coffee and tears. No more. Goddammit.
Chris cupped Justin's head, tilting it slightly so he could deepen the kiss. Then he let their lips drift apart, and he leaned back, smiled.
"I… I gotta go. I need to. Let me out." Justin's eyes were huge.
"No, Justin. You don't. You need to stay and eat and then come home with me."
"I need out." There was the hint of pure panic on Justin's face.
"Look at me, Just." He held Justin's face between his hands. "Look at me and breathe." Justin knew this, knew how to breathe with him.
Justin sucked in a breath and let it out, did it again, and then Justin was with him.
"We're a good team, Justin. It's about time we started acting like it."
"What? We're not a team. Not anymore."
"I think it's about time we were one again, though. Don't you?" Chris pressed their lips together again.
"Coach. We're in a Denny's."
He blinked and chuckled. "Yeah, I guess we are. Eat up. I know you're hungry." Chris didn't regret the kiss, though. He didn't regret his words either.
"A little." Justin started eating, shoveling it in. He was as tight and muscled as always, so he had to be working out. Justin just needed something more fulfilling to do than designing websites. Chris had just the thing too.
He dug into his own food, being sure to leave half his pancakes on his plate. He noticed that Justin left him one piece of sausage and a piece of bacon too. When he was finished with everything else, he traded plates with Justin, and they happily ate each other's leftovers. It was like old times.
Only better because he was taking Justin home. To his bed.

About Sean!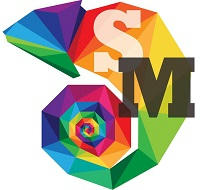 Best-selling author Sean Michael is a maple leaf–loving Canadian who spends hours hiding out in used book stores. With far more ideas than time, Sean keeps several documents open at all times. From romance to fantasy, paranormal and sci-fi, Sean is limited only by the need for sleep—and the periodic Beaver Tail.
Sean fantasizes about one day retiring on a secluded island populated entirely by horseshoe crabs after inventing a brain-to-computer dictation system. Until then, Sean will continue to write the old-fashioned way.
Where to find the author:
Facebook | Facebook Author Page | Twitter | Blog