Hi guys, we have Emjay Haze popping in today with her upcoming release Home is Where You Are, we have a brilliant guest post from Emjay, a great excerpt and an awesome giveaway so enjoy the post and enter that giveaway! <3 ~Pixie~
Home is Where You Are
(States of Love 36: Vermont)
by
Emjay Haze
For a chance at a future filled with love, he'll have to face a painful past.
Eric, recently dumped by his boyfriend, is summoned home after his dad suffers a stroke. His family farm in rural Vermont holds memories he'd rather forget, but he—with his degree in agricultural business—is needed to clear up a predicament with the bank. In trying to forget the bad, Eric has also lost sight of the good: green meadows dotted with grass-fed dairy cows and the sugar maples that once produced the area's finest maple syrup. With Eric's help, they will again.
A captivating farmhand named Phil tempts Eric to give the countryside another chance, but before they can consider being together, Eric must move past more than his feelings for his ex-boyfriend—he'll need to stand up to the ghosts that sent him running from the farm in the first place….
Emjay Haze!
Hi Everyone. I'm Emjay Haze, author of Contemporary m/m romance. Thank you for stopping by my Home is Where You Are blog tour on MM Good Book Reviews.
Home is Where You are is my first book with DreamSpinner Press and I'm excited to share it with you. The story is set in both Burlington, Vermont and a fictional town in the NorthEast Kingdom at a farm and sugarhouse.
While I have never lived Vermont, my family (mom, sister, niece and nephew) live in South Burlington and my sister owns a Spa on Church Street Mall. I really love all of its small shops and restaurants.  It is not only where Eric lives and works until he returns home to the family farm, but it's also the setting for my favorite Eric and Phil Date in the story. I wanted them to spend the entire day and experience all that is Church Street—The streets bustling with tourists and locals strolling along the shop-line streets and ducking into stores and restaurants.
Church Street Mall is just a couple of blocks from Lake Champlain. When I visited last February, it was still very cold, but there were dozens of people walking along the lake with their dogs, or jogging with baby strollers, or just couples walking together. We had my sister's Chihuahua, Brody, with us and were stopped by several people and talked about dogs, the weather, Burlington.
My sister is the one who told me, "The nice thing about Burlington is it is so close to VT!" I found the quote on a Vermont website and it's a long standing joke that Vermonters say about the city by Lake Champlain.  I knew I had to put the quote into the story somehow.
Whether you've never been to Burlington, or you're a native, I hope this story gives you an insight to the wonders of this city by the lake.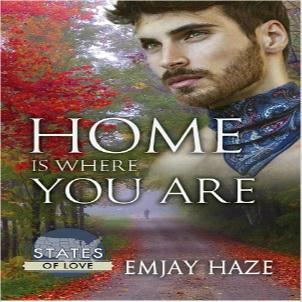 Excerpt!
SOMETHING FELT off. Drew's car wasn't in the driveway, yet the door was unlocked and the lights were on. Had they been broken into? Eric had only been gone a couple of hours at the gym. Eric carefully walked into their spacious living room and noticed two boxes, filled with Drew's books, sitting on the floor next to the leather sofa.
"What the…?" Not a break-in. Maybe a breakout?
"Hey, you're back." A man about Eric's age, with a slight build and shock of blond hair, emerged out of his kitchen holding a bottle of beer from Eric's refrigerator. The guy startled when he looked at Eric, like he was expecting someone else. Drew.
Eric glared at the intruder. "Who the hell are you?"
"Uh, um." The guy looked around the room, shifting his feet. He seemed to come together as he walked over and reached out his hand. "I'm Sean. You must be Drew's roommate."
Roommate? That's what Drew told him? Eric folded his arms and glared at the pixie, feeling a little better that he was making this guy squirm. "What's going on, and who are you to Drew?" The guy shrank back. "Oh—" Eric stared him down, enjoying his obvious discomfort.
"Babe!" A shout came from the front entrance, as the late afternoon sunlight flooded the room from the open door. Eric and Sean remained in their standoff as Drew bounded into the room. Since Drew never referred to Eric as "babe," he must be talking to the twink.
"Oh, hey, Eric. So I have great news." He brings a guy into their apartment, leaves him alone to do God knows what, and offers no explanation, but has great news? This ought to be good.
"You know that promotion I was trying to get?" Drew was the golden boy at the bank where they worked in downtown Burlington. He'd been groomed for management, and Eric knew it was only a matter of time before Drew was made bank manager. He was tall, good-looking, and smart. He also had a sharp tongue and always knew exactly what to say in a room full of executives. Eric envied that about him. "I wasn't going to say anything until Monday morning when it's official, but…"
Eric blinked. "Did you get it?" What did that have to do with what was going on here?
"I'm moving to New York," he announced. What? "They've made me account executive for the main branch. I'll transfer my accounts to you over the next couple of weeks."
"I didn't know you applied for a transfer." How long had this been in the works, and when was he planning to tell Eric? That still didn't explain why he was leaving the apartment now. He knew Eric would be gone.
"You know I've always loved the city."
Yeah, our city. Okay, Burlington, Vermont wasn't bustling like New York, but it had a spectacular view of the mountains. Their apartment was minutes from historic Church Street Mall and overlooked Lake Champlain. Eric loved looking out their massive picture window. Sometimes he swore he could see the mysterious legend, Champ, who had supposedly lived in the lake for thousands of years, diving under the water.
Drew moved away from Eric and stood next to Sean, who curled into him. Eric seethed. They looked too comfortable for this to be a new thing. Eric folded his arms and frowned. "This seems really sudden."
Drew shrugged. "Hey, babe?" He addressed the uncomfortable-looking twink again, who looked up at him with adoring eyes like a puppy whose owner just came home after a long day. Eric expected his tongue to hang out and an invisible tail to begin wagging. "Wait outside for me?"
"So who is that?" Eric asked once Sean was out of ear range.
"Sean." Drew stood with his arms folded. He clearly didn't want to explain the guy. Eric rolled his eyes.
"And who is he to you?"
"Eric, let's not do this." Drew sighed as though irritated by the questioning.
"Do what? Are you breaking up with me?"
"We're not boyfriends." Then what were they? They'd been sleeping together for the past year. But that's all they did. Humiliation seeped into his gut as he realized the truth. Their relationship was a sham.
"And you and that guy are?" Eric felt his face warm. What the fuck. This day sucked.
Drew moved closer to Eric and cupped Eric's face with his strong, manicured hands. His emerald eyes sparkled in contrast with his dark skin. Drew was a beautiful man. He planted a simple kiss on Eric's lips. "We had a good thing for a while, and now I need to move on. You should too. I think we both need this. It was too—comfortable." Wow. Drew stepped back and straightened the neck on Eric's dress shirt, pursing his lips as he gave him a pitying stare before turning away. "I've paid for three months' rent, so you can take your time getting another roommate." Like that made up for running out on him.
Drew picked up a cardboard box and walked to the door. "We'll finish getting the rest of my stuff and then…."
Eric watched Drew carry the box to his car and saw him and Sean kiss. He turned around and walked down the small hallway past Drew's bedroom, noticing it was nearly empty except for the furniture, and slipped into his own. The room where Drew spent a lot of nights. But not every night. He kept his own bedroom. Roommates.
Eric lay on his bed and stared up at the ceiling. How had he not seen this coming? Sex was always on Drew's terms, and he never let Eric initiate anything. When he tried, Drew always had an excuse, making Eric question their relationship. But when Drew was horny, he'd be all over Eric like he couldn't get enough of him. Afterward he'd kiss Eric on the cheek, like he was thanking him for the sex, and then go to his own room. God, I'm an idiot.
About ten minutes later, the door slammed shut, ringing emptiness into the apartment. Eric walked back into the main room and found Drew's key on the coffee table. What a fucking coward. He couldn't come back and say goodbye? Maybe it was better this way. Eric would have cried, and Drew would have laughed and called him farm boy. He hated that nickname. He was "faggot farm boy" all through high school and cringed every time Drew called him that. He entered the now-sparse kitchen and poured himself a glass of wine. At least Drew hadn't wiped him out of food and alcohol.
Well this day hadn't gone as planned. He sat on his sofa and looked out that large picture window at his beloved lake. As the sun began to set, though, it looked foreboding while he watched Champ lurk through the icy shadows.
Eric's phone shrilled, causing him to jump, slopping his wine over the edge of the glass. Thinking it might be Drew, he picked it up and looked at the name. She hardly ever called him. It must be important.
"Hi, Mom." He knew he should call his parents more often, but every conversation turned to her asking when Eric was coming to visit. He knew they wanted him to return home and run their farm and sugar house one day, but that wasn't what he wanted. Not anytime soon, anyway.
"What's going on?"
"Eric, your father's had a stroke and he's in the hospital. I need you to come home as soon as you can." He heard the panic in her voice, and the guilt returned for not staying in better touch with his mom.
Eric stood up. "Is he alright?" Thoughts of his dad sick, or worse, frightened him. His parents were always vibrant and hardworking.
"The doctor said it was minor. They're running some tests, so they're keeping him for a couple of days, and he'll need to relax for at least a few weeks. I'm going to need your help running the business while he's recuperating." Shit.
He hated the idea of going back to Glenville. His memories of high-school bullying clouded his sense of empathy for his mom's situation. "Of course, Mom. I'll have to ask for time off from work. Maybe at the end of the week, I can drive out Friday…."
She cut him off. "Honey, I need you home now." She and his dad had put him through college and always supported him in every way, even living hours away from them. He couldn't refuse her. Not with his dad sick.
"Let me tell work tomorrow morning, and I'll be home by the evening." He took a large sip of his wine.
"Thank you, sweetie. Dad and I both run the operations and the books. It's too much for one person." They had farmhands. Eric didn't see why someone who knew what they were doing couldn't step up, but maybe she just wanted him home. He should want to go home.
Eric hung up and sighed. What else could go wrong with this day?
While on the phone with his dad later that evening, Eric thought he sounded tired. "I'm fine, son, but they want me to modify my activity." Eric heard him sigh. "I've worked hard my entire life. I'm not sure how to do that."
"Mom and I will help you, I promise."
"She's glad you're coming home, boy. She misses you." Eric knew that wasn't meant as a dig to him at all. He knew his dad was relieved he would return home as well.
"I can't wait to see you guys," Eric said. He hoped he sounded convincing.
He hung up and went to his computer to type an email to his boss. He knew he wouldn't read it on a Sunday night, but he'd see it in the morning. This was incredibly bad timing with Drew leaving in a couple of weeks. Shit.

About Emjay!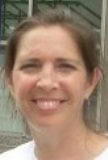 Emjay Haze is a Pennsylvania girl living in a Virginia world, growing up in the Philadelphia suburbs and moving to Northern Virginia to follow her now husband of twenty-plus years. She has two kids in college, a year-old puppy named Max, a black-and-white cat named Tux, a gecko named Rex, a yellow tang called Reggie, and we hear the eels are coming this week.
The family pastime is baseball, specifically the Nationals. She's also a huge Redskins fans and loves classic rock. Emjay graduated with a degree in Creative Writing in 2015 after realizing it was the only thing she really wanted to do.
She has a wide and diverse work history in the fields of travel, hotel management, high-tech communications, web development, real estate, and the nonprofit health care industry where she has held positions such as travel agent, hotel concierge, web programmer, Realtor, account manager, and many, many others, giving her a varied and unique set of experiences that she draws upon in her stories and characters.
Emjay fell in love with the m/m romance genre after discovering the world of fanfiction several years ago and hasn't looked back. Her family keeps asking when she'll write something they can read, but she's still having too much fun with her boys. Her goal is to broaden the minds of those who might not normally pick up a gay romance because it's more about the person than the sexuality. She'll take you on a roller-coaster journey, but you'll always get a happy ending.
Website | Twitter | Facebook | Goodreads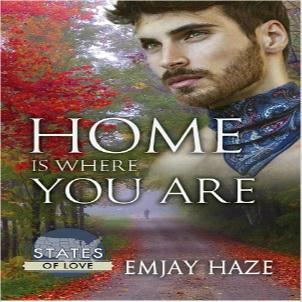 Giveaway!
Win! 3 e-copies of Home is Where you Are!
Grand prize! Copy of the e-book and a gift pack of Vermont maple syrup and maple candy!