Hi guys! We have Marina Vivancos popping in today with the tour for her new release Honeythorn, we have a fantastic giveaway so check out the post and enter the giveaway! ❤ ~Pixie~ p.s. keep an eye out for Prime's review coming soon!
Honeythorn
by
Marina Vivancos
Omega Milan Pryor knows his duty. He must travel North through the continent towards the snow, the cold, and his new betrothed. They say that Lord Alpha Raphael Ledford, the man he is to marry, is as artic as the weather of his land. But Milan has always been an optimist. Perhaps he might find friendship in the arranged marriage. Even love.
It doesn't take long for Milan to realize that all the rumours about Lord Raphael are true. Reclusive, distant, frigid. Milan finds himself unwelcome in what he must now call his new home. He's used to fighting for what he wants—but can he survive a husband as cruel as Lord Raphael?
Being bonded to one who rejects you is a painful thing. Will Milan be able to win his husband's regard? What terrible secret is Lord Raphael keeping, and will Milan be able to discover it before it's too late?
Or will Milan perish along with his heart?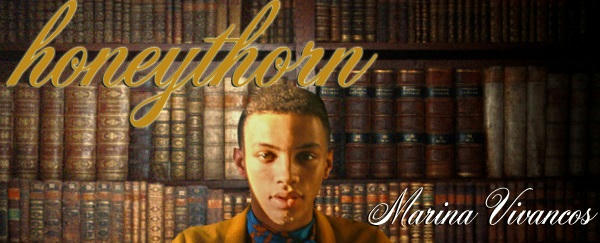 About Marina!
When Marina was a child she couldn't sleep. Night after dissolving night she just couldn't sleep. Nothing much worked – until she started making up stories in her head. Suddenly, the transition into unconsciousness was a smooth dive into calm waters.
Marina is currently in a period of sleepless upheaval, and she hopes writing down the stories in her head will cast the same spell it did decades ago.
Marina hopes to write in a variety of romance sub-genres, from contemporary to supernatural to sci-fi. Her style, however, tends to focus on character-centred stories that explore different facets of the human experience, such as mental health. She also enjoys writing explicit, drawn-out sex scenes, so expect those to be a prominent feature of her stories.
Marina tends to keep to herself unless prompted, so don't be shy in approaching her!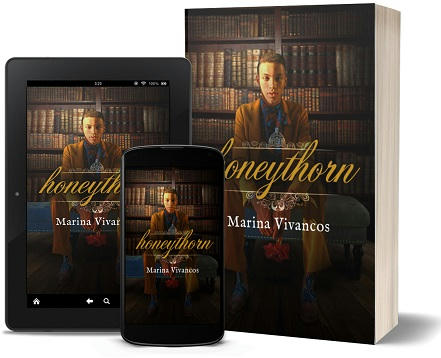 Giveaway!
Win a Backlist Ebook from Marina Vivancos!