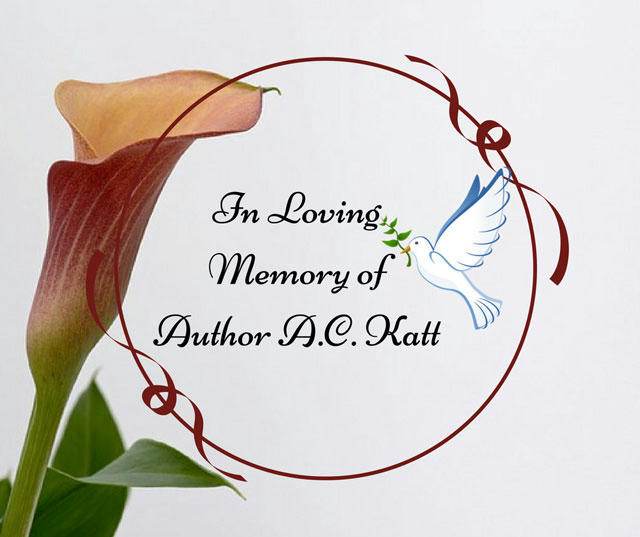 Divine Promotions was sad to hear of the passing of Mary Lynn Hansel aka A.C. Katt. As both a friend and a wonderful author, she will be sadly missed. We decided we wanted to do one last tribute to her memory so we are doing this tour to honor her and the stories she wrote.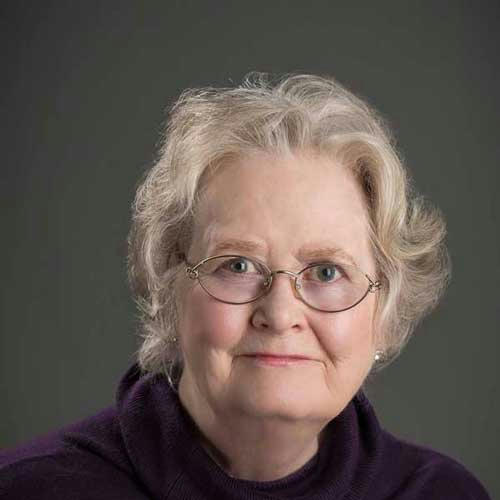 A REMEMBERANCE OF MARY LYNN ON HER PASSING
by Allen Hansel
At a time like this, there are so many jumbled thoughts of almost 30 years with Mary Lynn.  But my mind keeps racing back to the night of our first meeting!  The Christmas lights were still in the trees at the Jumping Brook Country Club and I was there for a well-advertised singles dance. 
The dance had already started as I walked through the front door and into the reception room.  I saw the door to the main ballroom and I took a couple of steps towards it.  And I found myself standing on the elevated platform surrounding the dance floor – just a couple of steps down, people were already moving to the beat of the music.  My eyes wandered, but then they jumped to the surrounding platform just above the opposite side of the dance floor.  Standing there straight and stiff was the most beautiful blonde lady I ever saw.  Almost a Mary Heartline kind of figure with a bright spot light shining on a pretty face.  She was alone, clearly, she was nervous and fidgeting, and all the men around her were just trying to figure out if they could approach this dazzling creature to ask her to dance, but none of them made a move in her direction.
I was transfixed, looking at her for quite a while, and I don't think she saw me, she was too busy alternately looking at the dance floor and then the ceiling.  I decided to make my move, and so I stepped down onto the dance floor, walked over to her, and asked her if she wanted to dance.  I didn't wait for an answer, but took her hand and led her onto the dance floor. 
And, so began the dance of a 30-year lifetime together with Mary Lynn.   We loved each other physically, emotionally, and intellectually, and with passion.  We accomplished so much that it makes my head spin. I can't believe she's gone!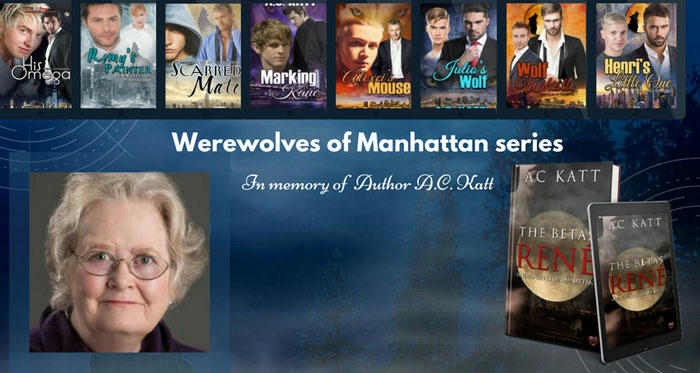 A.C. Katt's Werewolves of Manhatten!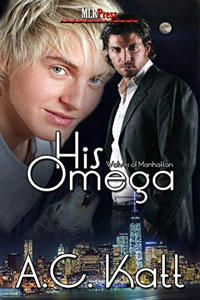 His Omega
Werewolves of Manhatten 01
On his way home from a meeting of the North American werewolf council, Armand La Marche is stopped in his limousine by a boy who is hurt by an unknown assailant who murdered his friend. After decades of searching, Armand has found his mate. There is one problem, someone is trying to kill Sean.
Sean Quinn's friend Leroy was gutted trying to protect him. He runs for help and stops the first car he sees.
Armand LaMarche is head Alpha of the North American werewolf council and was in his limousine on his way home to his Manhattan brownstone. When the wounded boy stops his car, Armand recognizes two things:the boy is part wolf, an Omega with a great gift, and he's Armand's mate. Now all Armand has to do is claim his mate and keep him safe from the murderer.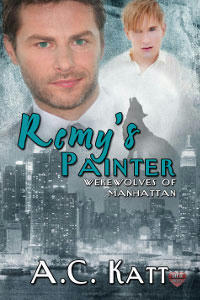 Remy's Painter
Werewolves of Manhatten 02
Ian Sullivan is being chased by a mobster and has to come up with five thousand dollars he doesn't have. His only hope is an estimate for a large house. Little does he know that the house belongs to a loup garou who just happens to be his mate.
Ian Sullivan is in trouble. His father and brother died because his brother gambled and owed money to a mobster. Now Sal Ferrara want to collect from him and if he doesn't, he'll take Ian as his boy toy instead. Ian's only hope is getting a job from an estimate his father had outstanding for an seventy eight hundred square foot house. Little does Ian know that the house belongs to a Remy Clavier, a loup garou who meets Ian and knows he's found his mate. Now all Remy has to do is take care of Sal Ferrara and convince Ian, a human, to accept both him and his wolf.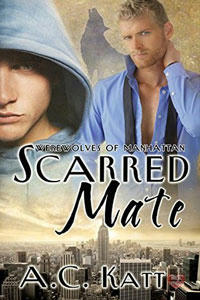 Scarred Mate
Werewolves of Manhatten 03
Colin Callahan, scarred as a child in a fire, delivers Chinese to supplement his income until one day he delivers to the loup garou who is his mate.
Alpha Marc Thierry was used to the North Woods of Minnesota so his elevation to third on the loup garou council necessitated a move to a Gramacy section of New York City. On Monday nights his housekeeper is off and Marc doesn't like casseroles. He calls for Chinese and gets a musical voice on the line that calls to him. To his delight and surprise the boy on the phone delivers his food and is his destined mate. Unfortunately for Marc, Colin Callahan thinks that the only reason Marc could want him is biological, he has to like his mate. Colin has a scarred face and thinks no-one could love him as he is. It's up to Marc to convince him differently.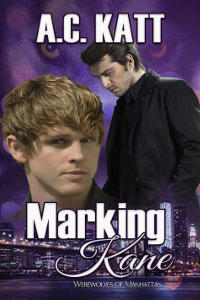 Marking Kane
(Werewolves of Manhatten 04) 
Gabriel Martin has hope. Three of the Alphas on the council have found mates in the past year and a half. Returning to New York from Atlanta, he comes across a human who has been raped in an alleyway. The human is his mate, Kane Brady.
Kane has been teaching at the local high school and refuses to rubber stamp the education of their star basketball players—almost paying the price with his life. He's unusual as he's a Human Omega but he can't be intimate with Gabriel because of his horrific experience.
It's up to the Alphas and their Mates to help Kane recover and accept all that it is to be with Gabriel.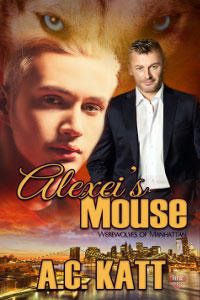 Alexei's Mouse
(Werewolves of Manhattan 05)
Alexei Davidoff suffered three years in a Russian labor camp where he was tortured and defiled daily. Alexei knows suffering on an intimate basis. He's rescued by Armand and Etienne members of the North American Council of werewolves. His household came with him from Russia and all of them are worried that Alexei will go back and challenge both the government and the Russian First.
Then early one morning Alexei goes jogging in Central Park in an effort to get back his strength to fight the Russian First. He finds a prostitute on a park bench covered in newspaper and not moving. Bearing in mind his recent ordeal Alexei decides to help the boy. He lifts up the newspaper and finds a needle hanging out of his arm. The boy is dying of an overdose and he's Alexei's Mate.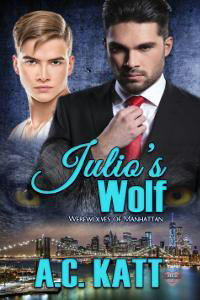 Julio's Wolf
(Werewolves of Manhatten 06)
Julio Reyes has had a hard life. Orphaned at fourteen, he ran away from a group home to avoid rape but wound up being an independent prostitute in NYC. He has a life plan—go to school, become a stylist and open his own salon.
Etienne Daurensbourg is one-hundred and thirty-nine years old and fears he'll never find his Mate until his friend Alexei introduces him to Julio. Julio is Etienne's Mate but before he has a chance to court Julio, who is a human high beta and therefore stubborn and independent, Julio gets knifed and is forced to let Etienne provide him with a home and help to recover.
Pack problems arise that may force Etienne into the pit. Will Julio be able to love Etienne despite the fact he is a loup garou?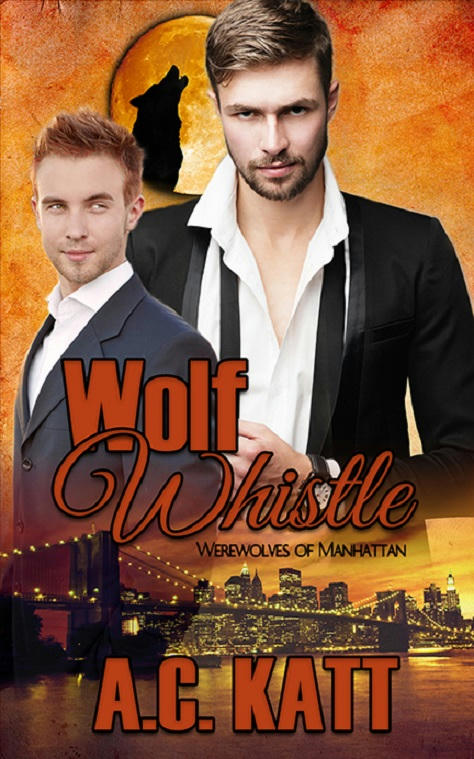 Wolf Whistle
(Werewolves of Manhatten 07)
Can a whistleblower find a new future with a wolf while being chased by a corrupt cop and the Serbian mob?
Richard Kerrigan is on the verge of losing hope. Fired from his job for blowing the whistle on a defect that would harm service members if used as designed, he is now blacklisted in the Chicago area. A local Serbian mobster wants Richard and won't take no for an answer.
Garou Industries, the loup garou privately owned company, has been searching for Richard to offer him a position in the company as they value having someone with his integrity on staff. Richard relocates to Manhattan to begin his new job and stays with Julien Bellaire, his mentor, who is also Richard's Mate.
Before they can settle in, the Serbian mobster turns up dead and a corrupt cop who secretly works for the Serbians comes to New York with trumped up charges to pin the murder on Richard. With over eighty witnesses to Richard being on an airplane at the time of the murder, the cop abandons trying to frame Richard and instead plots to murder him. The loup garou request assistance from the Italian mob to protect Richard which comes with some interesting consequences.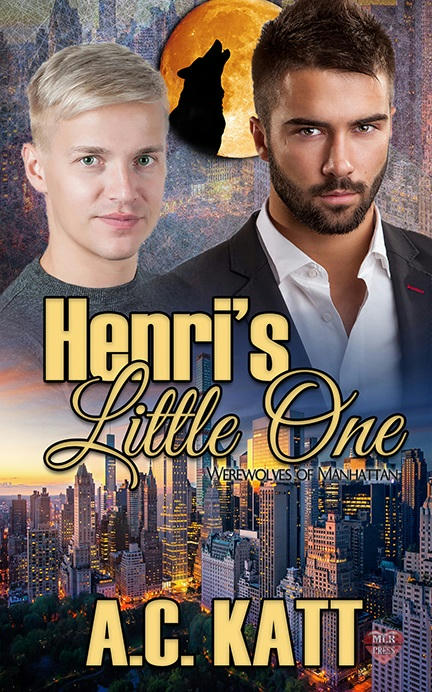 Henri's Little One
(The Werewolves of Manhatten 08)
After much hardship, Vitas Kosloff finds his Mate, Henri Giraud, Director of Security for the North American Council and Garou Industries. Vitas, held captive by Fydor Chernof, the Russian First, who claims Vitas belongs to him, escapes Chernof's torture with the aid of Chernof's two Betas, Anatoly and Maxim.
Vitas is a full loup garou omega who carries a huge mating gift, he can tell the truth from lies and dream the future. Because of this Chernof will stop at nothing to re-capture him, even after Henri mates and marries Vitas. With the aid of the other Mates, the North American Council and Frank Ferone, the son of Dante Ferone, the head of the Italian Mafia in New York, Vitas and Henri attempt to outwit Chernof and take care of the Russian problem for good.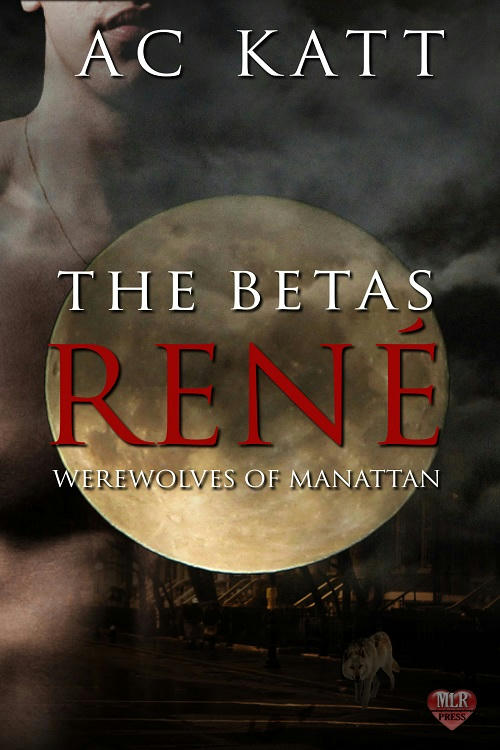 The Betas: René
(Werewolves of Manhattan 09)
When attending a wedding, Frank Ferone is introduced to René DuBois, a violet eyed stranger. René has a secret to hide but can't overlook that he's met his mate. René starts to romance Frankie and soon Frankie falls in love. But how is he going to react when René tells Frankie he is loup garou. Werewolves? Really?
Other books by A.C. Katt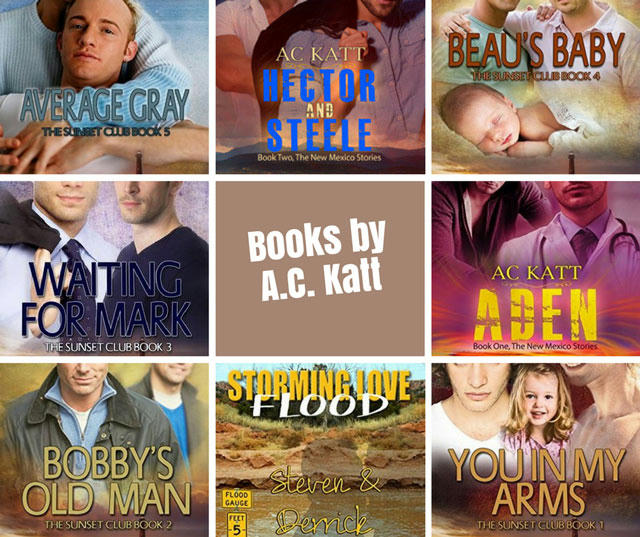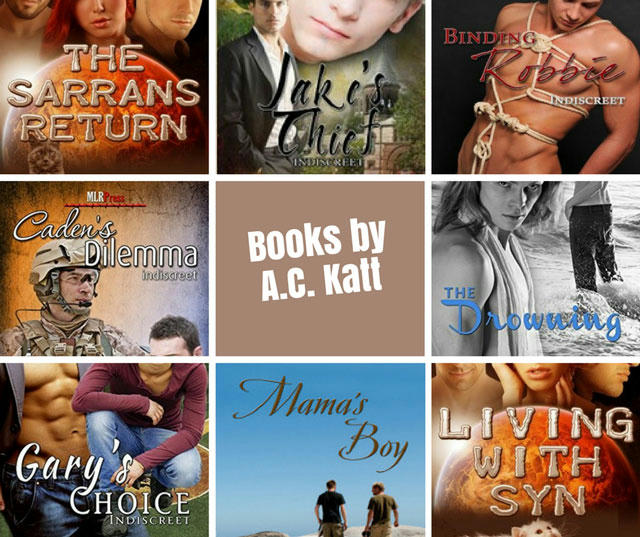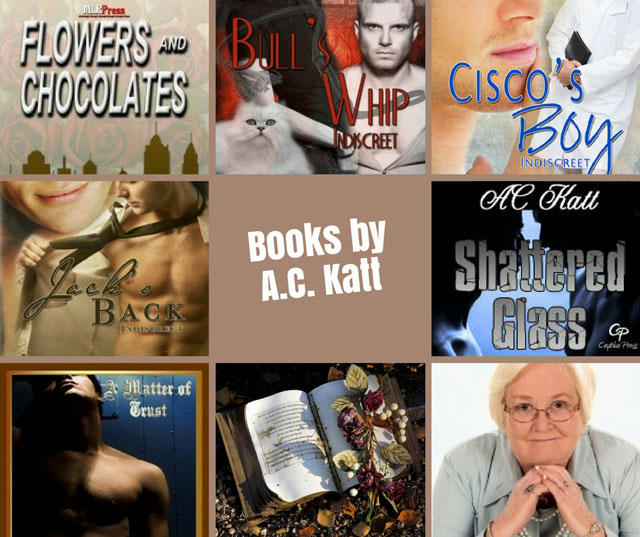 A.C. Katt's books can be purchased at MLR Press & Amazon
MLR Press: Press Release  July 24, 2017
MLR Press, in conjunction with Elisa Rolle's prestigious Rainbow Awards, announces the Rainbow Awards' Gay Debut Novel Award will be dedicated to the memory of author A.C. Katt, better known to her friends as Mary Lynn Hansel. The award will now be known as the A.C. Katt Gay Debut Novel Award.
A.C. Katt's passing was a sudden and unexpected event. Her popular writings brought excitement and joy to her thousands of dedicated readers. Her passing has left a void in our writing community. The renaming of this award will ensure A.C.'s legacy of contributing to our community while serving as a reminder of her joyful spirit and kind generosity, especially to new authors.
Our thoughts are with you, Mary Lynn.
Laura Baumbach, MLR Press and Elisa Rolle, Rainbow Awards

About A.C. Katt!
Mary Lynn Hansel Age 66 * JACKSON, NJ & RIO RANCHO, NM
Family, friends, and fans will dearly miss this bright, loving, thoughtful, and creative personality.  Mary Lynn passed away peacefully in her sleep on June 21, 2017.  She is survived by her husband of 29 years, their 4 children, 10 grandchildren, 1 cat and her many fans.  She authored 34 gay erotic romance titles and became a noted member of the LGBT-Q literary world.
In 2008, Mary Lynn and her husband Allen relocated to Rio Rancho, NM.  It was there that she started her writing career adopting the pseudonym AC Katt.  She wrote with passion and compassion about the LGBT-Q community and took every opportunity to connect with fans through her blogs.  In a way, she was continuing the family business. Mary Lynn's father John Welch was an engaging storyteller who could have been best described as an Irish Raconteur. 
Facebook | Twitter | Pinterest | Website | Blog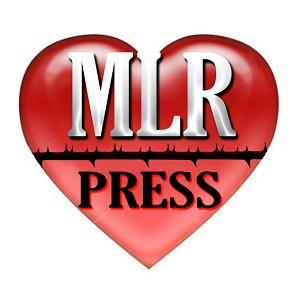 Giveaway!
Win a 1 MLR Press Gift Certificate!
Win! 3 Audio Codes (A.C. Katt books)!
(Just click the link below)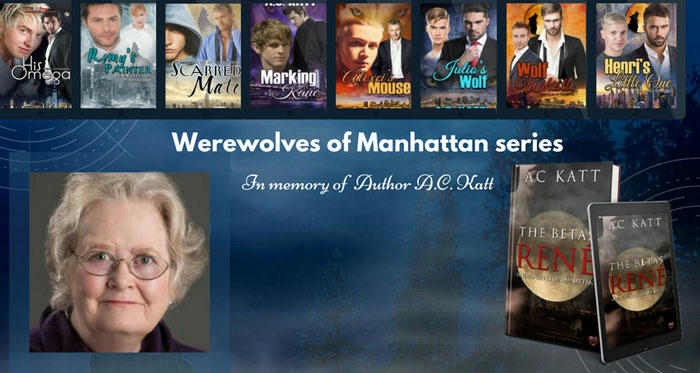 Check out the other blogs on the tour!