Hi guys! We have Becca Seymour stopping by today with the tour for her new release Let Me Show You, we have a great exclusive excerpt and a brilliant 2x $10 Amazon GC's giveaway so check out the post and enter the giveaway! ❤ ~Pixie~ p.s. keep an eye out for my review coming soon!
Let Me Show You
by
Becca Seymour
When a veterinarian and a construction worker connect, it takes mishaps, mistakes, and a Rhodesian Ridgeback named Rex to show them they're made for each other.
Dr. Carter Falon is content living a quiet life in a small town caring for his animal patients. That doesn't mean he's not looking for a distraction. After finding himself precariously wedged… naked and at the mercy of a drop-dead gorgeous construction worker, Carter hires his savior to renovate his home.
When Tanner Grady's best friend and new niece needed him, he uprooted and relocated without a second thought. His life has since been centered on work and spending time with his family, but when he comes to the rescue of a cute vet, Tanner finds he's a lot more interested in the homeowner than the house he's renovating.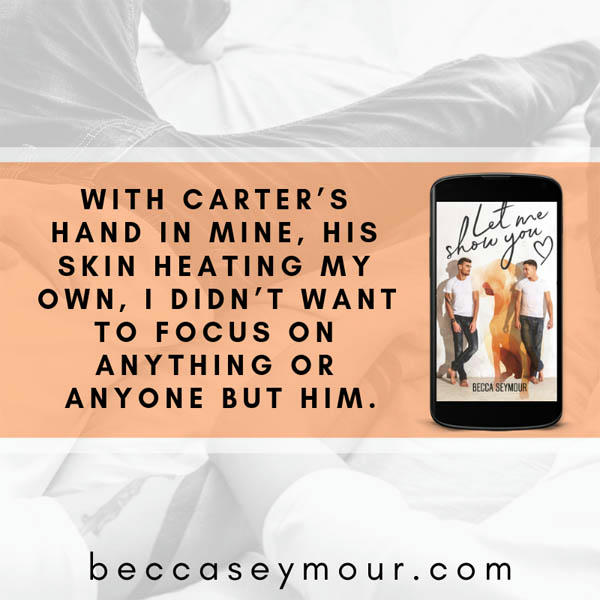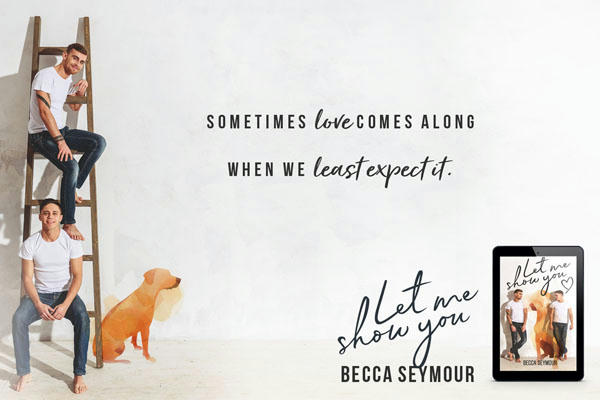 Exclusive Excerpt!
First Kiss
His fingers traveled to my mouth, and he ran the pads over my bottom lip. Tanner's gaze dropped there before rising back to mine.
"This changes everything."
I nodded again, desperate for his words to become my reality.
"And you're okay with that too?"
Heck, all I could do was keep nodding. I wanted the talking to stop, and I needed him to take me and make me his.
"Right answer." His large hand cupped my cheek, and he lowered his mouth to mine.
As his lips brushed against mine, I sighed in relief. The kiss was gentle, soft, not at all like the simmering passion sparking between us. But it was exactly as our first kiss should be.
Tanner's kisses drifted to my cheek, to my neck, and I angled for him, finally getting enough brain function to move my hands to touch him. Stroking his neck and trailing my fingers across his shoulders, I angled my head to give him better access, loving the shivers shooting through me. My cock throbbed when his mouth went to my ear, and he lightly bit my lobe while his scruffy facial hair rubbed across my shaven skin. My hands found his hair and I brushed my fingers through the strands and held on to his head, tugging him nearer.
A rumble escaped his lips at my attention, and his mouth quickly found mine. Soft and gentle was gone, replaced with possession and need. Our lips pressed against each other's, Tanner's tongue delving into my mouth, finding my tongue and stroking it lightly. I thrust my groin against his at the action. He responded immediately, pressing his jean-clad erection against mine and deepening our kiss.
I needed more.
In tune, Tanner pulled away with a breathy groan. "Bed." It wasn't a question.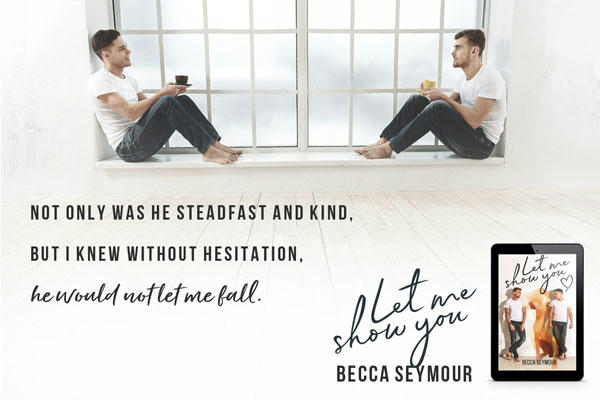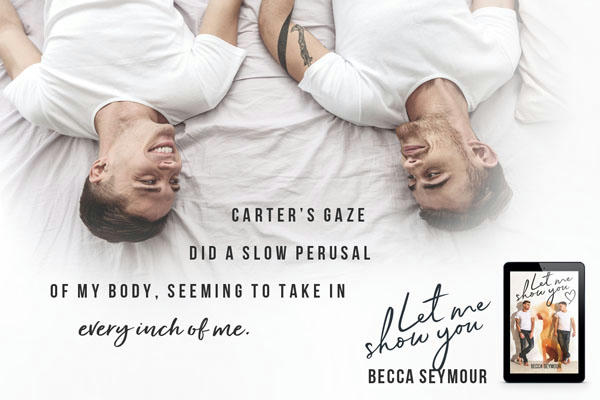 About Becca!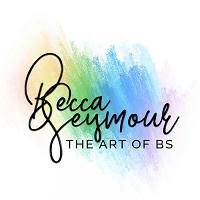 Becca Seymour lives and breathes all things book related. Usually with at least three books being read and two WiPs being written at the same time, life is merrily hectic. She tends to do nothing by halves so happily seeks the craziness and busyness life offers.
Living on her small property in Queensland with her human family as well as her animal family of cows, chooks, and dogs, Becca appreciates the beauty of the world around her and is a believer that love truly is love.
Website | Facebook | FB Page | Twitter | Instagram | Goodreads | QueeRomance Ink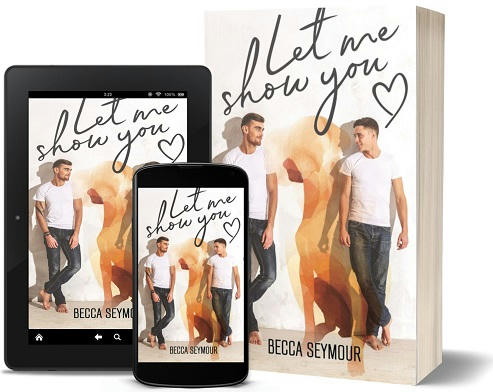 Giveaway!
Win! Two $10 Amazon GC's!