Hi guys! We have Janice Jarrell popping in today with the cover to her upcoming release Love's Trials, we have a great excerpt so check out the cover and enjoy the excerpt! ❤ ~Pixie~
Love's Trials
by
Janice Jarrell
After half a lifetime spent in short-term liaisons that allowed no intimacy, charismatic Irish police officer, Colin Campbell, found the love of his life. Dark-eyed, steady Joshua Abrams burned through Colin's emotional barriers and taught him to look at life through new eyes, eyes that made room for the love and closeness he had always denied himself. Deeply in love and completely happy, their life together remains idyllic and their fiery passion for each other seems limitless.
They survive the Charlottesville 'Unite the Right' riots, though not without scars. But later that month Colin's position with the campus police force places him in charge of an informant program designed to crack a dangerous drug ring. Fully aware of the risks, he swears to Joshua that he will oversee the program without becoming directly involved. But Colin's promise begins to crumble when he becomes the only one who can save a young Nigerian exchange student from a deadly drug lord.
Release date: 12th October 2018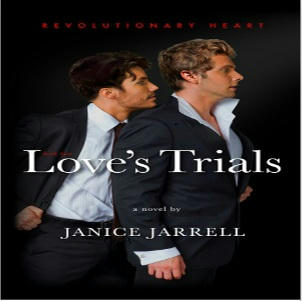 Excerpt!
The morning of the 'Unite the Right' riots in Charlottesville.
Joshua poured a cup of coffee and took the seat next to Colin. "I damn joined the counter-protesters last night."
Colin wheeled to face him, his eyes narrowed to dark slits. "Do not do that!" He grasped Joshua's arm in a tight grip. "I mean it, Josh. Do not come down there!"
"It was a fleeting impulse which David immediately quashed. He told me he'd stop me if he had to tie me to a chair."
"Thank god," Colin said, still gripping Joshua's arm tightly. "Josh, I mean it. Please stay home. I understand why you want to join the counter-protestors and fight these Nazi bastards and I love you for it. But it's going to get ugly down there today, Josh. Very ugly. Especially for someone with your ethnic heritage. Knowing you're safe at home is the only way I'll be able to do my job."
Joshua frowned, but nodded. "I understand." He leaned forward to kiss Colin's cheek. "If you promise to hang onto your phone and to call me when you can."
"I will," Colin told him. "But don't worry too much if you don't hear from me. I suspect I'm going to have my hands full."
"How bad could it get today, Colin?" Joshua asked.
Colin's brow furrowed. "You know what we're dealing with. I'm afraid it could get very bad today."
A rustling at their back door startled both of them, and they turned to see David and Nate walking through their utility room carrying bags obviously filled with food.
"We brought breakfast!" Nate told them, setting the bags on the table. "Get some plates."
Colin rose. "I can't stay, I'm due at the station." He bent over the table and sniffed the contents. "Smells good though!"
David took Colin's hand in both of his. "Please be safe."
Colin nodded but did not speak then turned to accept Nate's hug. "Thanks," he whispered.
"Don't worry about Josh. We'll be with him."
Colin nodded then turned to Joshua who stood watching, teeth clenched against the dread that filled his mind and heart.
"Gotta go, babe," Colin said.
Joshua walked to his side, wrenching his mind away from his fears, resolved that Colin's last view of him today would reflect his faith in the man he loved and the courage to face whatever this day might bring.
They embraced tightly but neither man spoke. Then Colin drew in a deep breath and kissed Joshua lightly… briefly. "Chin up, bud," he said. "Be home later."
"Please be safe," Joshua said, his voice a hoarse whisper.
"Always my intention," Colin replied with a quick grin, then his expression grew grim. "Remember what I said, Joshua. No matter what you see… stay home!"
Joshua hissed out a breath, his mind burned with reservations. But he couldn't bring himself to add to the stresses already weighing on his lover and gave a tight nod. "Got it."
Colin bent toward him, his lips brushing Joshua's ear. "Ta`mo chori istigh ionat," he whispered, Gaelic for 'my heart is within you', a phrase Joshua knew well.
"Ani Ohev Otcha," Joshua choked out, responding with the same words in Hebrew.
Without another word, Colin wheeled and strode out the back door. He didn't see Joshua sink into a kitchen chair and collapse forward, the heels of both hands pressed to his forehead.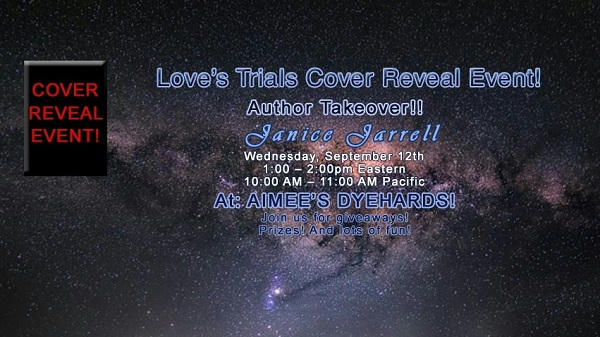 About Janice!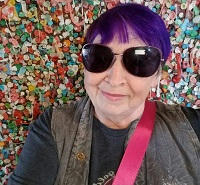 My name is Janice Jarrell. I am a retired grandmother who lives in Seattle, WA. I have two children and three grandsons. I've been writing gay romance since I was twelve years old, only back then it wasn't called 'gay romance'. In fact, it had no name at all. It was the fifties, and it was worth your life to admit to being gay, let alone confess to being a girl who constantly fantasized about relationships between gay men. Hell, I didn't even know what a homosexual was. I lived on a farm out in the sticks in a tiny Michigan village and I'd never, to my knowledge, even heard the word. I just knew I loved the thought of boy on boy romance. I just knew that there was something hot going on between Tom Corbett and his Space Cadets and all those guys on 'Combat'.
I wrote slash fanfiction for 30 years, writing over 337 stories, some as short as 100 words (a drabble) some as long as a series which was over 119,012 words. I enjoy writing my stories. I enjoyed the feedback I received from my readers. It was a creative release I'd been searching for my entire life and I blessed the Internet for leading me to this artistic oasis for my spirit.
Love's Magic was my very first step into writing my own characters. I will always be grateful the slash fanfiction community for nurturing the budding author until she was ready to blossom into a fully realized novelist. It's been an amazing thing to watch the gay community's growth over these past twenty years. My own journey has echoed theirs in many ways, and I'm grateful to all those gay activists who fought to give the gay community the rights and privileges they always deserved.
I'm also grateful to the gay romance community, readers, authors, publishers and promoters, who are making these, my retirement years, the most creative ones of my life. When I'm not writing, I'm traveling, walking, hiking, knitting, crocheting, and weaving.
I'm very excited about the upcoming release of my second contemporary gay romance novel, Love's Trials. Those of you who fell in love with Joshua and Colin in Love's Magic are in for a treat because they are the STARS of Love's Trials, though they may not thank me for it given the very difficult 'trials' they are about to face.
Reach me at: jjarrell@lovesmagic.online | Facebook | Goodreads | Twitter.