Hi guys, we have A. Fae popping in with her new release New Girl, we have a great excerpt and a brilliant $10 Amazon GC giveaway so check out the post and enter the giveaway! ❤ ~Pixie~
New Girl
by
A. Fae
Meg is excited to start her junior year at a new college in a small town. She's heard plenty from other people about the Sweet Spot, a local bookstore and café, and quickly learns the Spot is indeed the "it Spot" in her new home away from home. Everything about her move seems promising save for being stuck in the transitional dorms until she can find a room to rent.
Lys is a senior art student, who spends most of her day working in the student art studio on campus. But when she's free, she can be found hanging at the Spot or at her place in the small apartment complex, The Palms, home to many other Spot patrons and employees. As luck would have it, she is in need of a roommate and when she receives a promising phone call, she thinks she might have found the one.
The Sweet Spot is not only the "it Spot" for townies and college students alike, but it also happens to be the place where the lesbians (and gays) come to hang out a couple of times of the week. On one such night, when the sounds of karaoke fill the air, Meg and Lys have a chance meeting that goes beyond steamy fairly quickly. But little do they know their next encounter has already been made; set up by the two of them before either knew who the other was.
Will Meg find her home away from campus? Can Lys find the perfect roommate among the women in town, one who promises no partying or overnight guests? The first in the five-book Collegiate Curves novella series by A. Fae, New Girl answers these questions and more while telling the story of two women who start hot and heavy as strangers and end as much more than either ever bargained for.

Excerpt!
I casually lifted my aviator glasses from over my eyes, using them as a headband to push back my long, stringy hair that, despite my oftentimes-heroic efforts each morning to straighten or curl it, was in desperate need of a trim and highlight. I hadn't come to do more than check out the place, but I felt an interesting energy or vibe within the four walls of Sweet Spot—and quite a few sexy coeds to boot—so I figured I'd stick around for a bit.
I'm from a big city, and the laid-back feel of the town of Lakeshore was a refreshing change. I'd been anxious to transfer here since I was a senior in high school because their journalism program at the small, private liberal arts college was widely known to be one of the best in the country.
The only child to a single mother, my mother insisted I start with the community college close to home before moving over a thousand miles away. Now that I'm here. I'm not sure I'll ever leave. I might even pursue my master's when I complete my undergraduate degree.
Despite the entrance I'd made when I walked into Sweet Spot, I wasn't necessarily an outgoing person. Confident, yes. An extrovert, no. However, I was far from reserved or shy. I didn't mind the occasional spotlight. Considering how often we moved around when I was a kid—Mom liked to partner hop—on top of my struggling with being a size sixteen in a size zero world, fitting in wasn't always easy. I was judged before folks got to know me.
Eventually, I learned to embrace my size, adapt quickly to new surroundings, and make friends easily. I had high hopes this transfer wouldn't be any different. So, as I nodded absentmindedly and looked about the nifty gathering spot I'd found, I decided if I were going to find new friends anywhere, this would probably be the place to find them.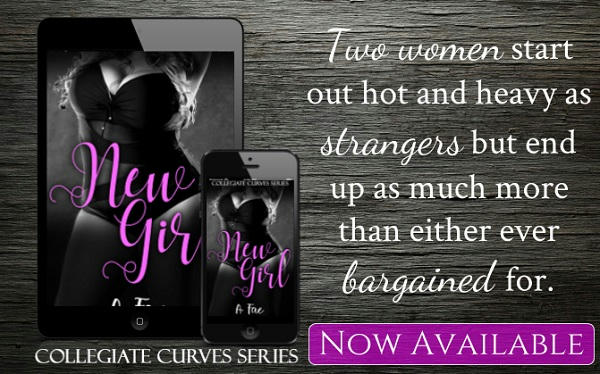 About A. Fae!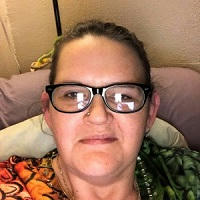 As a native Texan, Ashley dreams of cool fall days where she can sit with her laptop outside and soak in the autumn sun while the breeze blows through her hair. She can often be found settling disputes between her two chihuahuas over whose turn it is in her lap–especially when she is attempting to bring her stories to life. When she's not avidly reading or watching movies, she's crafting worlds on paper. Growing up she could never find people like her in the books she read and decided if she couldn't find them in other people's work, she would make them up on her own.
Website | Facebook | Twitter | Goodreads | eMail | Instagram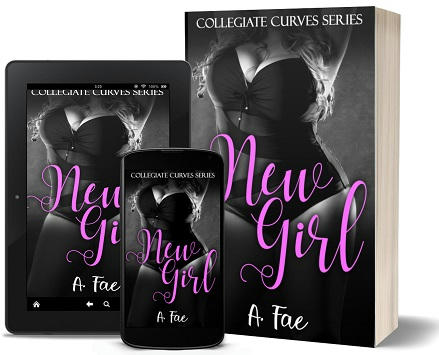 Giveaway!
One lucky winner will receive a $10.00 Amazon GC!