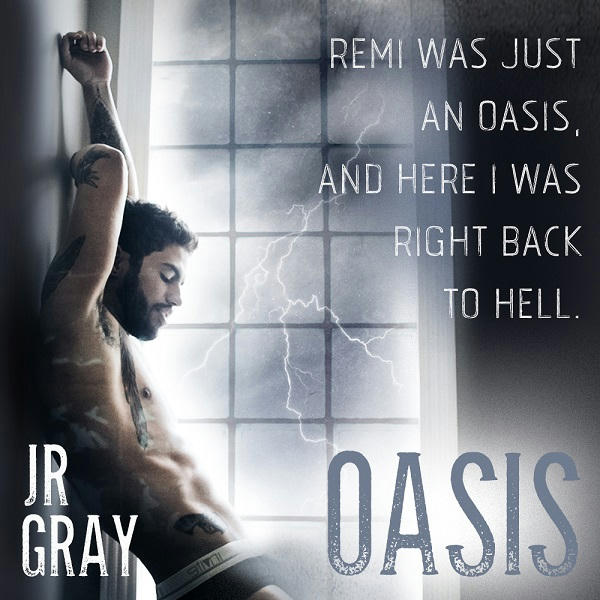 Hi guys, we have J.R. Gray stopping by with his new release Oasis, we have a great excerpt, so check out the post and enjoy! ❤️ ~Pixie~
Oasis
by
J.R. Gray
I worshiped at the altar of pain, surviving on avoidance, physical to avoid the mental, anything to forget what I'd lost. When Remi walked through the door, I felt like I'd paid my price for the passage through hell and been granted a taste of Eden. Remi was my oasis and I was going to drown myself in him. 
But life takes with no remorse and everything was a mirage. The past won't stay dead and a cruel phantom comes to destroy our happiness. The more we need each other the further apart our lives drive us. I'm torn between my perfect past and the hope of an oasis, and either choice demands I cut out part of my soul.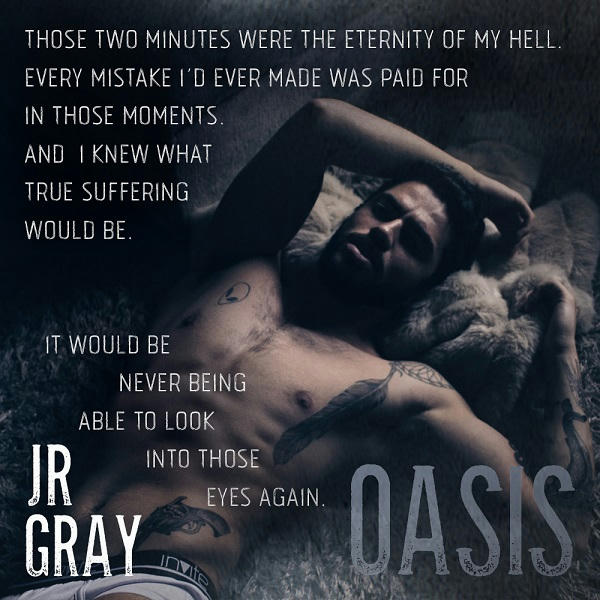 Excerpt!
"Scared of me?" he asked.
"Only of you leaving."
He turned to cup upside down over my chest. The scalding water burned and spread and I slipped. I slipped and floated. My lips parted and I could feel my breath pass between them. I must have moaned, but I was too gone to hear anything. The only thing I felt were his tools on me. Hands, and crops, and maybe a flogger. I craved each touch like the whisper of a lover over my skin. His marks were love written on my skin.
I pulled against the bonds wanting to touch him. The crude rope bit into my wrists, and I didn't care. I had to touch him. I had to get to him. I knew it was useless, but how many things in life do we do that we know in the end will be useless. I'd felt like that my entire relationship with him. I was chasing someone who would never see me the way I saw him. But he was the sun, and to stand in his light was better than to suffer in the dark for the rest of eternity.
"How easy you are."
"Only for you." I swore.
"Even more pathetic."
"I am. I will be anything you want me to be."
"I have no doubt of that." He dragged his nails over the lightly blistered flesh and I cried out.
The pain lifted me and filled me, but not as much as his words. His words broke me, but also built me. I knew they were only for me. I knew he didn't pay this attention to anyone else.
Then there was soft. A silk touch. His lips? I had to pry open my eyes and fight my way out of the space I was in to see how he kissed my hip. His fingers played over my collar bones, and when he looked me in the eyes, I saw something there I'd never seen before. Maybe he did return my feelings in his way. I lived and died in that one look.
I was forever his, whether he remained or left. Like I'd signed my life away in his eyes. I was his devout servant for eternity.
It was more than a physical release. Better than cumming could ever be.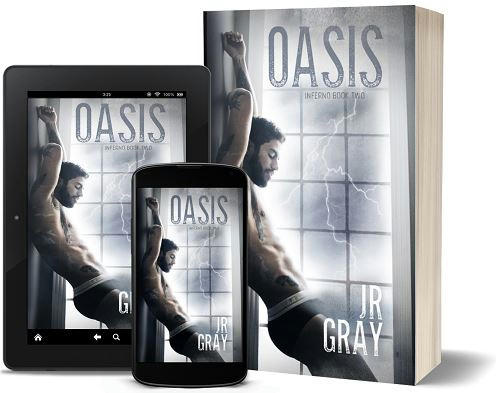 Inferno series!
Clouded Hell (book 01) (99c/99p *at time of posting)
.•.•.**❣️ Amazon US | Amazon UK ❣️**.•.•.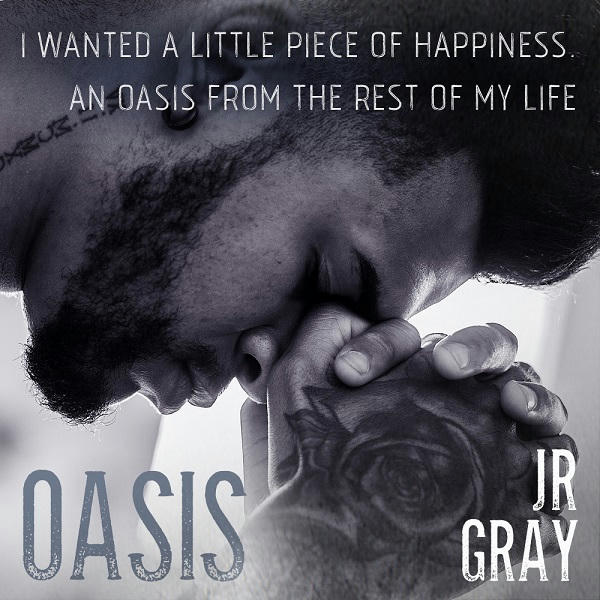 About J.R.!
When not staying up all night writing, J.R. Gray can be found at the gym where it's half assumed he is a permanent resident to fulfill his self-inflicted masochism. A dominant and a pilot, Gray finds it hard to be in the passenger seat of any car. He frequently interrupts real life, including normal sleep patterns and conversations, to jot down notes or plot bunnies. Commas are the bane of his existence even though it's been fully acknowledged they are necessary, they continue to baffle and bewilder. If Gray wasn't writing…well, that's not possible. The buildup of untold stories would haunt Gray into an early grave, insanity or both. The idea of haunting has always appealed to him. J.R. Gray is genderqueer and prefers he/him pronouns.
Connect with J.R. Gray
 Website | Twitter | Twitter – Books | Facebook | FB Group | Tumblr | Mailing List | Amazon