Hi guys! We have Amy Aislin stopping in today to show off the cover to her upcoming release On The Ice, we have a fantastic giveaway so check out the post and enter the giveaway! ❤ ~Pixie~
On The Ice
by
Amy Aislin
For college sophomore Mitch Greyson, determination and persistence are the name of the game if he wants to make it as a professional hockey player. A busy schedule of practices, games, classes, homework, two part-time jobs—and now, working with a tutor to help him pass the class he's failing so that he can keep his scholarship—shouldn't leave him with enough time to flirt with the NHL player in town. But that doesn't stop him.
Placed on the injured reserve list until his broken arm heals, NHL defenseman Alex Dean is using the time off to be with his ailing grandfather and get a head start on the book he's been commissioned to write. He doesn't expect to get roped into a tutoring gig, especially not for cocky, smart-ass Mitch.
But Alex soon discovers that there's more to Mitch than meets the eye…and he really likes what he sees. Only Alex doesn't dare risk his NHL career by coming out, and a relationship between them would jeopardize Mitch's chances with the organization too.
It looks impossible. Then again, the best things usually do…
On the Ice is an m/m contemporary romance featuring a flirty college hockey player who meets his match in a demisexual NHL player.
Release date: 8th May 2018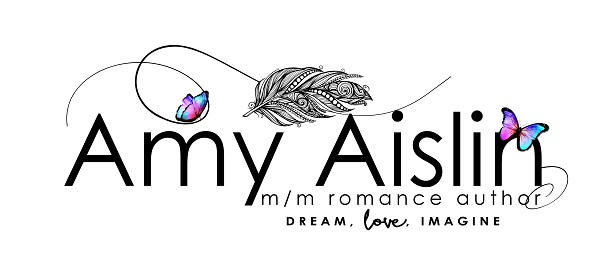 About Amy!
Amy started writing on a rainy day in fourth grade when her class was forced to stay inside for recess. Tales of adventures with her classmates quickly morphed into tales of adventures with the characters in her head. Based in the suburbs of Toronto, Amy is a marketer/fundraiser at a large environmental non-profit in Toronto by day, and a writer by night. Book enthusiast, animal lover and (very) amateur photographer, her interests are many and varied, including travelling, astronomy, ecology, and baking. She binge watches too much anime, and loves musical theater, Julie Andrews, the Backstreet Boys, and her hometown of Oakville, Ontario.
Website | Facebook | Facebook Page | Twitter | Instagram | Pinterest | Tumblr | Goodreads | QueeRomance Ink | Amazon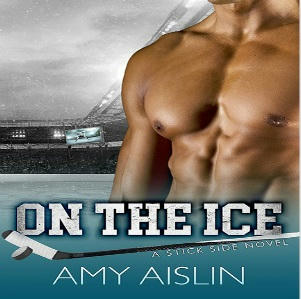 Giveaway!
Win an Ebook of On The Ice!