Hi guys, we have Felice Stevens stopping by today with her new release One Call Away, we have a fantastic giveaway, so check out the post and click that giveaway link! <3 ~Pixie~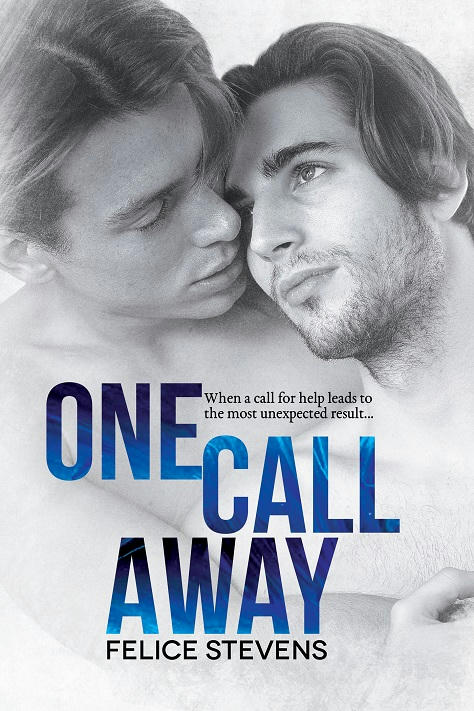 One Call Away
by
Felice Stevens
When a brutal attack from a jealous competitor leaves Noah Strauss, darling of the modeling world, physically scarred and emotionally damaged, he quits the runway to become a psychologist. Using his contacts from his time in the spotlight, he creates One Call Away, a radio show dedicated to gay men looking for love, advice or someone to talk to. But with secrets of his own and a mother who refuses to understand the career path he's chosen, the one person Noah can't seem to help is himself.
On a drunken dare from the senior partner's grandson, Oren Leavitt calls Noah's radio show, pretending to be gay. Only Oren isn't certain if he's pretending. He's left his strict Orthodox Jewish upbringing behind, but the guilt remains. Guilt that his actions have prevented his sister from finding a husband and guilt that he's failed his parents. Talking to "Dr. Noah" helps, and as he finds himself calling the man again and again, he knows he must be honest. But Oren is unsure if he's lying to Noah or himself.
For Noah, trust is paramount; he's been deceived in his personal and professional life and while he desperately wants to help Oren, he also finds himself falling for the sweet and tortured man. Oren is trapped: he risks losing his job and more importantly the love and security of his family but knows he can't hide if wants to be with Noah. When unresolved heartaches from the past rise up to control the present, Noah and Oren discover that love often comes from the most unexpected places, and sometimes a call for help not only saves a life, it can be a new and beautiful beginning.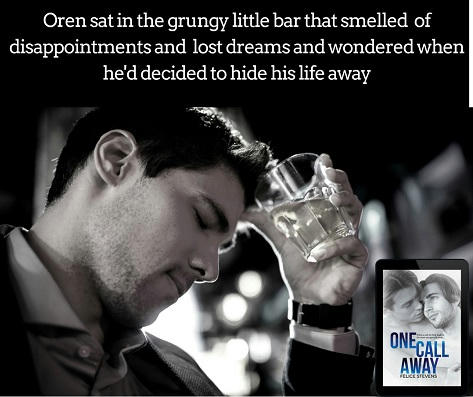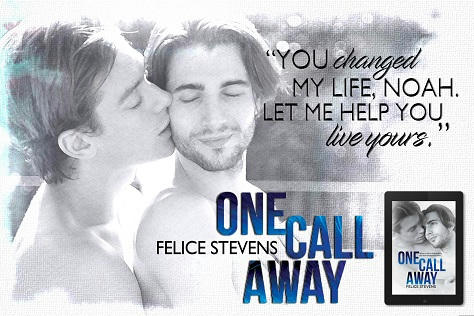 About Felice!
Felice Stevens has always been a romantic at heart. While life is tough, she believes there is a happy ending for everyone. She started reading traditional historical romances as a teenager, then life and law school got in the way. It wasn't until she picked up a copy of Bertrice Small and became swept away to Queen Elizabeth's court that her interest in romance novels was renewed.
But somewhere along the way, her reading shifted to stories of men falling in love. Once she picked up her first gay romance, she became so enamored of the character-driven stories and the overwhelming emotion there was no turning back.
Felice lives in New York City with her husband and two children. Her day begins with a lot of caffeine and ends with a glass or two of red wine. Although she practices law, she daydreams of a time when she can sit by a beach and write beautiful stories of men falling in love. Although there is bound to be some angst along the way, a Happily Ever After is always guaranteed.
Website | Facebook | Facebook Author Page | Twitter | GoodReads | Tumblr | Pinterest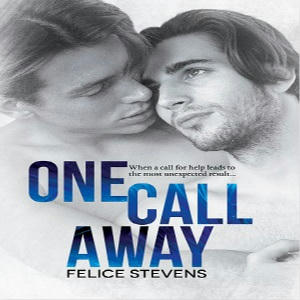 Giveaway!
Win a $25 Amazon gift card!
(Just click the link below)