Hi guys, we have Lane Hayes stopping by today with the blitz for her audio release Out in the Offense, we have a great excerpt and a fantastic $25 Amazon GC giveaway, so check out the post and enter the giveaway!  ❤ ~Pixie~
Out in the Offense
Narrated by Michael Pauley
by
Lane Hayes
Christian Rafferty is a talented quarterback with a big secret. He's determined to make the most of his final season on the football field, and if possible, avoid any confrontations with his conservative parents about his future. It shouldn't be difficult; he's become adept at keeping his public and private lives separate. However, when a math class threatens to derail his plans to graduate on time, he realizes he may need outside help.
Rory Kirkland has a reputation for being a tough guy. He's a former wrestler and recent college graduate who needs a real job. Until he finds one, tutoring is a decent temporary gig. Luckily, his brain is his biggest asset. Rory is a genius. He credits his sport for helping him deal with angst and rumors about his sexuality when he was younger, but he doesn't care what others think anymore. He likes his new status as an out and proud bi man; and he recognizes something of himself in Christian. But Rory didn't count on falling for him. When an unlikely friendship collides with intense attraction, both men begin to realize that coming out on offense just might be the surest path to love.

Excerpt!
"Can I do anything to help?" I asked, setting my backpack on one of the two barstools at the narrow counter space.
"Nope. As soon as the veggies are sautéed, we'll be ready to eat. Want something to drink?"
"Yes, please. Water is fine. Where's Buttons?"
Rory pulled a water bottle from the small fridge behind him and handed it over, then pointed at a basket next to the sofa.
"She's hiding behind that basket. She'll make an appearance if she decides you're worthy. In the meantime, there's bread in that basket on the counter next to your bag. Help yourself. I'll bring dinner out."
I thanked him, then twisted the cap from the water bottle and took a generous sip before rounding the corner in search of the bread. I was ravenous. I bit into the baguette with gusto before turning to check out my surroundings.
Rory's apartment was tiny. Probably half the size of mine and much older. But unlike the rough exterior, it was…pleasant. Surprisingly so. A short wall delineated the narrow kitchen from the main living area. There was just enough room for a sofa, an ottoman, a TV console, and a smallish television. Two barstools were tucked under the small peninsula by the cut-out in the kitchen wall. The palette was basic "dude"…dark leather against stark white walls, though a large red throw rug anchored the room and provided a nice splash of color. It was simple—but tidy and very clean.
"Your place is cool," I commented when he entered the room, carrying two plates and a large bowl.
"Thanks. Let's sit on the sofa. We have more room to eat there," he said decisively as he set his burden on the coffee table. "Help yourself. I'll get some forks, napkins, and extra veggies."
I obeyed and quickly got to work, scooping chicken fettucine Alfredo onto both plates. Rory joined me a minute later, handing over the silverware before taking a seat next to me. I shot a bashful sideways glance at him as I reached for a napkin.
"Do you eat like this every night?"
"It's really nothing special. I make sauces in bulk and freeze them. Then it's just a matter of adding protein and veggies. By the way, this Alfredo is a healthy version. If you want to drown it in parmesan, feel free. I won't be offended. Cheers." He tapped his water bottle against mine and winked.
"Cheers. And thanks again. This is incredible and very unexpected." I smiled as I twisted the pasta around my fork.
"You're welcome. You sounded anxious, but you said we're cool. Are we?"
"Of course."
Rory tilted his head and shot me a challenging look. "Then kiss me."
"Um…now?"
"Yeah, now. The other night could have been a fluke. Instead of wondering, let's get it over with. One kiss should be enough to tell. C'mere," he commanded, leaning sideways.
I set my fork down and met him halfway until our noses brushed. Then I waited for him to make the next move. He stayed stubbornly still. When I couldn't stand the growing tension, I pressed my lips to his. And wow…amazing.
Rory was a great kisser. He had the simple art of give-and-take down to a science. He molded his mouth to mine and gently pushed his tongue inside. The connection was sweet but bold. It was more about discovery than possession. I hummed as I snaked my arm around his neck, pulling him closer. He sucked my tongue, then bit my bottom lip playfully before pulling back.
"Definitely not a fluke," he said with a devilish grin.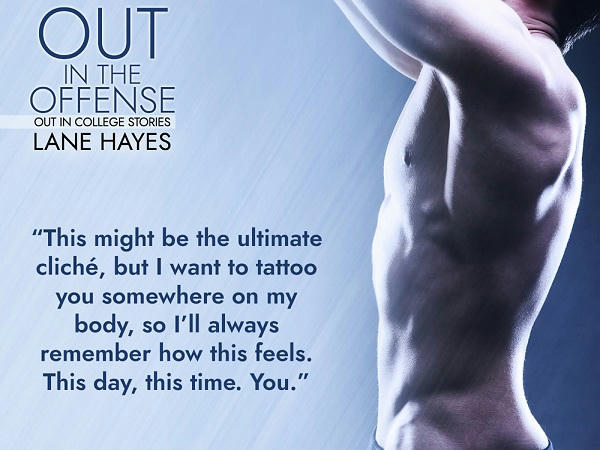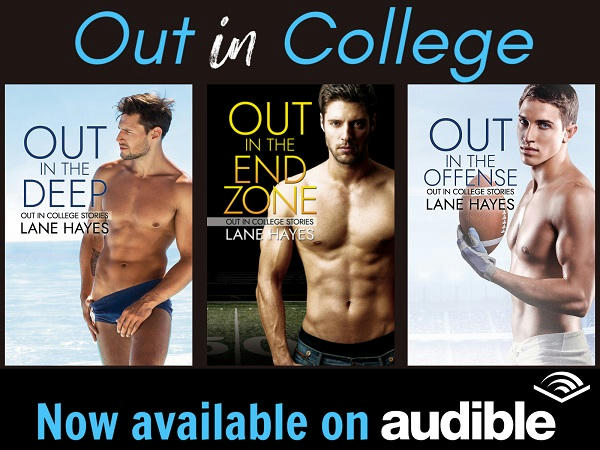 Out in College series!
Out in The Deep (book 01)
.•.•.**❣️ Audible US | Audible UK | Amazon US | Amazon UK ❣️**.•.•.
Out in the End Zone (book 02)
.•.•.**❣️ Audible US | Audible UK | Amazon US | Amazon UK ❣️**.•.•.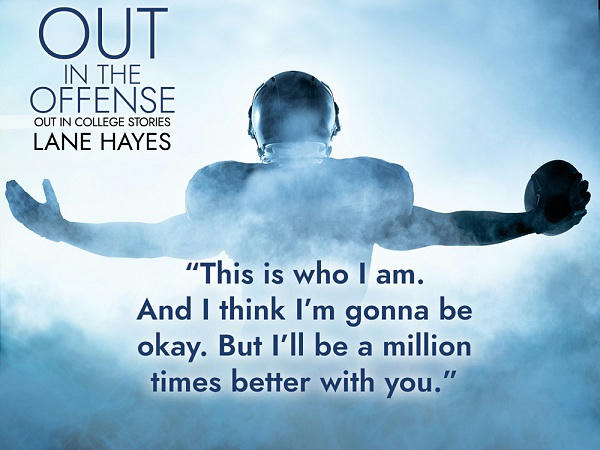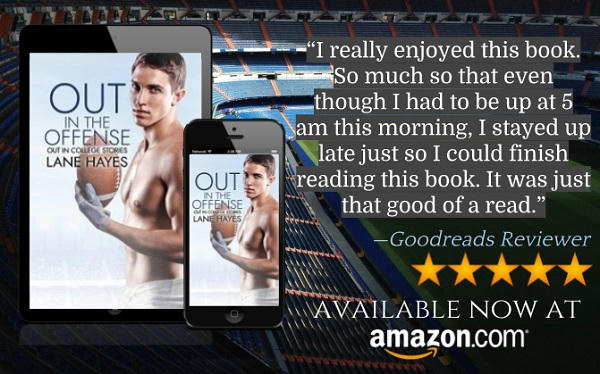 About Lane!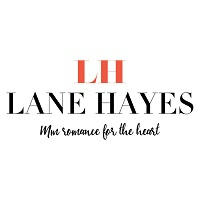 Lane Hayes is grateful to finally be doing what she loves best. Writing full-time! It's no secret Lane loves a good romance novel. An avid reader from an early age, she has always been drawn to well-told love story with beautifully written characters. These days she prefers the leading roles to both be men. Lane discovered the M/M genre a few years ago and was instantly hooked. Her debut novel was a 2013 Rainbow Award finalist and subsequent books have received Honorable Mentions, and won First Prize in the 2016 and 2017 Rainbow Awards. She loves red wine, chocolate and travel (in no particular order). Lane lives in Southern California with her amazing husband in a newly empty nest.
Website | Facebook | Twitter | Goodreads
Meet the Narrator
Michael has well over 50 audio book titles currently available for purchase on Audible.com.  He is versed in multiple styles and genres including fiction (novels and short stories) ranging from romance to science fiction to crime dramas to thrillers; business strategy books; health and wellness books; and even an occasional children's book.
Fans of Michael's narration are welcome to follow him on social media including
Facebook,  Twitter,  Instagram,  YouTube,  and SoundCloud.
If you are interested in working with Michael to produce your next audio book, you can contact him directly at voice@michaelpauley.info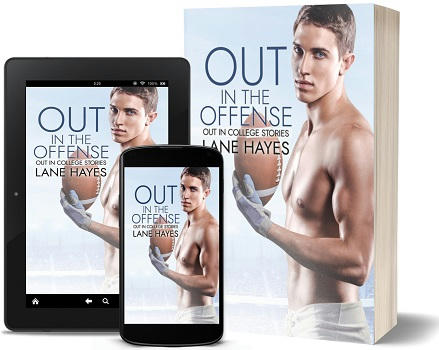 Giveaway!
One lucky winner will receive a $25 Amazon giftcard!