Hi guys, we have debut author Grace Kilian Delaney popping in today with her upcoming release Seven Minutes, we have a great excerpt so check out Grace's debut release and enjoy the post! <3 ~Pixie~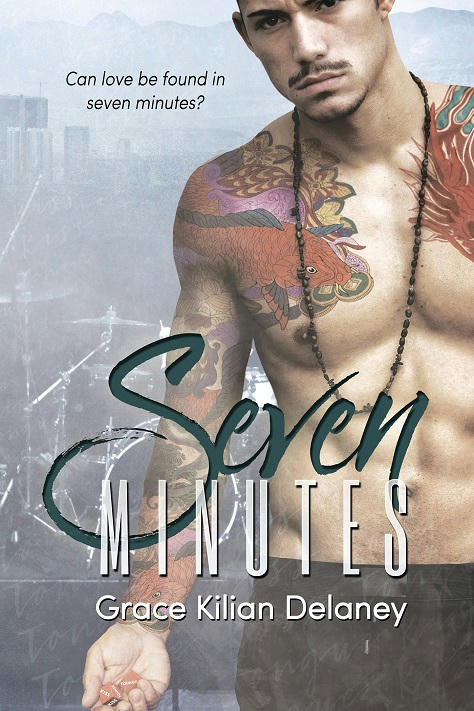 Seven Minutes
by
Grace Kilian Delaney
Can love be found in seven minutes?
Heavy metal singer Stone Manson never acknowledged his attraction to men. But when he meets sexy cross-dresser Devon at a party and spends Seven Minutes in Heaven with him, he can't deny his reaction. His confusion leads him to mess up—big time—with Devon, but after some soul-searching, Stone decides to do whatever it takes to show Devon he's worth the risk.
Devon's got a thing for hot, tattooed rock stars—just not the sexually conflicted and closeted ones. Stone's persistence has Devon warming up to the idea of the singer in his bed, and maybe even in his life, until a threat emerges from Devon's past. Now it's Devon's turn to trust Stone or both their lives could be in jeopardy.
Release date: 7th December 2016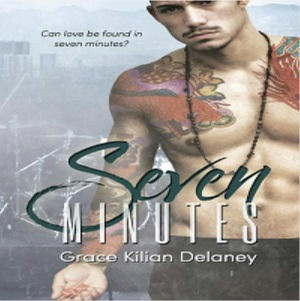 Excerpt
Stone
We walked into the dimly lit hallway. In the half-light, Devon's features softened. He was… beautiful. Honestly and naturally beautiful. For the first time in fucking months, my dick decided to come to life. WTF. But he had these perfect lips that begged to be kissed, I swear. They looked so soft. And his fair skin would make any supermodel jealous. How'd he get so clean-shaven? Wax? Women waxed their mustaches…. Did he?
Internal bells and warnings went off, reminding me Devon was not a woman… well, he lacked feminine parts, but that probably didn't make him less of a woman. I mean, women get hysterectomies and mastectomies and they are still women. So what if Devon didn't have the parts? Everything else about him was pure feminine. Did I seriously just think that? I rambled. I never ramble.
I had seven minutes with the perfect excuse to explore these feelings. If Matty could grind away on emo boy without anyone thinking twice about it, then I could most definitely taste those lips.
"We don't have to do anything." He shifted, knotting his fingers together. "You seem pretty straight and—"
A loud yell came from the other room, reminding us to use tongue.
"And I'm not. So no pressure."
Devon sucked in his bottom lip, dragging his top teeth against it. He looked scared shitless, like I might pummel him for being stuck here with me. His gaze darted around in the semidarkness. It hit some trigger inside of me, some protective urge. I'd seen that look as a kid: the fearful expression of waiting for a beating. Seeing it on his beautiful face twisted my gut.
No one better ever fucking hurt you, kid. I'd make sure of it.
He gave me the out I had hoped for. Sure, I could hang here for a few more minutes and remain completely safe, never knowing what his lips tasted like, or if his body felt as feminine as it looked, or what those long fingers felt like stroking my back—
Aw, fuck it.
My heart jumped into my throat as I leaned in and kissed him. Those intoxicating lips tasted of vanilla and a hint of the sugary margarita thing he drank. I kissed him some more, sucking on his bottom lip, running my tongue across it. He let out an approving groan, and damn if that didn't make my dick swell. I sucked harder, and then I nipped. More sounds, moans, encouraging me to continue. Ignoring the part of my brain reminding me Devon was a dude with dude junk dangling between his legs, I parted his lips with my tongue, forcefully diving into his mouth as if he supplied my oxygen and I couldn't get enough air.
My limbs electrified as he slammed me against the wall, pressing his hips and his groin against mine. Fucking turned me on to be thrown like that. I grabbed his waist, pulling him closer as I continued plundering his mouth. A low, hungry growl rumbled as he rutted against my jean-covered cock. Painfully hard, I welcomed the friction of those hips, wishing I could bury myself inside of him. Him. Fuck. I couldn't feel his dick, and it disappointed me. I reached down to his front, risking being swatted away—I mean, how fucking rude is that to grab someone's junk when KISS and TONGUE were the directions? Through our kisses, I felt him smiling.
"Let's save that for later, sweetie." He lapped my bottom lip before biting it just enough to shoot a jolt of pleasure straight to my groin. Holy. Fuck. I swear that move was so fucking hot, my lip blistered from the heat.
I dove in again, kissing him, running my hands along his lithe frame, feeling the curves of his body, his pert ass, forgetting all about the seven minutes until the annoying voices from the other room yelled.
"Time's up!"
Devon broke off the kiss, eyes wild and dilated. A mischievous know-it-all grin shone on his face. I stole another kiss, feeling a sense of pride knowing his lips were swollen because of me. I kissed a boy and I liked it. And I didn't know what in fuck to do with that information… aside from push it down.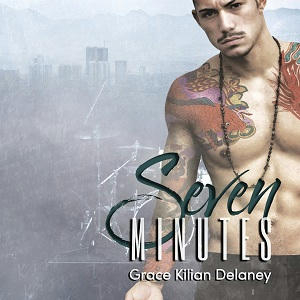 About Grace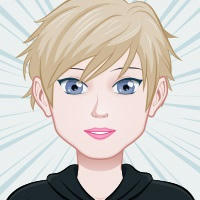 Grace Kilian Delaney lives somewhere in paradise—mentally. In the wee hours of the morning, and with an audience of a dog and two cats, she writes about hot and horny men. Thankfully the animals don't care if she talks to herself, which she does albeit quietly as to not wake her husband. When not writing words, Grace can be found composing music, pretending she's an opera singer, playing piano, twisting herself into yoga positions, or sweating it out at the gym.
Facebook | Twitter | Website | Amazon