Hi guys, we have Jeff Adams popping in today with the tour for his upcoming release Somewhere on Mackinac, we have a fantastic video post where Jeff chats about his book and reads us an excerpt, and we also have a brilliant giveaway, so guys, check out the post and then click that giveaway link! <3 ~Pixie~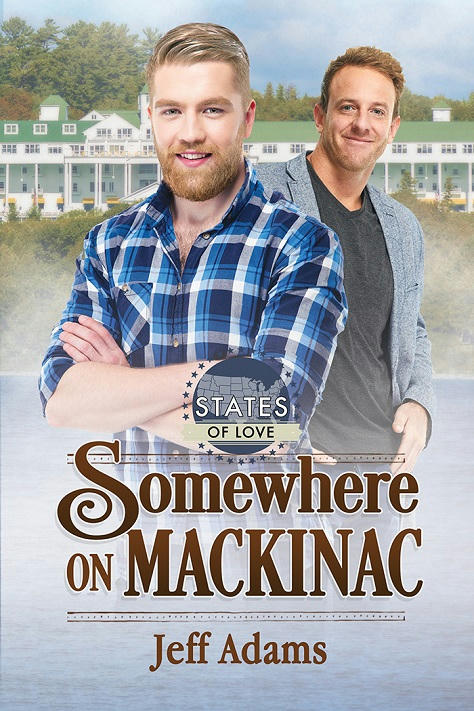 Somewhere On Mackinac
(States of Love 24: Michigan)
by
Jeff Adams
How far would you go for the man of your dreams?
Now that he's single, Chicago businessman Jordan Monroe can finally take his long-desired trip to Mackinac Island for the Somewhere In Time fan celebration weekend. On the first day, Jordan finds himself attracted to Miles Colter, a handsome local stable owner who is giving horseback tours of film locations.
Jordan is surprised and charmed that Miles pursues him. When Jordan learns the stable is in trouble, he wants to help despite Miles's resistance. As their relationship grows personally and professionally, Jordan dreads the issues that face them—an ex who won't let him go, the complications of a long-distance relationship, and a secret he knows he shouldn't be keeping.
Can Jordan and Miles find a way to forge a love as timeless as the romance in their favorite film?
States of Love: Stories of romance that span every corner of the United States.
Release date: 3rd May 2017

Jeff Adams!
Many thanks to Pixie for hosting me. I'm excited to kick off the Somewhere on Mackinac blog tour on MM Good Book Reviews. Click on the video and I'll tell you why I set my States of Love book on Mackinac Island as doing a brief reading. And, don't forget to check out the Rafflecopter below for a chance to win a free e-book copy!

About Jeff!
Jeff's written stories since he was in middle school and became a gay romance writer in 2009 when his first short stories were published. Since then he's written several more shorts and novels, including some in the young adult genre, and he plans to keep writing as long as wonderful readers keeping picking up his books.
Jeff lives in rural Northern California with his husband of twenty years, Will. Some of his favorite things include the musicals Rent and [title of show], the Detroit Red Wings and Pittsburgh Penguins hockey teams, and the reality TV competition So You Think You Can Dance. If forced to pick his favorite book it would be a tie between Michael Chabon's The Amazing Adventures of Kavalier & Clay and David Levithan's Every Day.
You can learn more at jeffadamswrites.com or on Twitter and Facebook Jeff & Will's Big Gay Fiction Podcast: http://www.biggayfictionpodcast.com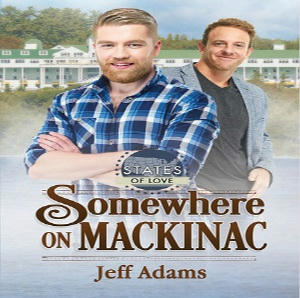 Giveaway!
Win an e-book copy of "Somewhere on Mackinac" by Jeff Adams!
(Just click the link below)